Product description:
B Series Connectors
Low voltage push-pull connectors for data, signal, electrical and power use!
Himo connectors are used in instrumentation, medical devices, and anywhere a high density, high reliability, quick mating connector is needed.
These high precision connectors. With a life span greater than 5000 insertions, complete EMC shielding, shock resistance,
vibration resitance, and corrosion resistance this is the highest quality connector on the market.

Main features:
-Security of the push-pull self-latching system;
-Multipole types 2 to 26 contacts;
-Solder or print contacts(straight or elbow);
-High packing density for space savings;
-Multiple key options to avoid cross mating of similar connectors;
-Keying system for connector alignment;
-360°screening for full EMC shielding;
-Pull-away plugs with lanyards available.

Main Parameters:
Humidity (max): <=95% [at 60 deg C /140 F]
Vibration: 15 g [10 Hz - 2000 Hz]
Shock Resistance: 100 g [ 6 ms]
Salt Spray Corrosion: >144 hr
Climatical Category: 50/175/21
Shielding (min): 75 dB (10 MHz)
Shielding (min): 40 dB (1 GHz)
IP Rating: IP50
Picture:
Factory show: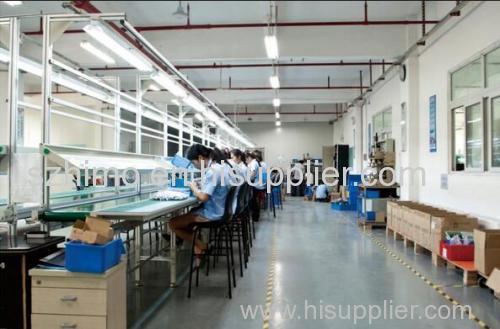 Our Services:
Choosing tips:
If you have purchased Lemo connector and know the original model, please tell us. We will directly offer you our corresponding one.
If you don't know much about the connector, please make choose according the following factors:
1.the use of the environment, indoors or outdoors, waterproof or not;
2.the panel hole size, to select the appropriate plug and socket of right dimension;
3.the current-voltage and the realization of the function, to determine the cores;
4.select the appropriate clamp diameter and sheath;
5.according to the actual needs of different angles of the keys, to determine the keying (the standard keys as G).
Why Choose Us?
1.Our factory has 5 years experience and strong and professional research and development capabilities.Advanced development and management, comprehensive R&D testing and highly automatic production line make our products high reliability and high performance.
2.We can provide OEM/ODM service and cable assembly solution.
3.Our connector can be perfectly compatible with Lemo and ODU connectors.
4.Competitive price.
5.Service concept: Making all efforts to offer value-added connector products and services to strengthen client's competitive advantages.
Quantity control and our service:
1) We test each item before shipping to ensure they are in good condition.
2)We offer you fast shipping, usually around 7-10 days preparation.
(This is an approximate time, your shipment date would be up to your specific orders.)
3)We would let you know the tracking number once we have delivered your products.