30V20A Power battery cycler support DCIR and Pulse test
we only export and supply excellent quality Battery Charging Station, which is widely used all over the world.

Items can be tested:
Current, voltage, power, DCIR,capacity, cycle test, Pulse test, etc
Reliable hardware with independent constant current and voltage control.
Battery type can be tested:

pack tester for Li-ion, LiFePO4, Ni-MH, Ni-CD and lead acid battery.
30V20A Power battery cycler Specs:
Input Power AC 220V +- 10% / 50Hz or 110V
Resolution AD: 16bit; DA: 16bit
Input Resistance >= 1Mo
Input Power 6481W
Channel Features Constant Current Source and Constant Voltage Source with Independent pairs of Closed-loop Structure Channel Control Mode Independent Control Voltage Per Channel
Voltage Range Charge: 0.15V~30V; Discharge: 3V~30V
Accuracy +- 0.1% of range(Full-scale)
Stability 0.1%
Current Range Charge: 0.1A~20A; Discharge: 0.1A~20A
Accuracy +- 0.1% of range(Full-scale)
Stability 0.1% Power Per Channel
Stability 0.2%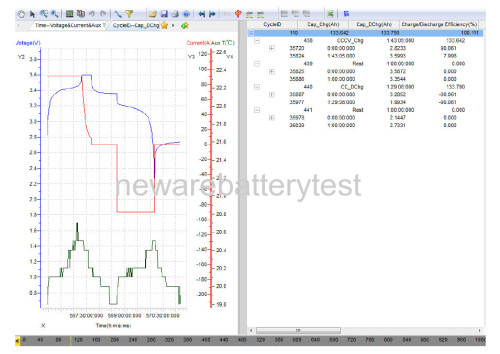 Data, charge and discharge curve can be exported to the computer as EXCEL sheet and PDF.
Our customers come from all over the world