conductor stringing block is a must for overhead transmission power line stringing.

In transmission power line and communications cable installation work, stringing job is a must , and various of tools will be applied for this job, in which conductor stringing block is one of them. It is a very good tool to protect cables and conductors.
Conductors will be facing lots of damages during the stringing job, once damaged because of some reasons , not only will it suffer a lot in terms of performance impact, but also it 's life is greatly reduced.
Therefore, when in use conductor stringing block has its important role to play , but also because it is a tool, so under different manufacturers, its performance in all aspects of certain differences also appear, it will impact the speed of construction. And some even can not achieve good performance in protection , of course, these are not the users want to see , so when choosing such a tool , be aware to choose manufactures with good reputation.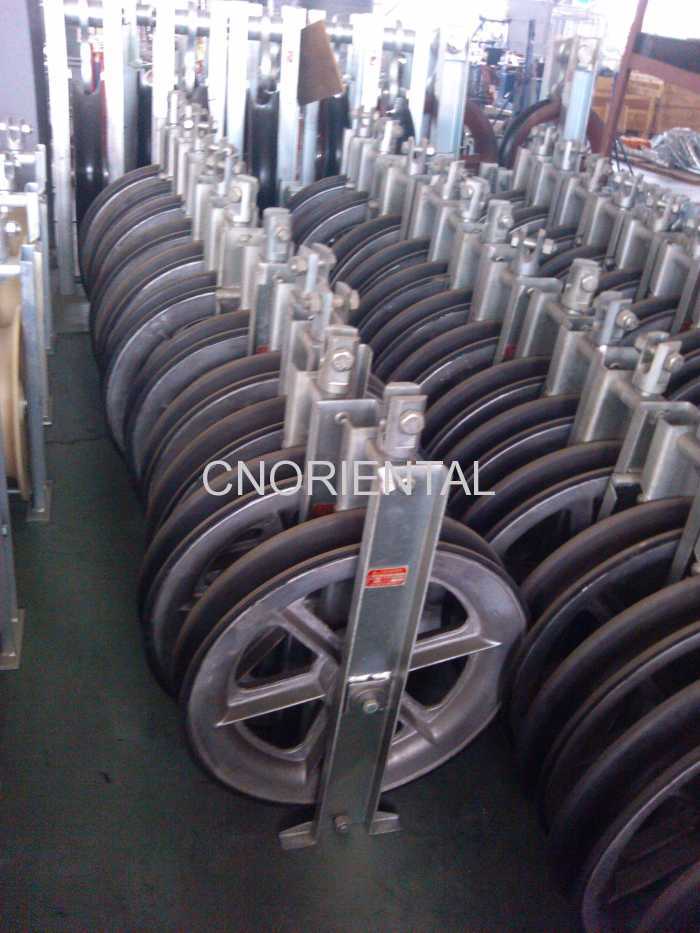 transmission conductor stringing block --what role you play?

In a variety of cables and other similar erection process,transmission conductor stringing block is applied ,what is the reason to use this tool? First it can change the direction of the conductor and underground cable.
For all the line construction , the cables will not only go one direction, but some corners in which need the help of a specific transmission conductor stringing block.
Secondly, the block can protect conductors and cables. Without the protection, cables will be damaged and this will cause lots of problems in the future. In order to have long life circle of the power line and excellent performance,transmission conductor stringing block in line construction has its important role to play. Use the right block from different models is also a serious consideration.