Non Removable Warranty Void Sticker Label Printing Date Blue Round Destructible Vinyl Sticker

Minrui is the biggest factory of producing ultra destructible vinyl,it occupy 75% of the China market.The quality of our products is belivable and environment friendly.please contact us via:skype:Live:sky_1586 sky(at)szminrui.com
Product Description
Warranty Void Sticker Label can know its usage from name,it's used for warranty.Usually this kind label print with date and company logo for the products' reparing.The warranty sticker is also a kind of tamper evident labels,has strong adhesive and brittle fragile cover.Once it tampered or broken the warranty void,you may pay for the repairing.The sticker use for electronics such as cellphone,laptop and so on.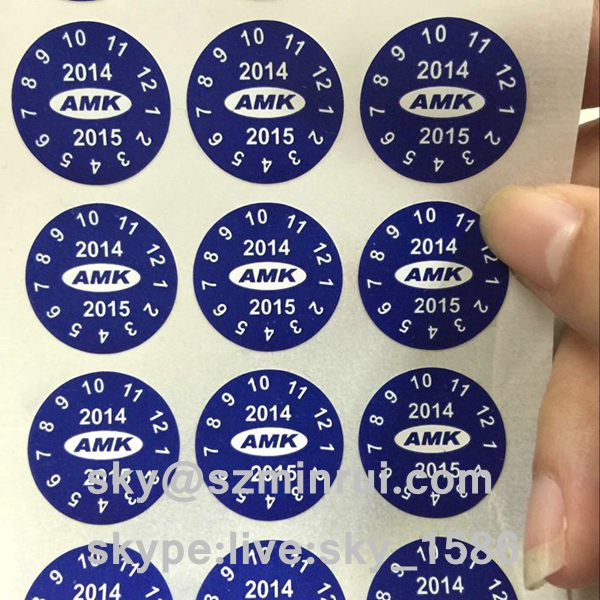 Features of Warranty Void Sticker Label
1.Brittle fragile cover,4 degree can be choosed.
2.Strong adhesive and unremovable.
3.Smooth facestock for good printing.
4.Largely used for tamper proof,anti counterfeit.
5.Customized design can be accepted.
6.Usually print with date on the cover.
Dia 30mm round Warranty Void Sticker Label print with self adhesive destructible label paper,blue coated and white fonts.The pattern is company logo and date.The customer order this label in sheets and use 80g glassine as release liner.You can order as you want we accept custom order.Even the fraile grade you can choose according your needs.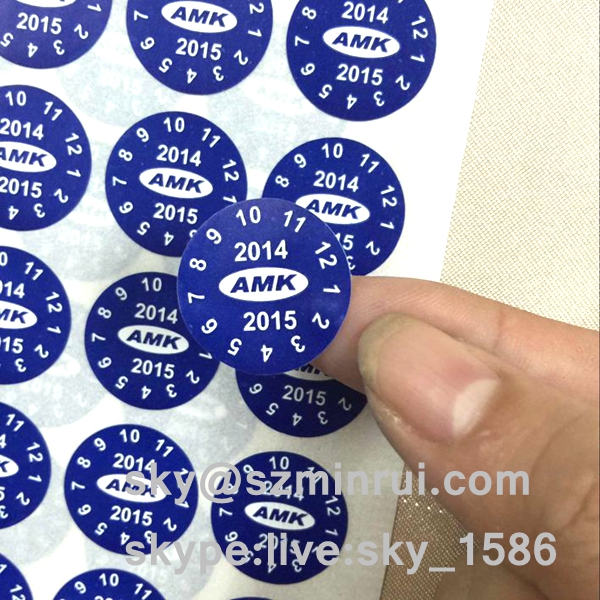 Label Name

Warranty Void Sticker Label

Material

ultra destructible paper vinyl from minrui

Facestock thickness:

0.1mm

Adhesive:

water-proof SENSITIVE strong adhesive

Size

Custom

Color

Customized

Packing

in rolls:per roll per carton/ 6 pack per pallet

in sheets: 100 sheets per pack / 50 pack per pallet

Release liner

Glassine liner (80g)

white coated liner (180g)

Delivery time

5 workdays after payment normally

Design

accept custom design and we also provide free design

Color:

white or you could custom other colors

Price

According to design,quantity

Payment

T/T,paypal.western union

Shipping

By sea,air,international express

Contact

sky(at)szminrui.com,skype:live:sky_1586
Four fragile grade to choose:
Frangile grade

Suitable conditions

A

for small sizes labels and for the straight corners labels.These models

cannot be die cutting,because the facestock is too frangible

B

can be die cutting by hands (not by machine)

C

can be die cutting by MACHINE

D

for cold temperature
As the Warranty Void Sticker Label use the middle fragile paper,it's easy to remove gap scrapes.We will help remove the leftoff for free if you have needs.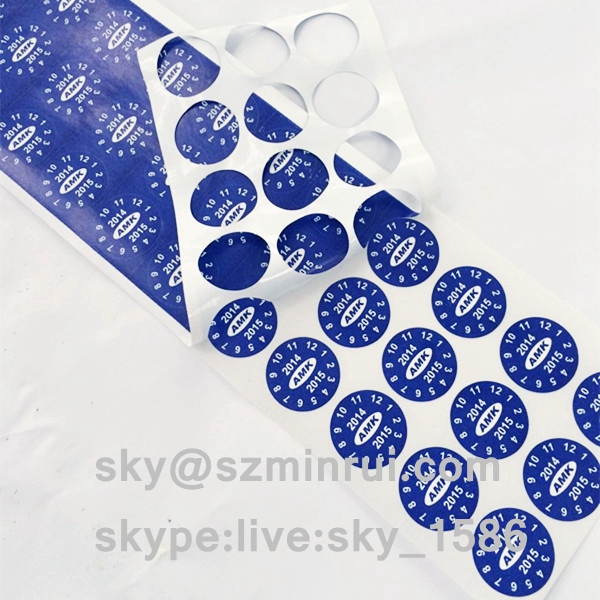 As the best sticky effects glue we use,the kind Warranty Void Sticker Label can be sticked on any kinds surface with well effects.After you use it on applied place for 24-48 hours,then try to peel off,the label must break into pieces.The broken label show the un-recept warranty.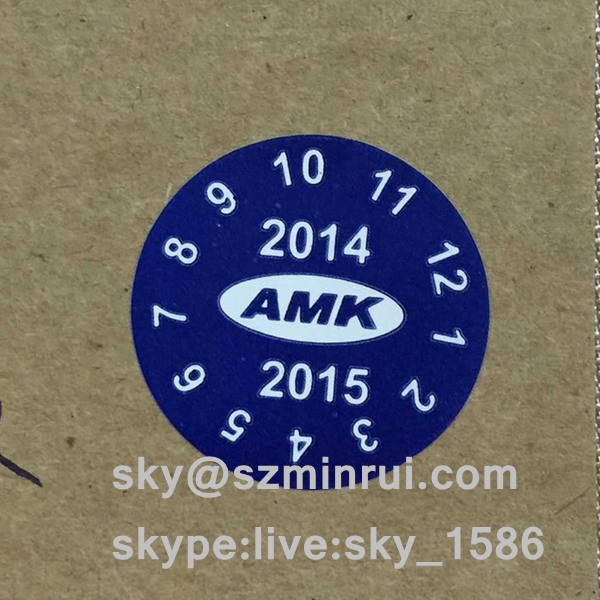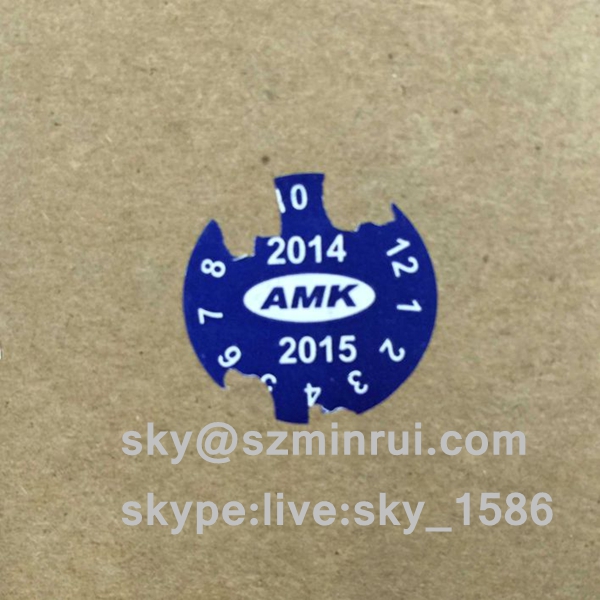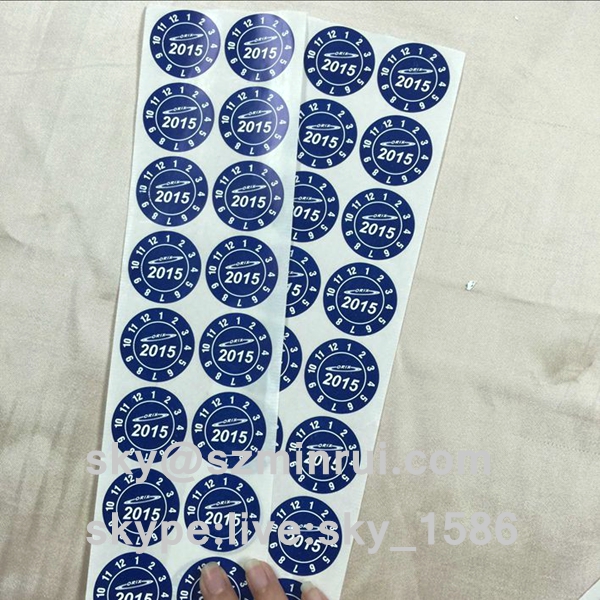 Usage and application of Warranty Void Sticker Label:
1)Warranty stickers for electronics
2)Anti-fake,calibration gurantee
3)Security sealing
4)Custom printing graffiti art eggshell sticker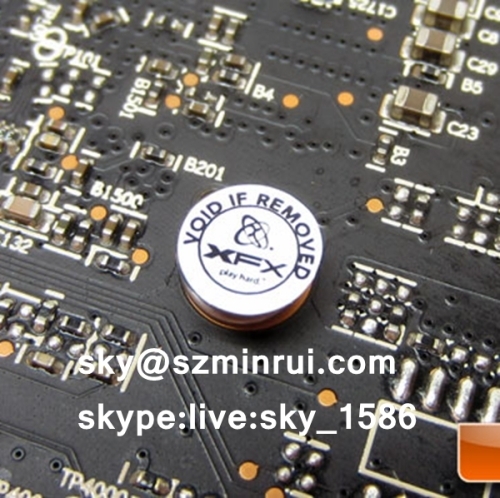 Our factory is the biggest in China mainland which major in anti-counterfeit material for 15 years.We have enough facility to promise any material,any size,any color,any quantity,any design stickers or materials with high quality,nice price and fast delivery at same time.If you want have a test for quality,we also can provide free samples for you. Our company has the strict product management mechanism,we can promise that products which we delivery must be passed the quality test.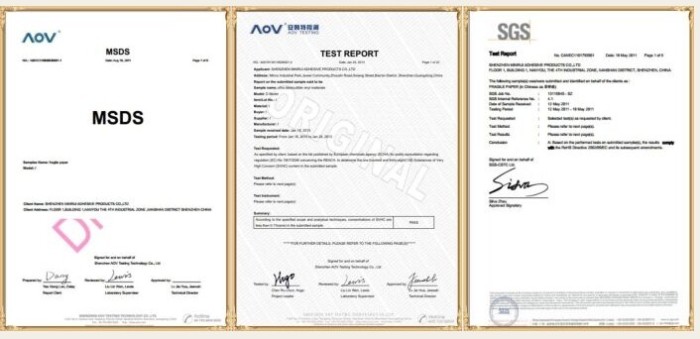 Kinds Tamper Labels

Nowdays the tamper proof become more and more inportant for commercial to protect property and products,we can divide them into following kinds:
Custom Printing Warranty Stickers,usually printing date or warranty void texts on the cover.The stickers largely use in electronic reparing.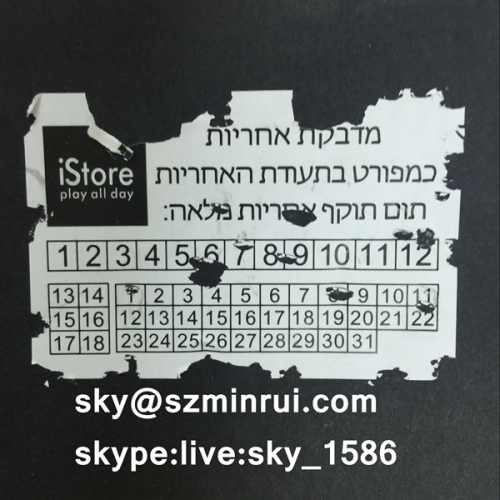 Laminnated Destructible Labels combine waterproof and fragile feature,it can be warranty,sealing or asset protection usage.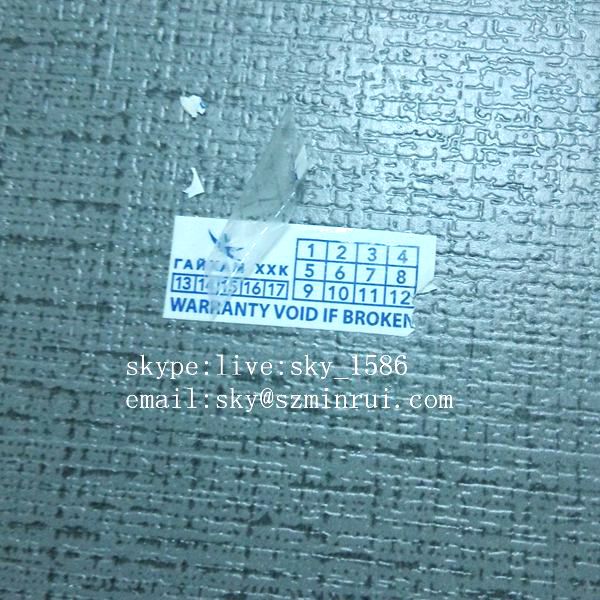 Security Calibration Labels usually print QA,QC words and date to gurantee the quality of products.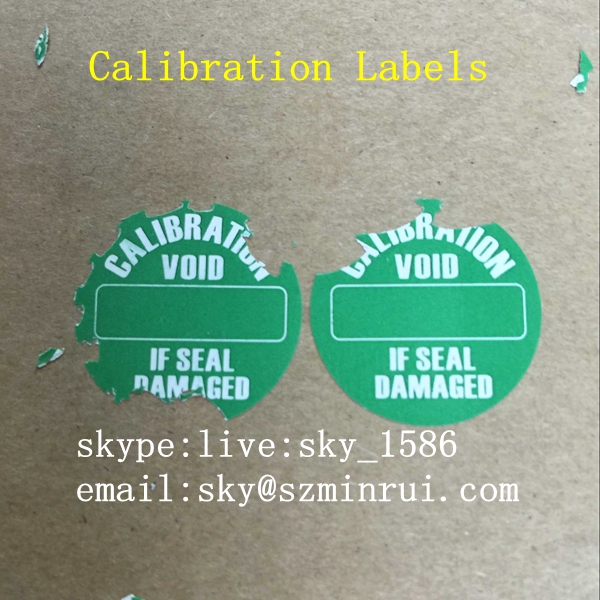 Security Asset ID Labels print company name logo or address to protect the property.If you want you can print the bar code or QR code on your sticker.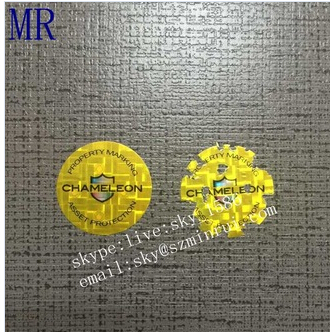 Payment

We usually use the ways of T/T,paypal,western union.But your other needs can contact us.
Packaging & Shipping
For the sticker we usually have two kinds packing method:
in sheets:you can arrange how many sticker in a sheet and whether leave space between line and row
in rolls:you can choose whether one sticker in a row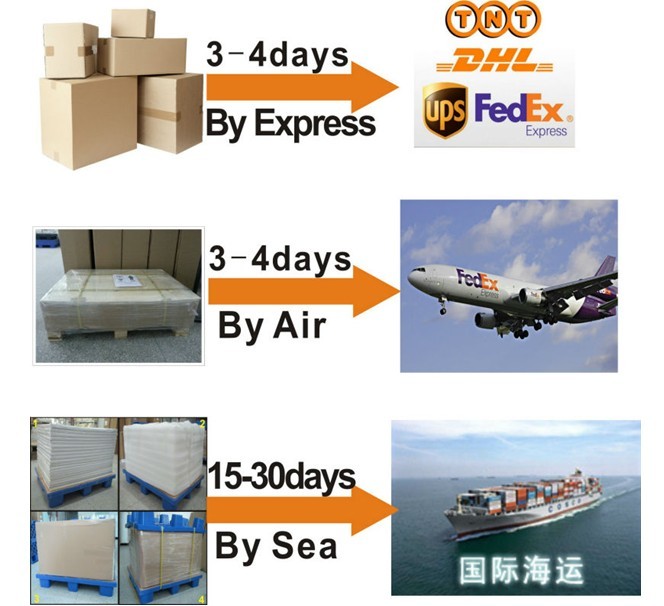 Company:
Minrui Adhesive Company mainly manufacture the relevant tamper evident materials and stickers such as the raw material ultra destructible label paper,warranty stickers and so on.If you have any ideas just contact us:skype:live:sky_1586,email:sky(at)szminrui.com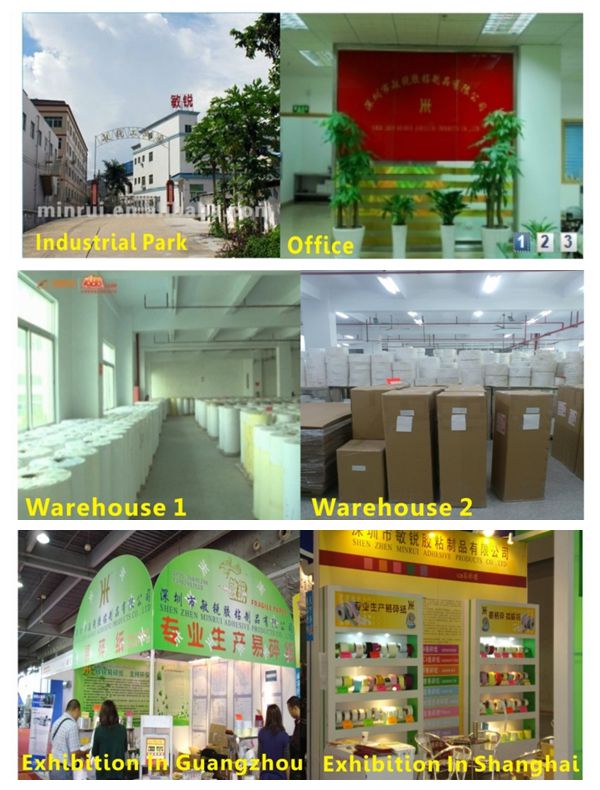 FAQ:
1.What's the MOQ?
It according your design.Different and pattern may have the different result.But usually it's 1000 pieces.
2.What's your standard size?
We can produce different size to meet your needs.Any size is ok,just tell us you want.
3.How can I get your quotation?
You just need to tell us the specification of the product,size,and quantity you need.If you really not sure which kind you need,you also can get the help from us to choose the most suitable labels.
4.How about the delivery time?
We normally will delivery 3-7 workdays after the payment confirmed.
More detailed information you can contact via:skype:Live:sky_1586 or email:sky(at)szminrui.com