uv wood printer, wood board printing machine, printer on wood(3200*1600mm)
Tips
Below is our factory video,pls check it,if you think this is best for you,pls contact Alia.whatsapp/wechat: 0086 13925228627
Website:www.yo-da.com
skype: alia_printer
https://www.youtube.com/watch?v=xy4v0HyuxQY
Product Photos
YD3216-KD UV Flatbed Printer adopts original imported KM1024(14pl) print head, and it can print onto super huge flat materials which maximum print size is up to 3200mm*1600mm and thickness within 100mm. The materials including wood, glass, metal, leather, ceramics, stones, paper, PVC, clothes, plastics, buildings and so many more. The print effect of YD-3216-KD is vivid, the print speed is fast and can achieve mass production. It is the best machine for large scale industrial operation, and it can be used to print images onto large format glass, ceramic, metal background wall, entrance, screen and sliding doors etc.
Advantage
1. No plate-making, fast printing, low cost, available for the output of various of software.
2. Changing color directly by the computer, changing color wherever, no need to pay the extra fees.
3. Could meet the requirements of fast getting sample or products even in some seconds.
4. Could print at unit price, printing in mass production, going with template matching, time saving.
5. Full color photos, finish once, progressive color could meet the image results of quality.
6. Handled with fast, quality production, no need to get professional skills.
7. Computer operation, no need to depend on the stuff with a lot of upgrade space.
Feature
| | |
| --- | --- |
| | Anti-collision device: when the print head strikes the media, it will stop, and the print head as well as carriage can be protected. |
| | Loading and unloading auxiliary device: Dedicated loading and unloading device, it can help us remove a very heavy and large-format medial with little efforts. |
| | Emergency back-up power supply: When the power is turned off suddenly, the printer can still maintain the normal operation of negative pressure system, and it will be engaged in work quickly once the power is turned on. The 24 hours*7 days production can be achieved. |
| | Automatic measurement of media thickness:The printer automatically measure with senses distance nozzle and media, which eliminate the procedure that we measure thickness by ourselves. What's more, it saves our time and improves our work efficiency. |
| | The negative pressure system:It ensures the printer to supply ink smoothly in the production process, even at high speed printing mode. It also achieves long time ink supply. |
| | Automatic media positioning device of printing platform:It makes the placement of materials more convenient and achieves more accurate positioning and printing. |
Specification
Printer model

YD3216-KD

Print size

3200mm×1600mm

Print head

Konica KM1024(14pl)

KM1024(14pl)

UV curing Systems

085 mercury lamp curing, the energy level is adjustable from 3 to 4 degree / led UV lamp (optional)

Color System

C,M,Y,K,Lc,Lm,W,V(Optional)

Print height

Up to 100mm

Number of nozzles

Single row 4,5,6,7,8 (Optional)

Ink Type

Imported original UV ink

Print speed

High-speed mode

35m²/h

Normal mode

28m²/h

High resolution mode

20m²/h

Power requirement

AC220V/3500W;50/60HZ

Interface mode

High speed USB

RIP Software

Photoprint

Color management

International ICC standard

Printer weight

1500KG

Working environment

the optimum temperature:20℃-28℃ Relative humidity:40%-60%

Printer size

5210 × 2320 × 1420(mm)
Applications
Application fields:
Rigid materials:glass,ceramic,metal plate,wood,data plate.acrylic panel,KT board,PVC sheet,melamine sheet,marble board,etc.
Flexible materials:paper,plastic film,leather,texitle,etc.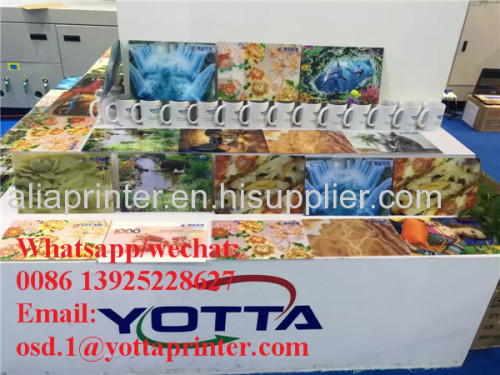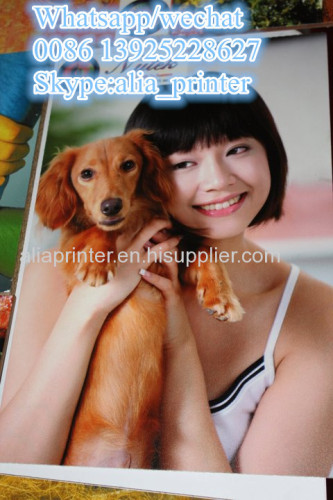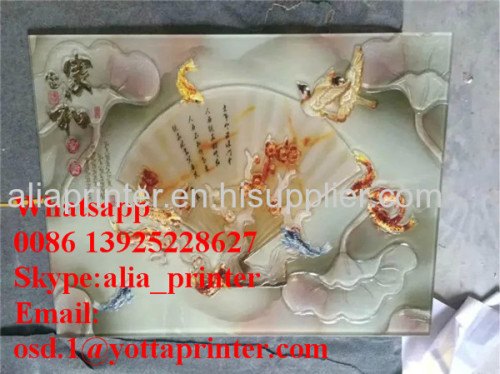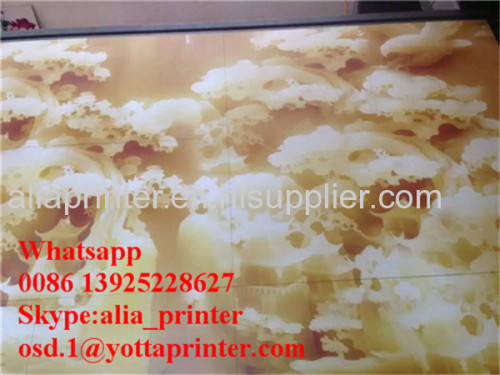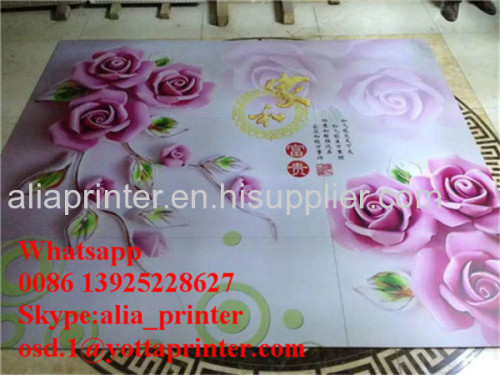 Related products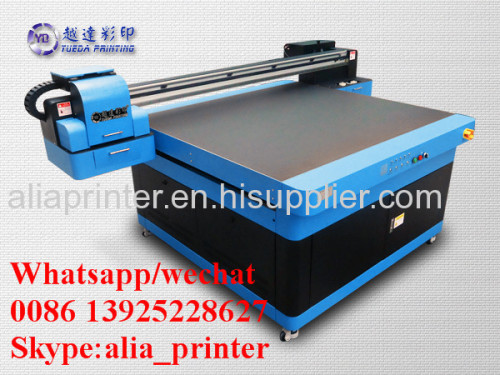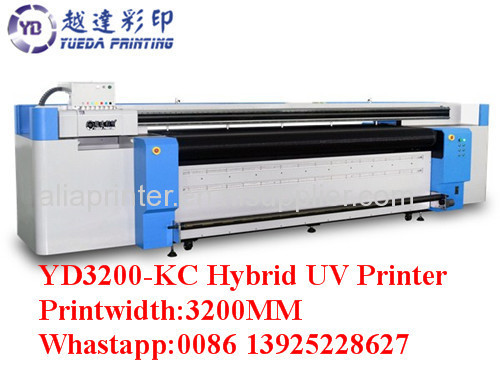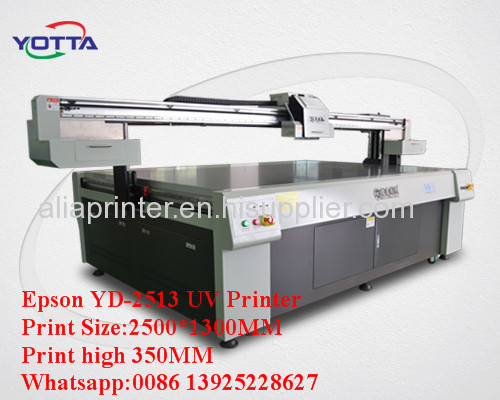 About us
We are a One of the biggest manufacturer in China ,which producing advertising Eco solvent printer,uv flatbed printer,textile printing machine.
Our company is a high scientific and technical enterprise that combines research, development,production and sales together.Products have been sold to all over the world. Until now, we have offered our products to more than 200 countries and regions.
Below is our factory: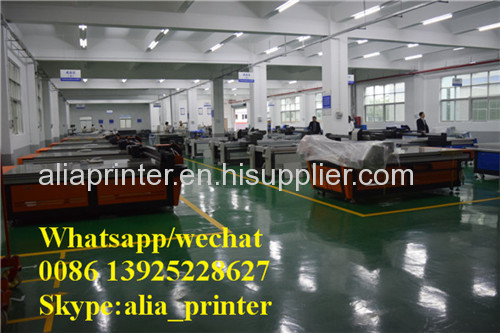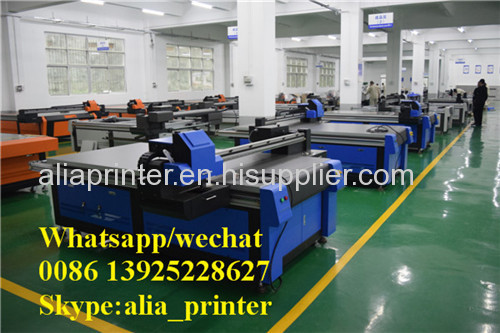 We are looking for agents now. no matter where are you from,
welcome to join us, pls contact Alia:
Contact me
Skyper: alia_printer
Whatsapp/wechat:0086 13925228627
If you have interest or want to know more about uv printers,
pls feel free to contact us!
Your satisfaction is our pursue!
Thanks/Alia