Safety Caliper for the Disc Brake System
The usage of the safety caliper
Conventional hydraulic disc brake system: The disc brake system is composed of normal open service calipers
and normal closed safety calipers, It is controlled by a manual hydraulic drilling valve.
Service Brake: Adjust the pressure which the service caliper press on the friction disc through pulling service brake
handle to provide adjustable braking torque to the rig. It can meet the demands of different working conditions, such
as bit feeding, tripping etc.
Emergency Brake: Press the red emergency brake button when emergency occur, then the service calipers and safety calipers will all brake.
The parts of the PS Series Disc brake system
AXLE SLEEVE P/N: BK-7-7B8
RETAINING RING P/N:BK-7-7A9
ADJUSTING NUT P/N: BK-7-7A10
BACK COVER OF CYLINDER P/N: BK-7-7B11
WASHER P/N: BK-11-D3
SOCKET CAP HEAD SCREW P/N: BK-11-S5
SERVICE CALIPER CYLINDER ASSEMBLY P/N: BK-7-7BG
SPRING P/N:BK-12-7A
Safety Caliper Oil cylinder assembly for safety caliper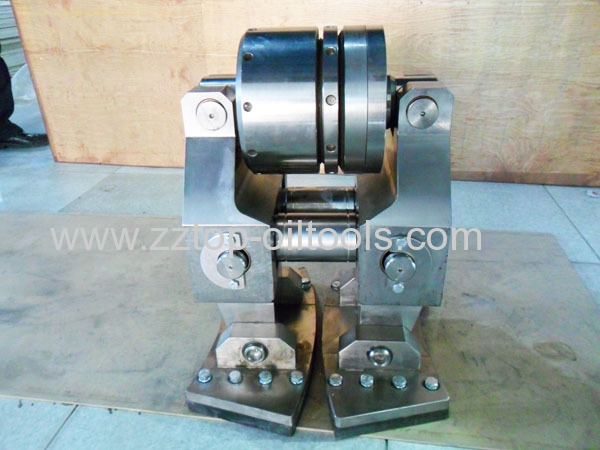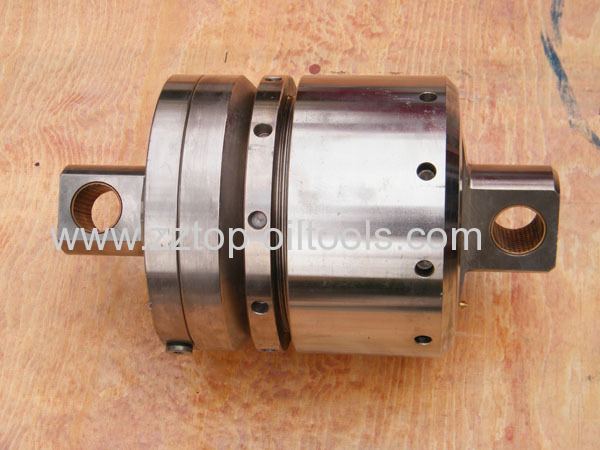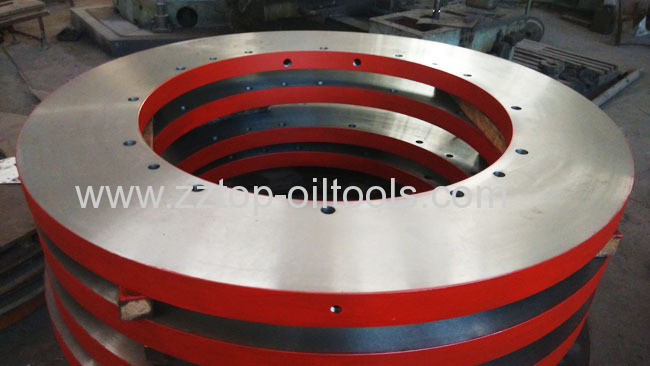 Safety caliper for the Disc Brake System