Features
WC67K series
1:the machine is metal plate welded structure, with internal stress eliminated by vibration aging technology, high strength and good rigidity of machine.
2:double hydraulic cylinders are applied for upper transmission, provided with mechanical limit stopper and synchronize torsion bar, typical of stable and reliable operation, as well as high precision.
3:electrical control and manual fine-turning mode are adopted for distance of rear stopper and stroke of gliding block, and fitted with numeric controller basis on the WC67Y series press brake.
4:upper punch clamping fitted with deflection compensation device.
5:multi-steps programming function is able to achieve an automatic operation and continues positioning of multi-steps procedures, as well as an automatic precision adjustment for positions of rear stopper and upper beam.
6:the machine is provided with bend counting function, real-time display of processing quantity, power-failure memory of positions of rear stopper, upper beam, programs and parameters.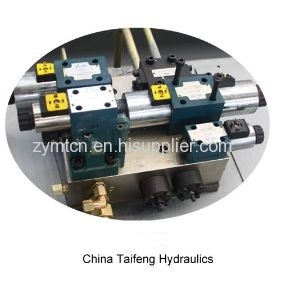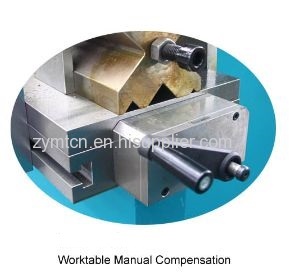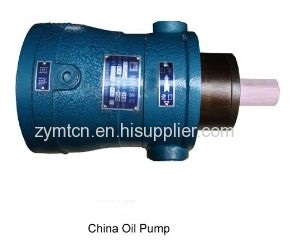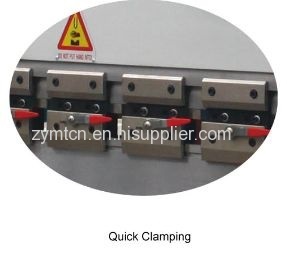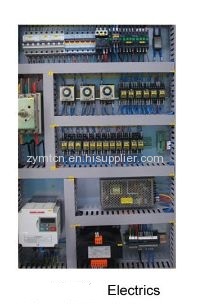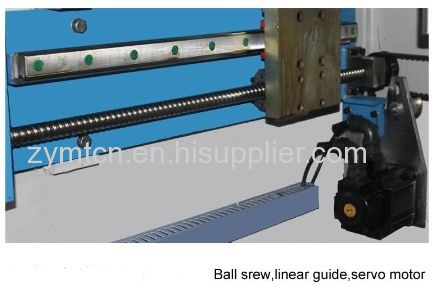 Main parts list and basic technicals:
1:basic standard NCmachine with E21 controller
NO.

Parts name

Brand

Brand location

Model

1.

Main motor

Siemens

Germany




2.

Bacguage motor

Detong

Shanghai China




3.

Ram motor

Kongte

Nanjing China




4.

Electrics

Schneider

France




5.

Oil cylinder

Yuhua

Maansh China




6.

Seal ring

Nok

Japan




7.

Hydraulic valve

Rexroth

Germany




8.

Pump

Hangfa

Shanghai China




9.

Controller

E21

Nanjing China




10.

Mould

Guoling

Maanshan China




11.

Pipe connector

EMB

Germany




12.

Footswitch

Karcon

South Korea




13.

Ball screw

Hiwin

Taiwan




14.

Controller with moveable arm

YES

15.

Front and back protection fence

YES

16.

Backguage with ball screw

YES

17.

Backguage travel

500MM

18.

Emergency button

YES