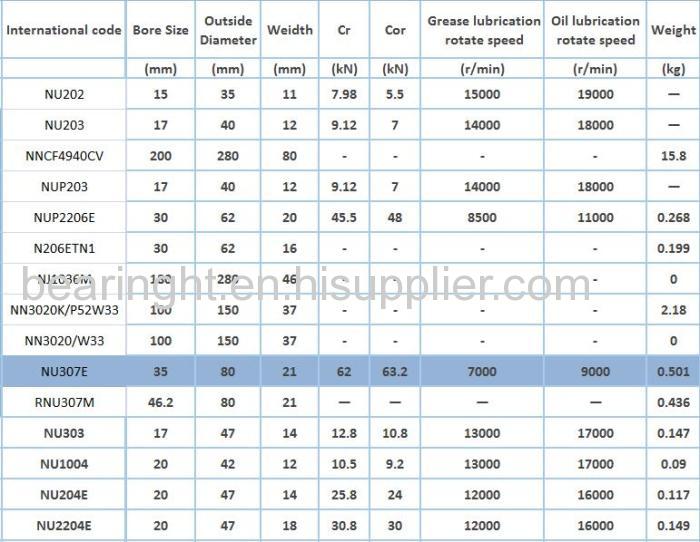 The structure of Cylindrical roller bearing is the inner ring and outer ring which can be seperated. Cylindrical Roller Bearing without sidewall in inner nor outer rings can be used as a free-end bearings because its inner and outer rings can move relative to the axial. Cylindrical Roller Bearing which has double sidewalls in either inner or outer ring and single sidewall in the other side,can bear a certain degreeof axial load.
High-speed running can bear heavier radial load, a separate EC type cylindrical roller bearings designed to optimize the internal curve a can be improved radial and axial load bearing capacity, while improving on the angle and alignment errors and improve the lubricating ability to regulate the situation, omitted the full cage roller bearings can have a maximum number of rollers. They are in heavy duty and medium-speed condition.
Mainly used in automobile, electrical equipment, instrument, building machinery, rolling stock agricultural machinery and various specialized machineries,machine spindle application.
Our Warehouse