Load bearing
| | | | | | | |
| --- | --- | --- | --- | --- | --- | --- |
| Thickness/mm | 0.8mm | 1.0mm | 1.2mm | 1.5mm | 2mm | 2.5mm |
| Load-bearing/kg | 900 | 1200 | 1700 | 2000 | 2500 | 3000 |
| Load-bearing/lb | 1984 | 2646 | 3748 | 4409 | 5511 | 6614 |
aper Slip Sheet Advantages:
· Material cost savings up to 80%
· Transport cost savings up to 15%
· User-friendly handling
· Easy recycling
· Minimum space needed for the storage
· 1000 Slip Pallets =1 m3
· 1000 pallets = 70 m3
· Improved hygiene
· No exchange of pallets
· No need for material return
· No repairs or losses
· No administration or circulation control
· No need for treatment (ISPM 15)
Say goodbye to:
1. Expensive pallets
2. Treatment of wooden pallets
3. Return and exchange of the pallets
4. Repair and loss of pallets
5. Hazardous nails or splinters
6. Unhygienic pallets
7. Administration and circulation control costs
Benefits of slip sheets:
· Reduces the cost of materials, freight, labour, repair, storage and disposal.
· Environmentally- friendly, wood-free, hygienic and 100% recyclable.
· Compatible with standard forklifts outfitted with Push-Pull attachments, rollerforks and mordern conveyor systems.
· Ideal for both domestic and international shippers.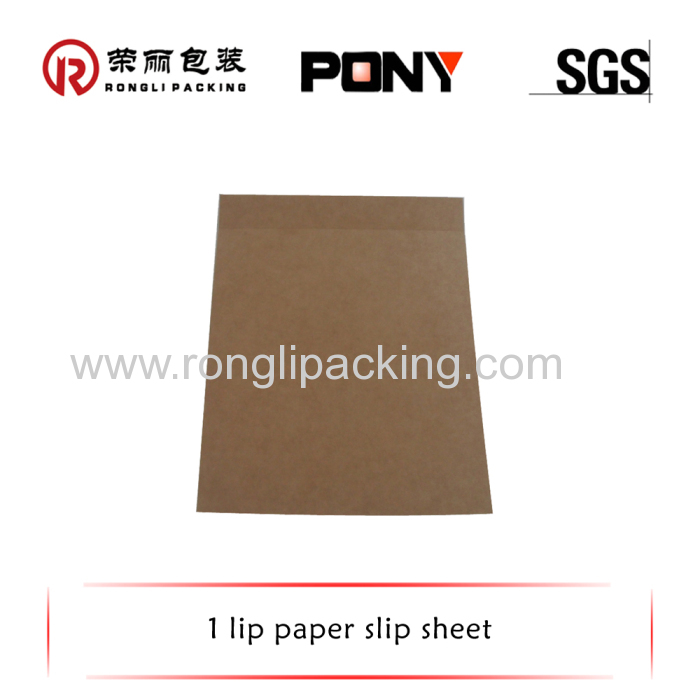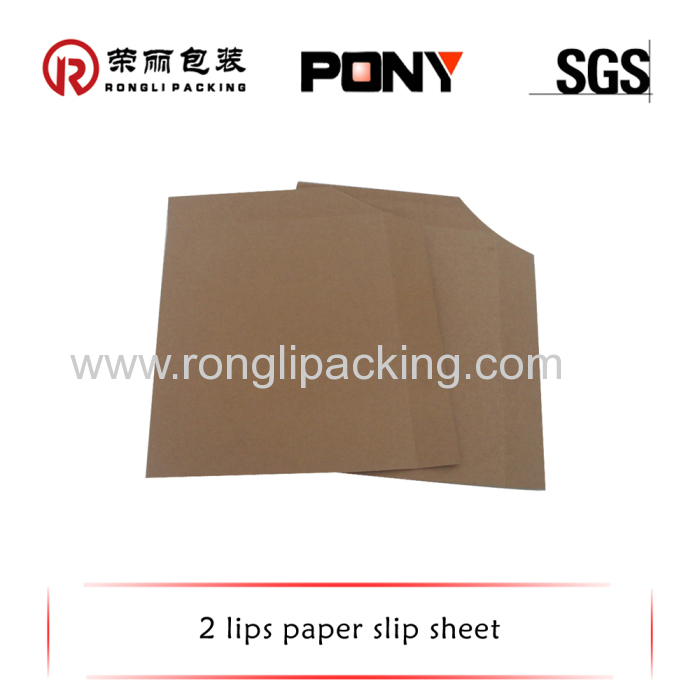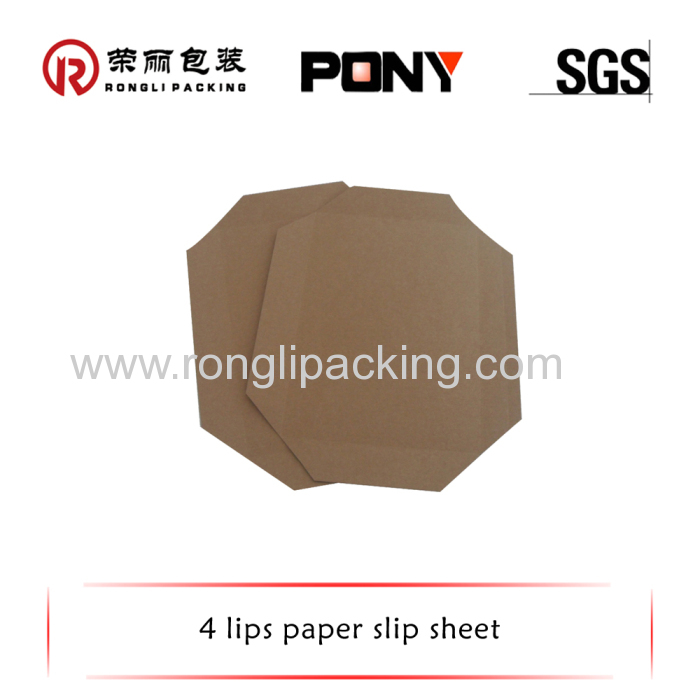 1) General description
The slip sheet is used as a unit load support device in vehicle delivery and transportation of products. When slip sheets are supported by a pallet board, roller conveyor surface, flat load carrying surface, or a cart or lift truck, the structural strength of the slip sheet supports the product load's weight. With the slip sheet supported by one of these
transportation devices the unit load can easily be transported both internally within a facility and externally between two facility locations.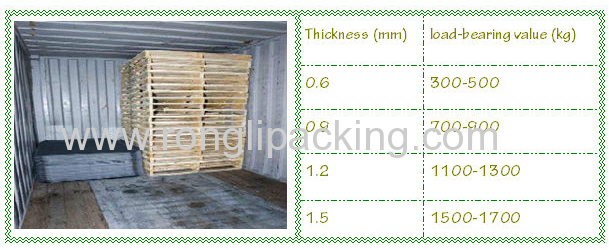 2) types of kraft slip sheets
There are several types of slip sheets that can be used for the transportation of a unit load depending upon the desired use of the sheet. The slip sheet is shaped and dimensioned to the size of the product
or unit load. The type of slip sheet varies depending on the number of lip (also called tab) extensions as shown below: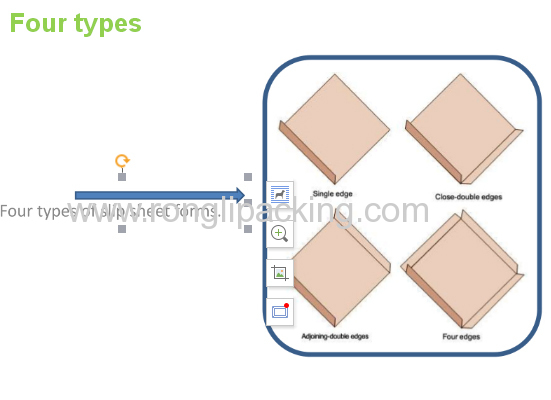 3) the benefits or advantages of slip sheets VS pallets are:
. Using slip sheets instead of pallets allows for 12-15% more products in material handling containers.
. Slip sheets do not require maintenance, but can easily be replaced.
. Significant reduction in material handling costs.
. Decreases loading/unloading time by up to 60%.
. Eliminates the need for pallet exchange.
. Can be customized to fit any size load.
. 98% less empty stacking space.
. Reusable and reliable.
. Less handling.
. No administration costs.
. Environmentally friendly.
. No damages to goods.
. Improved hygiene.
. Easier to clean.
. Most are recyclable.
. Cost effective.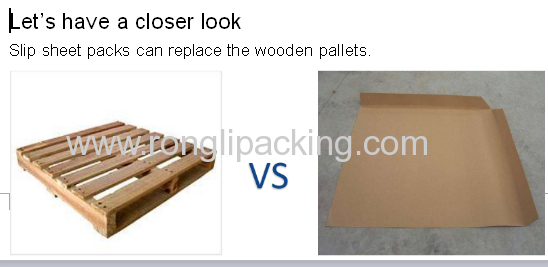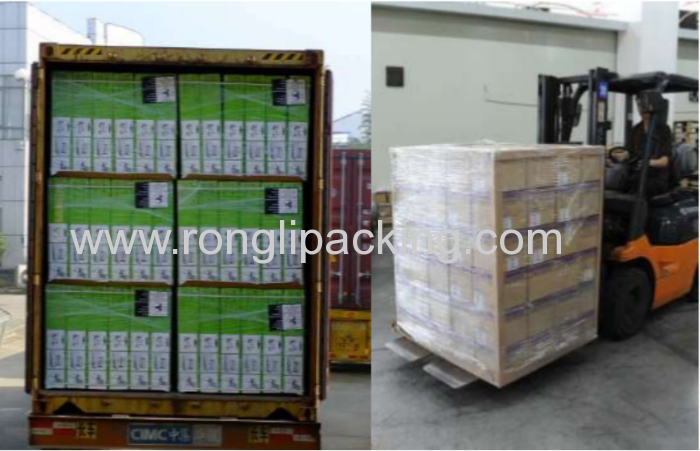 Company Information
Qingdao RongLi packing Co.Ltd manufacture paper edge board. We are the leading manufacturer of paper edge board & paper corner protector, Our factory covers 3000 sqm and established in 2010, located in Qingdao city China.
Qingdao RongLi Packing CO.,LTD established January 2010, after recent years' development, we become a packaging products manufacturing enterprises with outstanding design, production, sales and service.
Our main products include:
paper corner protector, paper slip sheet, plastic slip sheet,paper pallet,cat scratcher. Widely used in all kinds of products' packing, protection, transportation, storage and cat scratcher used for cat toys.
We have high quality, high technology and experienced professionals and world-class production equipment. Our excellent capable foreign trade team was founded in November 2013, focus on international business development and service.
Our advantages:
-1-Integration of Industry and Trade,price is more cheaper.
-2-high technology and experienced professionals
-3-world-class production equipment
-4-good quanlity and good service.
-5-fast delivery.
Hope we can have a nice and win-win.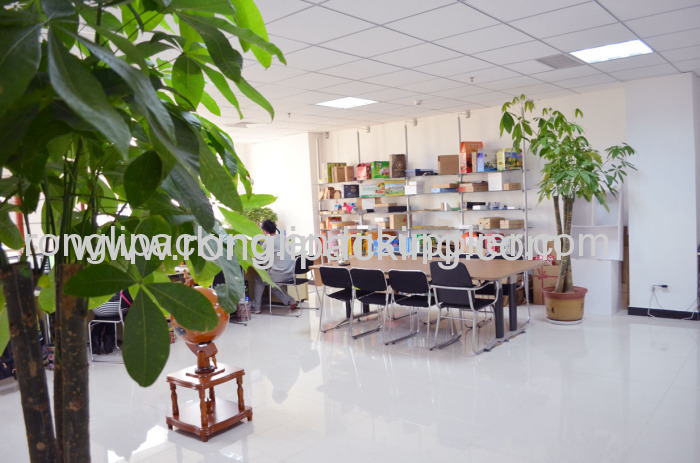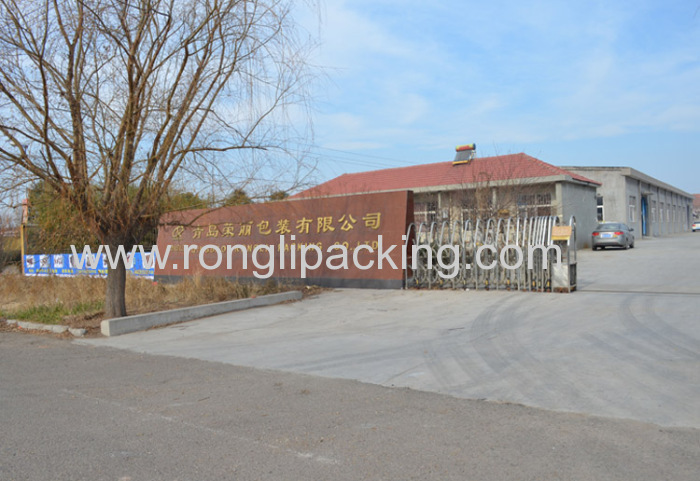 Address :
No.287.North The Waihuan Road.JiaozhouQingdaoShandongChina
Tel : (86)-0532-82293279 Fax : (86)-0532-83982154 Mobile phone:(86)-15653268176