Product Features:
1. Integrated inverter box room, low initial investment system, widely used.
2. Centralized program, more in line with the requirements of grid access, good adaptive with grid.
3. A small number of devices,easy installation and maintenance,low operation and maintenance costs.
4. Fast closed loop response reactive functionality to meet the scheduling needs.
5. Flat ground without shelter, MPPT almost no effect on the number of power generation.
System Wroking Diagram: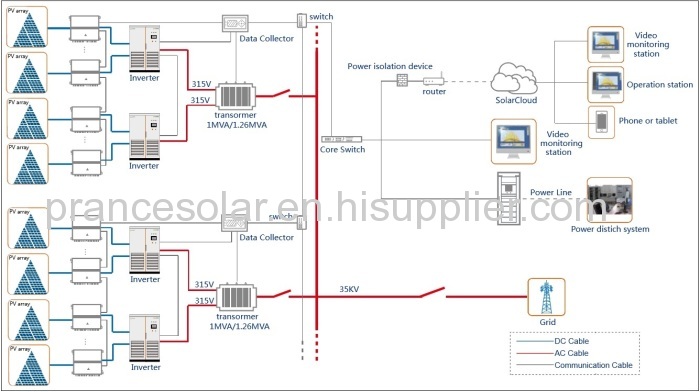 Cases Show: