Feature:
1 can be independent set in the three different conditions: high temperature, low temperature and cold or hot shock conditions.
2 the function of the 2 Zone or 3 Zone can be selected for the execution of hot and cold shock conditions.
3 with automatic, high precision circuit system, any mechanical action, entirely by the P.L.C lock handle.
Structure:
This equipment is divided into three parts: high temperature area, low temperature area, the test area, the unique thermal structure and the cold storage effect, the application of cold and hot air swich test, do cold and hot shock test.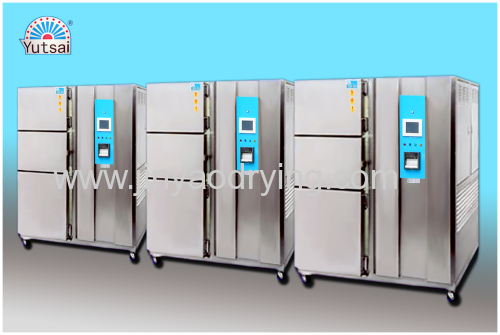 Characteristics:
1. Short temperature recovery time
The maximum temperature recovery time at upstream air for 2 zone test (+150°C and -60°C) and 3 zone test is only 5 min.
2. Great uniformity
Horizontal air flow system offers excellent specimen temperature uniformity.
3. Efficiency thanks to specimen temperature control (option)
Thanks to this feature, the equipment achieves set temperature attainment with rapidity and accuracy.
4. STT function (option)
Thanks to the specimen temperature monitor with trigger, exposure time starts only when the specimen has reached the set temperature, leading to more precise test results.
5. User-friendly controller
The LCD touch-screen controller allows easy check of the test patterns, temperatures settings, test cycles and graph displays.
6. Reduced load current
7. Reduced operating noise
Equipment summary
Constant Temperature/Humidity Environment Test Chamber is applied to test the materials inheat-resistance, cold-resistance, dry-resistance, moisture-resistance. It is simple to operate and program easy to edit. It can show the set values and operative time.
Corresponding standard
Programmable cold and thermal impact test equipment
Programmable constant temperature and humidity test equipment -1P
Programmable constant temperature and humidity chamber-2P
Programmable high and low temperature constant temperature test equipment
Constant temperature and humidity (room) series
The standard type of constant temperature and humidity test equipment
Applicable industry
Constant Temperature/Humidity Environment Test Chamberapplied to control the product quality, such as electronic, plastic products, electrical appliances, instruments, food, vehicles, metals, chemicals, building materials, aerospace, medical care and so on .
Shipping
(1) By sea; (2) By air; (3) By expressage.(DHL,FEDEX,UPS,TNT etc.)
Custom packaging:We also packing acording to customers' requirement.
We can make the prouducts according to your requirement , no matter what country are you from.
Contact information:
Company: Dongguan City jinyao precision equipment Co.,ltd
Address: Jingfu Road No 36, xiabian village, changan town , Dongguan City, Guangdong Province
Tel:86-769-85422549
Fax:86-769-85424793
Website:http://www.jinyaodrying.com
certification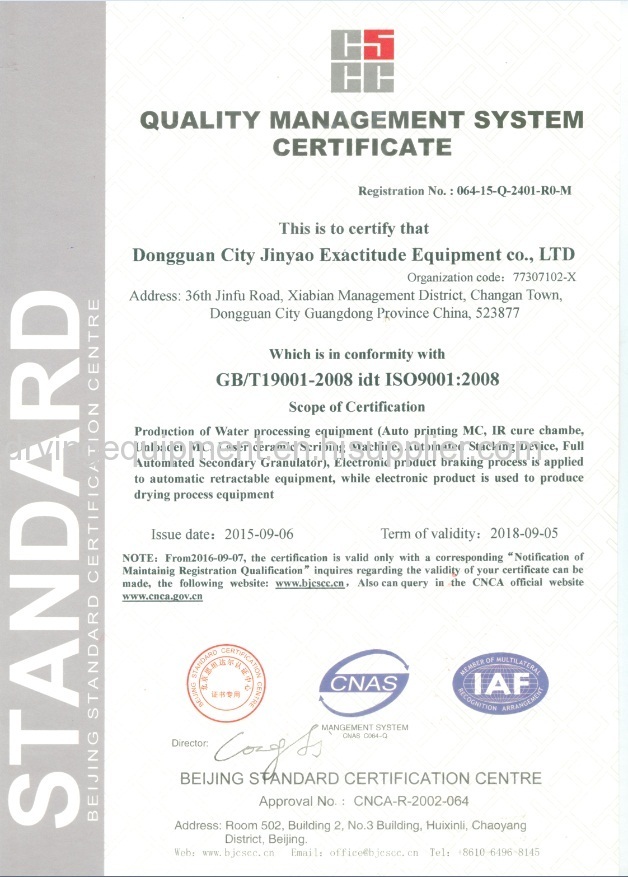 Our company already has 30 years experience to empolder and produce. Our always keep these spirit: innovation; customer first; constantly strive for perfection; and good service.
Our product widely used in electronic product, resistance material, automatic produce industry and press production, which is widely used to dry and bake some industry materials.
Features:
Reasonable design
High-efficiency
Low consumption, energy saving
Easy to maintain
Easy to operate
The packing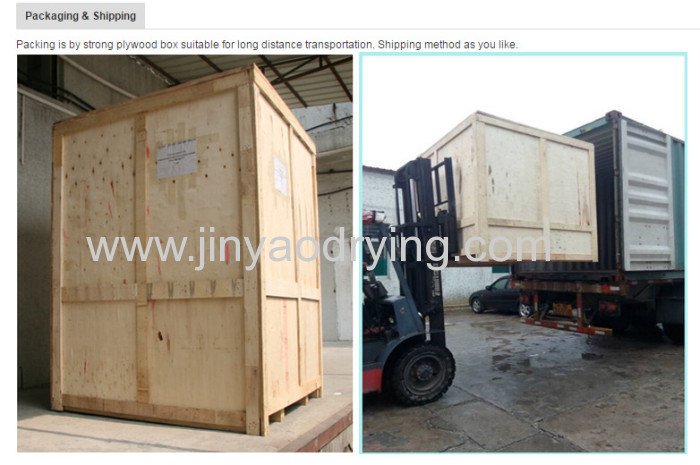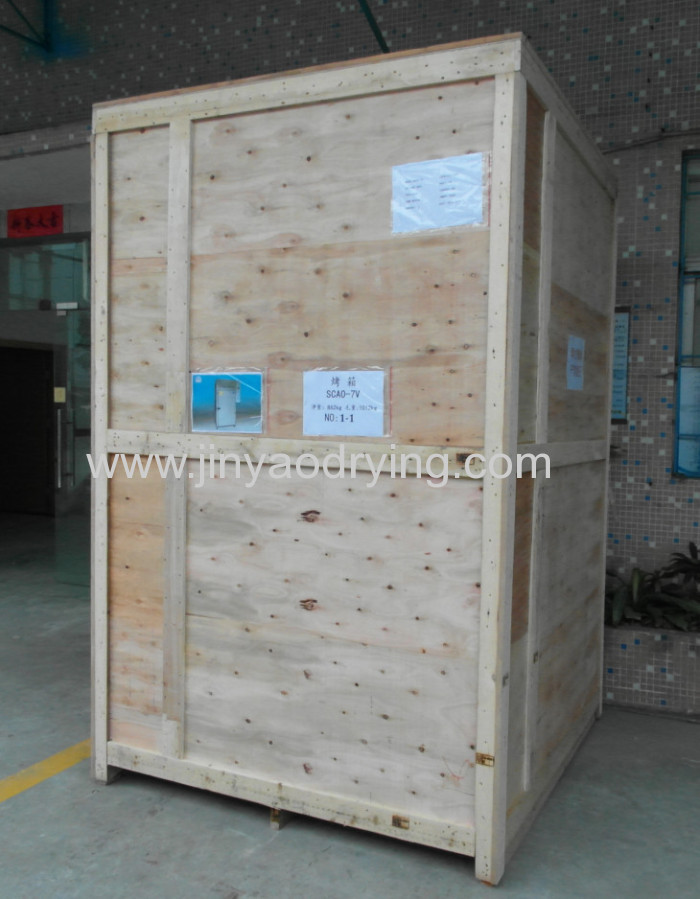 service we can supply:
SUPPORT
We can not only provide the good machines, but also wholeheartedly provide the comprehensive for our clients. The series of professional technology service will make you have an excellent product experience.
After-sales service support
After we signed the purchase contract and have a certain reputation guarantee, we will contact the professional group that responsible for ship bookings, commodity inspection, commercial invoices, packing list, insurance policy and so on, in order to provide you the perfect goods trading services, until the product you purchased properly to your hands.
Technological support
Yutsai has been largely adopting new technologies, new techniques and high-tech equipments. And Yutsai also has strict and effective quality control system.
The component we use is our own design products.
Our equipment is widely used in many kind of area: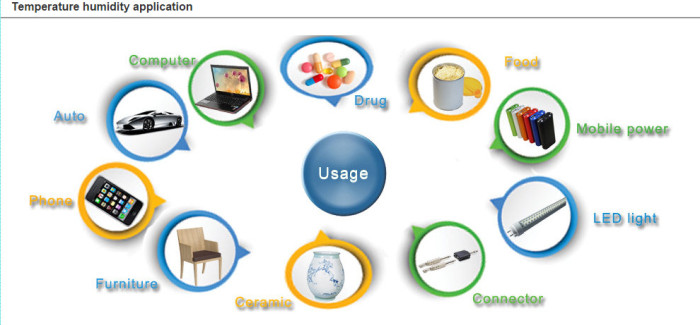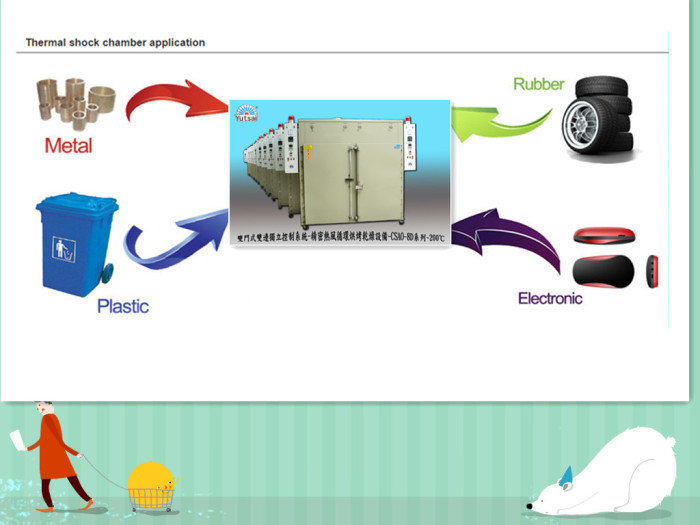 About Us
Dongguan city Jinyao precision Equipment co., LTD is one of Enterprise combining develop, produce and sale. Established in 1980, already have 30 years experience to produce: precision Hot-air drying oven; IR/UV deliver drying equipment; environmental test equipment; printing machine; automation industrial equipment etc.
Our company always keep the aims that provide high quality product; quick service attitude and the great design. We keep the company spirit that has advance technology and high quality team. Our product receive a lot of client trust, and stand firmly front of others.
Dong Guan YUTSAI precision device enterprise LTD. is registered capital achieve ten million RMB. It has 4800 square meters factory. More than three million RMB fixed assets. Value of output achieve 24million RMB each year.
We has the steady domestic clients such as: FOXCONN, HuohYow, FU BROTHRT industrial company, HUAXIN technology company, PUYAO group etc. It's all about more than 500 company include Domestic ,foreign and military enterprises. We also has the long-term relationship with Thailand, India and England.
The company toward higher, farther, more perfect operating system. the Taiwan Head Company as the axis, and we make efforts in mainland market development.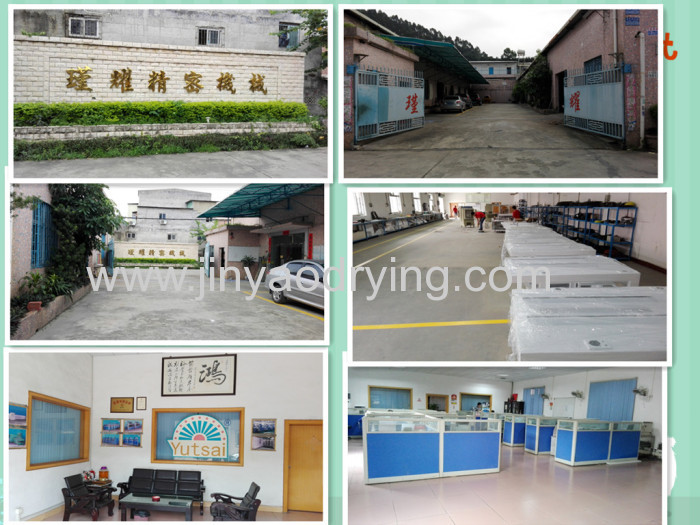 Hot air circulation oven is our Original product, with carefully designed and continuously update,it have reach the international advanced level.
The device is a kind of Oven, and can be installed, divided into CT type (centrifugal fan)
CT-C (axial fans) series products, it is the use of steam, electricity and gas as heat source,
through the heater heating,a large number of hot air will circulate in the Oven, and then continue to dehumidify from the outlet,increase the heat transfer effect, and keep reducing the moisture.
The oven equipped with low noise and high temperature proof axial flow fan and automatic temperaturecontrol system, the circulatory system fully closed, the thermal efficiency of the oven is from the traditional drying room 3 - 7% increase to the current 35 - 40%, the highest thermal efficiency up to 70%.
The device named SAO series is according to the National Pharmaceutical Administration released the industry standard.
Advantage
1.Strong durability: As the haater is sealed in the housing,the contact area with air is small,it is difficult be oxidized.
2.Heated air circulation: Baked good is heated uniformly
Accurate and reliable electrical control:reasonable structure,effective working area,full-function,simple operation,easy to maintenance and adjustment,low noise,high reliability,low cost,low energy consumption and high production efficiency.
Application
Apply for baking of food and goods with chemical gas ,removal of the substrate,curing of the lnk and drying of film and so on. Widely used in the precision baking,drying,tempering,preheating,stereotypes and processing of electronics,electrical,communications,plating,plactics,metal,chemicals,food,printing,pharmaceutical,PC board,power,dipping,spraying,glass,ceramic and building materials and so on.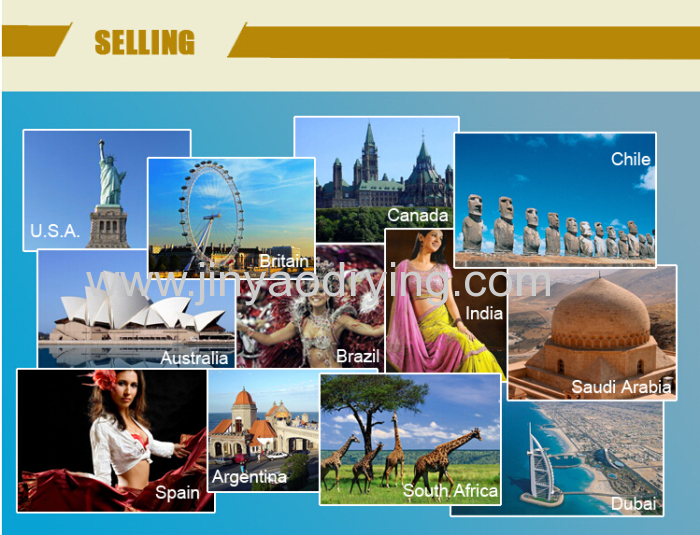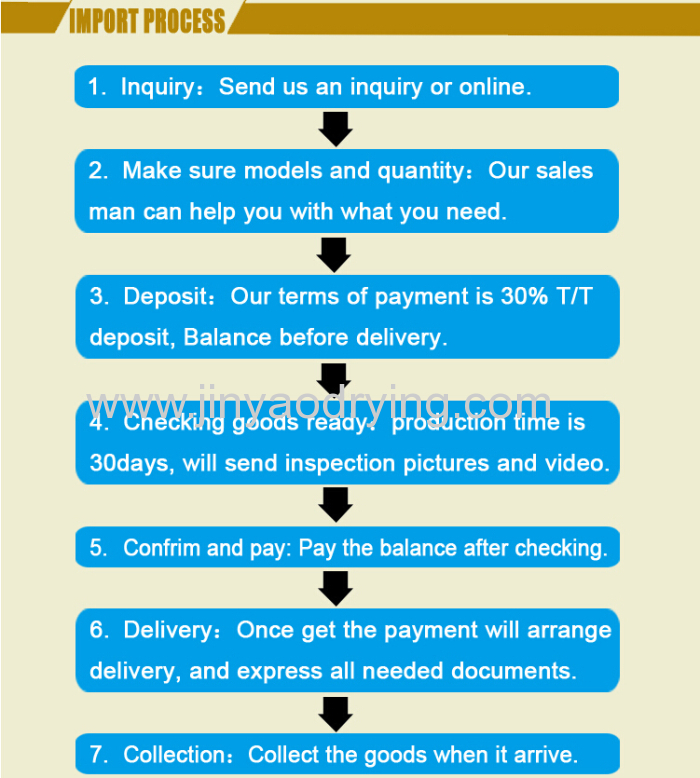 With the help of our experienced professionals, we offer a comprehensive range of Hot Air Oven that gives accurate control over
temperature setting. These are provided with double walled insulation, which keeps the heat in and conserves energy. To assure
optimum performance and durability, we manufacture these ovens using superior quality raw material such as sheets and structural
steel, blowers and motors, burners, insulation , heat exchanger and Control systems.
VITECH manufactures the following type of ovens
Dry Off Ovens for moisture removal after Pretreatment or any wet process
Industrial Drying Oven for any drying application
Batch / Conveyorised Ovens for paint or powder curing
Hot Air Generators - Electrical / Oil /Gas
Heat Exchangers