High Quality Ring Die Wood Pellet Mill TYJ550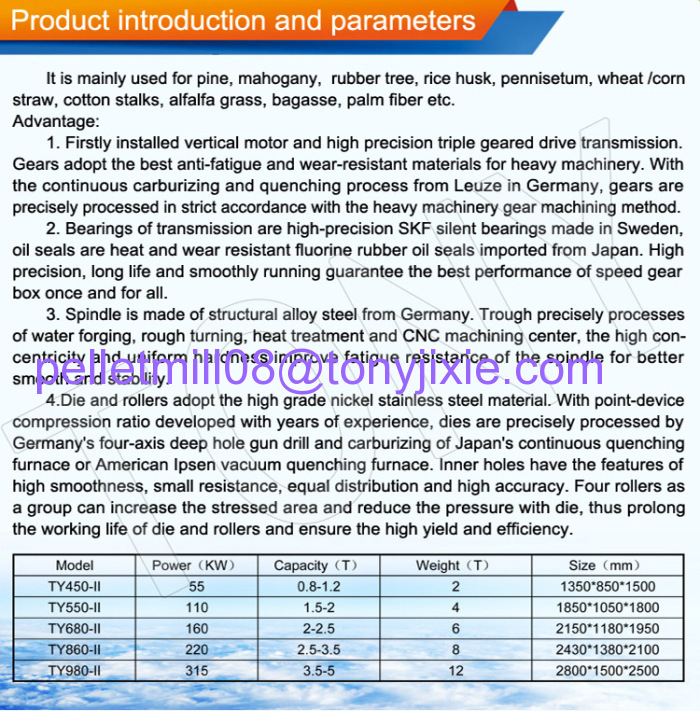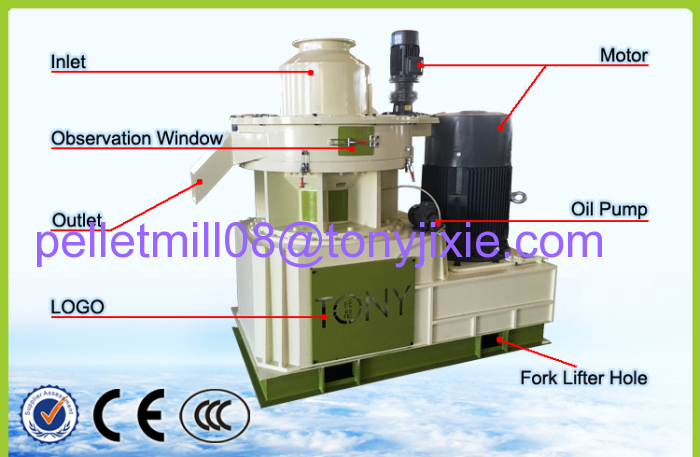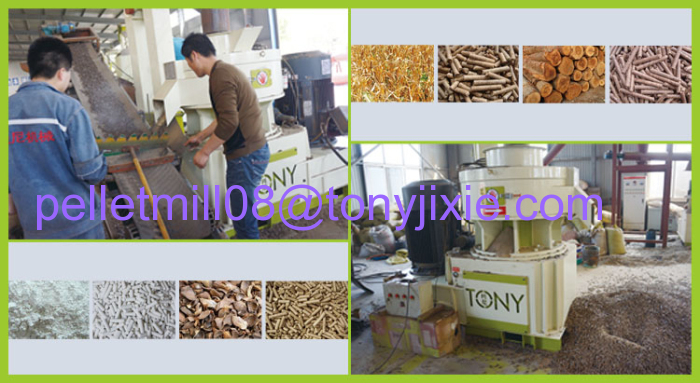 It is a newly wood pellet mill machine, researched, designed and produced by ourselves. It's mainly used to produce biomass pellets from the materials kinds of wood, waste wood and straws, etc. such as woodchips(palm, pine white pine, mahogany, pinus sylvestris, rubber tree), bamboo shavings, rice hust, seeds shells, peanut shells, halm, pennisetum, wheat straw, corn stalk, cotton stalks, alfalfa grass, bagrass, palm fiber, waste paper, non-physical material.
Working Principle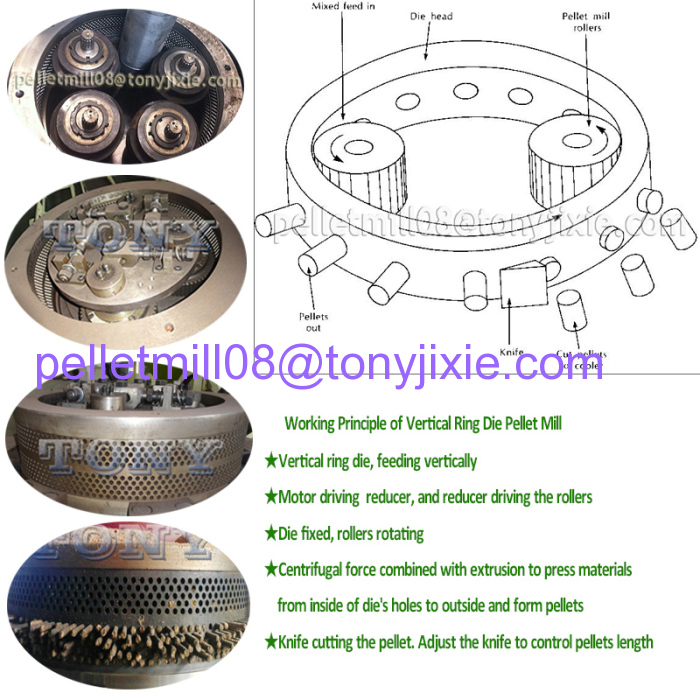 Main Spare Parts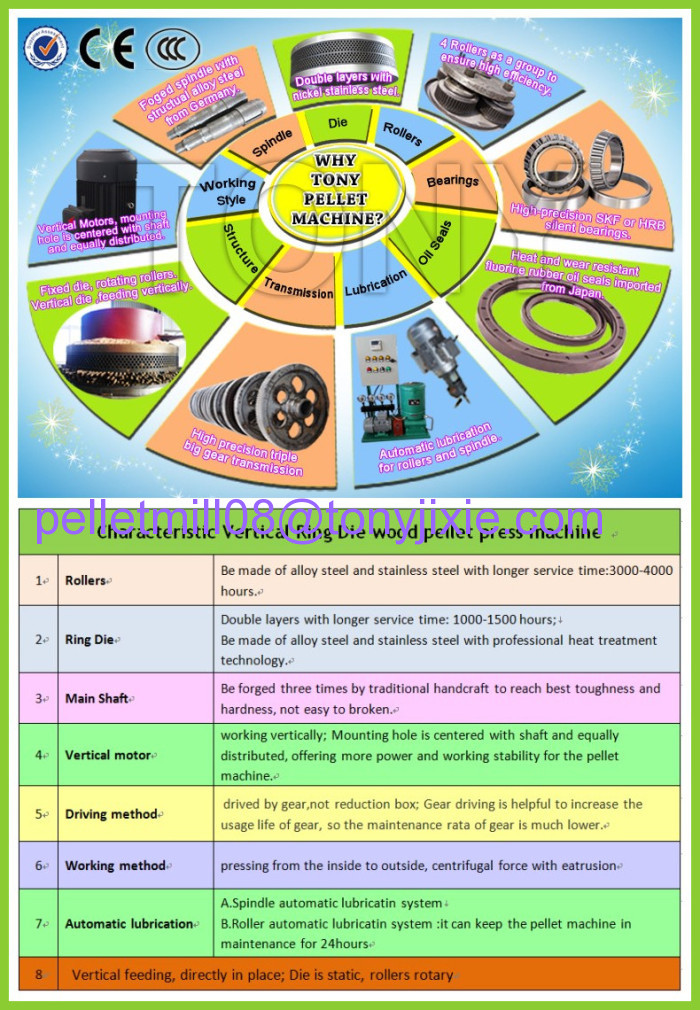 Requirements for raw materials
Size: Less than 5mm (All the raw materials must be crushed into sawdust before going
to wood pellet machine.If not, you may need a wood chipper, wood crusher.)
Moisture: Generally, 10-15% is best for producing good quality wood pellet.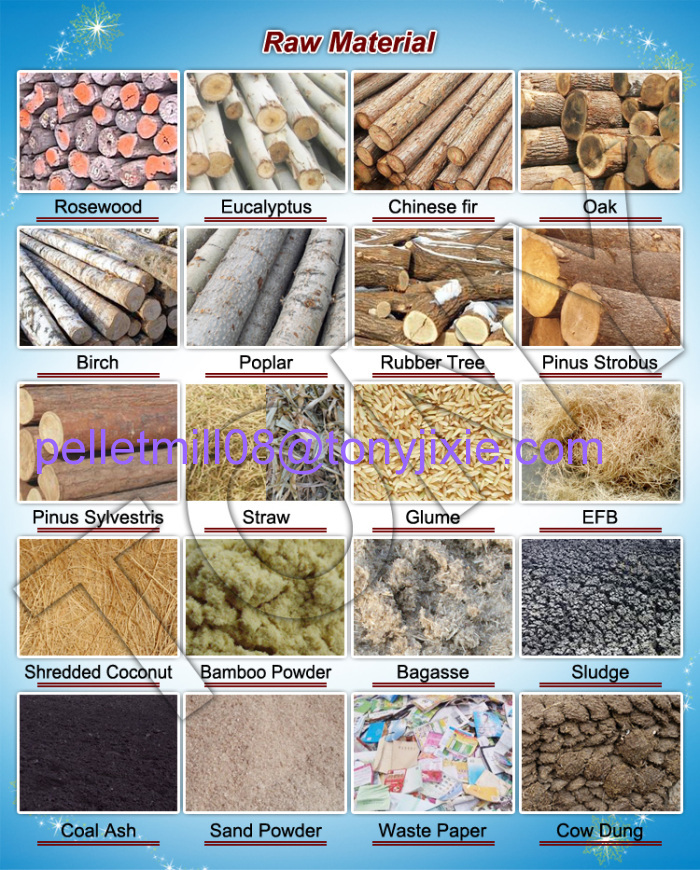 Finished Pellets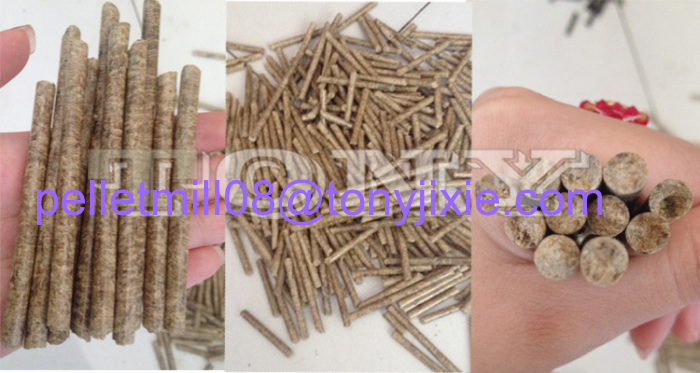 More Details about Pellet Mill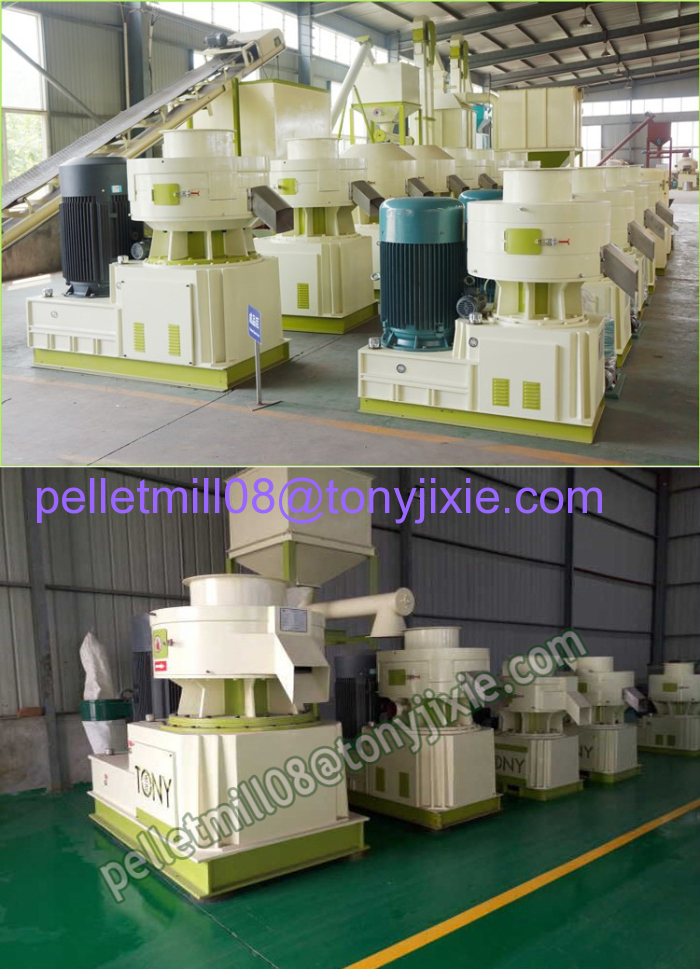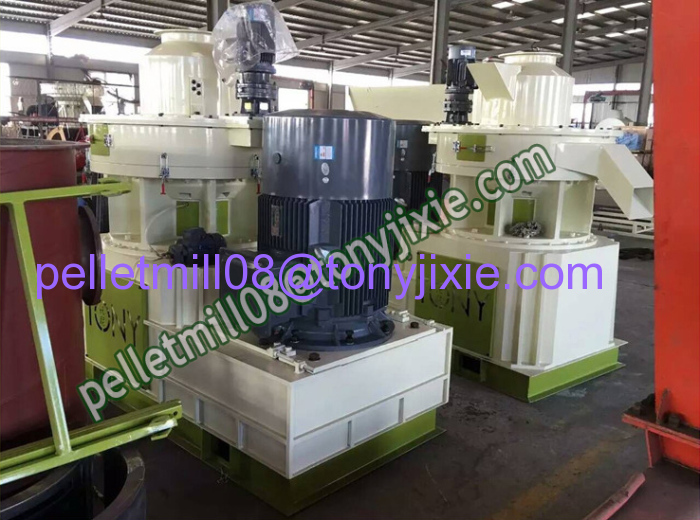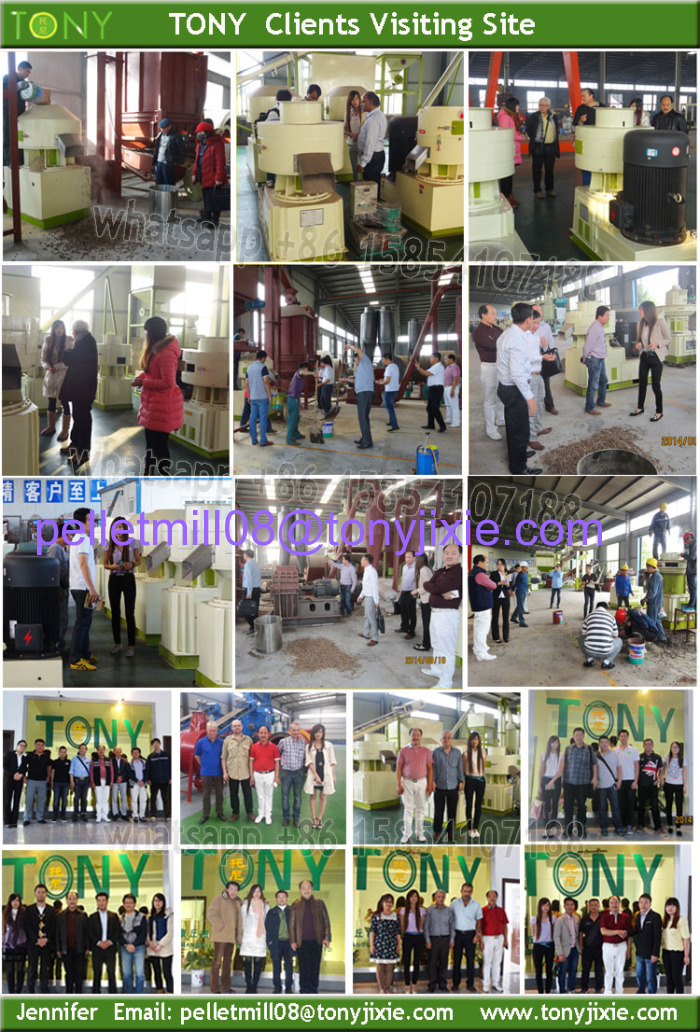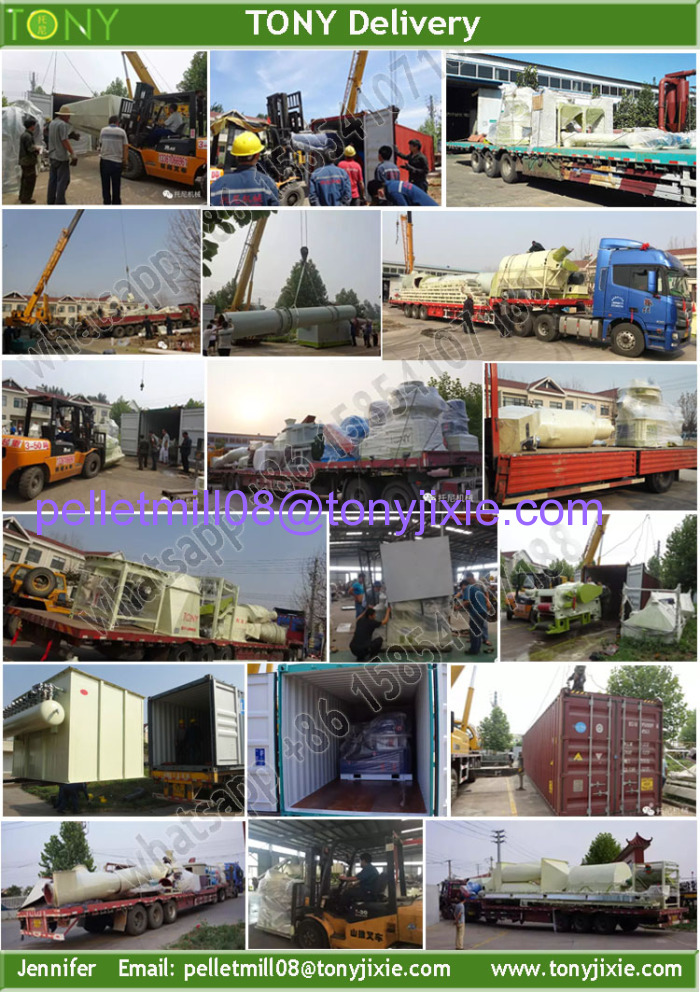 About TONY
TONY MADE MACHINERY CO.,LTD is a professional manufacturer and exporter engaged in the research, production, sale and service of Biomass wood pellet line, wood pellet mill(flat die low temperature pellet mill, vertical ring die pellet mill,),feed pellet mill, grinding equipment, crushing equipment, drying equipment, cooler and other screening, conveying equipment.
Our Main Products and More Information about Pelletizing Process
1.The SKJ Series flat die pellet mill with the volume 100kg per hour to 4 ton per hour.
3.The SKJD Series Pellet Mill with Diesel Engine with the volume 100kg per hour to 400kg per hour.
4.The SKJT Series Pellet Mill with Tractor Engine with the volume 80kg per hour to 400kg per hour.
5.Hammer Mill
6.Wood crusher
7.Wood chipper
8.Drum dryer
9.Packing machine
10.Complete Pellet line from the volume 0.5 ton per hour to 20 ton per hour.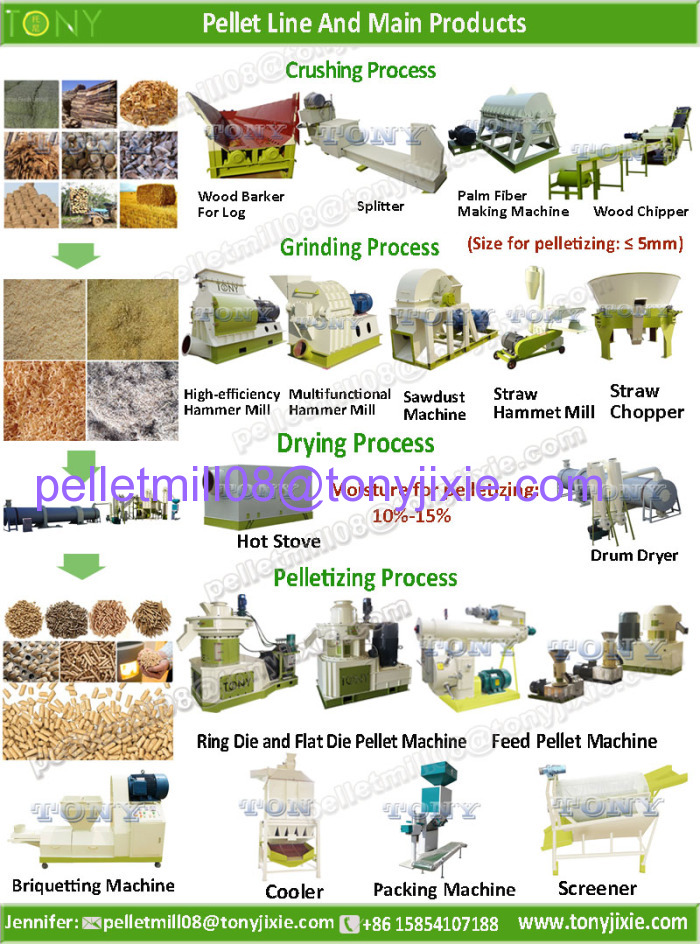 Why Choose TONY

Best quotation if tell me the following information in your inquiry

1. What's the capacity you want?
2. What's the raw material?
3. What's the size of the raw material?
4. What's the moisture content?
5. What's the final pellet size do you want?
6. Automatic packing or manual packing needed?
7. What's your country voltage?
Contact Us
MS. Jennifer Zhao
Skype: pelletmill08
QQ: 3324059387
Mobile: 0086-15854107188
Whatsapp: +8615854107188
Email: pelletmill08 at tonyjixie.com

-----------------------------------------------------------------------------------------------------------
Pellet Mill, Pellet Making Line , Grinding Equipment, Crushing Equipment, Drying Equipment!
When it comes to quality, Trust TONY