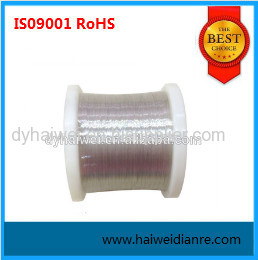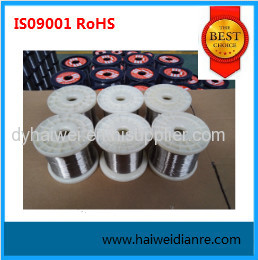 1. Breif introduce:
Ni-Cr Alloy Grade: Cr20Ni80, Cr15Ni60, Cr30Ni70, Cr20Ni35, Cr20Ni30.
Cr20Ni80 heating wires are characterized by high resistivity, stable mechanical properties. Nichrome alloys have higher elongation, better ductility and weldability.
2. Characteristics:
1) The highest working temperature up to 1200 degree.
2) Higher elongation
3) More stable mechanical properties
4) Better ductility and weldability.
3. Applications
Electric heating element resistance wire is widely used for making electric heating elements in home appliances and industrial furnaces. Typical applications are flat irons, ironing machines, water heaters, plastic moulding dies, soldering irons, metal sheathed tubular elements and cartridge elements.