Product name
precision machining copper valve body
Meterials:
Aluminum, iron,stainless steel,bronze, carbon steel or as per the customers'requirements.
Dimensions:
According to customers'technical drawings or samples.
Surface finished:
Powder coating,
Sand blasting,
Zinc/nickel/silver/chrome etc plating
All color of anodizing,heat treatment,
Polishing,
As per customer's requirements.
Machining equipment:
CNC machining center,
CNC lathe,grinding machine,
Milling machine,
Sawing machine,
Turret milling-EDM,
Hand punch,
Automatic feeding machine etc.
Test equipment:
Automatic image measuring instrument.Digital height gauge,go-no go gauge,caliper,hardness tester,roughness tester etc.
MOQ:
Small quantity for sample is accept.
Quality Control:
100% inspection before packing or shipment.
Packing:
Carton,wooden box or as per customer's requirement.
Lead time:
20-30 working days after receiving customer's deposit in common.
Payment terms:
T/T 30% deposit in advance, 70% balanced against by the copy of B/L
Application:
Fishing Gear,Led flashlight,Valve parts,Auto parts,truck parts,machinery parts,yacht parts,
Hunting bow parts,bathroom hardware parts,microscope parts etc.
The valve is in fluid systems, the device used to control the flow direction, pressure and flow is the piping and equipment within the medium (liquid, gas, powder) or stop the flow and is able to control the flow of the device.
Valve is a pipeline fluid delivery system in the control unit, used to change the flow direction of the channel section and the media, with diversion, stop, throttle, check, diversion or overflow relief and other functions. For fluid control valves, valve from the simple to the very complex automatic control system used in a variety of valves, its many varieties and specifications, the nominal valve through size from large to small instrument valve diameter up to 10m of industrial pipeline valves. Can be used for the control of water, steam, oil, gas, mud and corrosion medium, metals and radioactive liquid fluid types of fluid flow, the working pressure of the valve can be from 1000 MPa to 0.0013MPa ultra high pressure and temperature can be c-270 DEG C, the ultra low temperature to 1430 DEG C high temperature.
The valve can be controlled by a variety of modes of transmission, such as manual, electric, hydraulic, pneumatic, turbine, pneumatic solenoid, solenoid hydraulic, electric hydraulic, pneumatic and hydraulic, spur gear, bevel gear drive, under pressure, temperature or other forms of sensor signal, according to the requirements of the scheduled action, or does not rely on the sensing signal and a simple open or closed valve to rely on drive or automatic mechanism to open and close parts for lifting, slip swing or rotary motion, thus changing the area of the channel size in order to achieve its control function.
Our factory: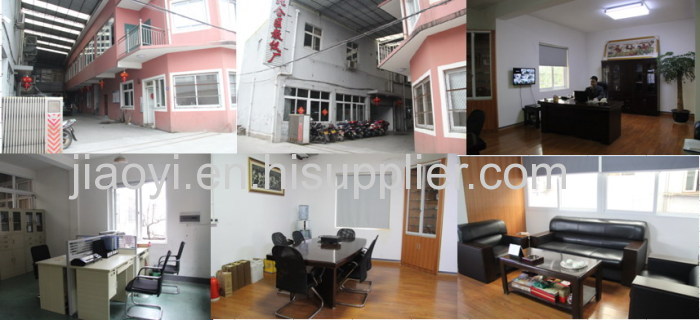 Our workshop:
Our processing equipment: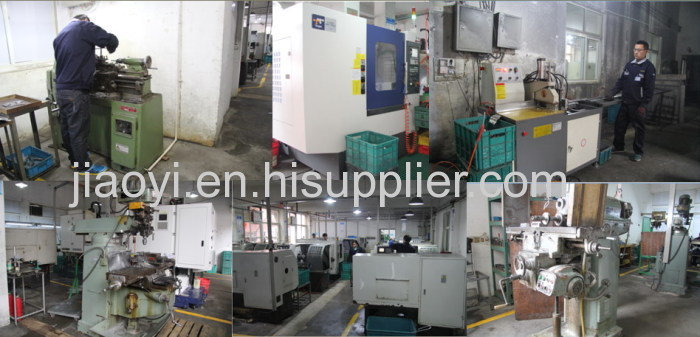 Our Test Equipment: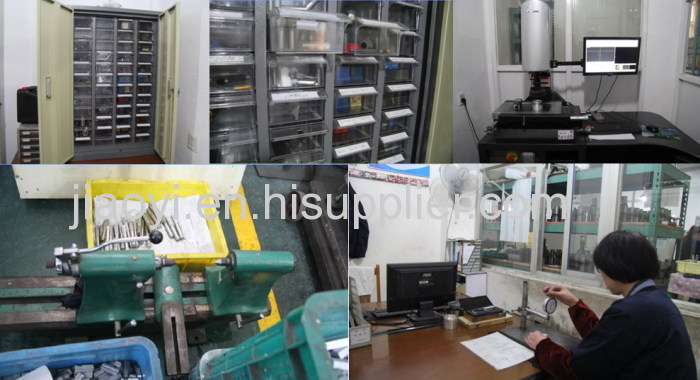 Our warehouse: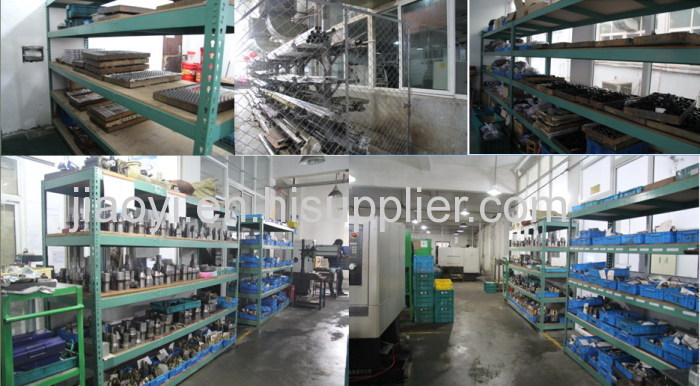 Ningbo Beilun Jiaoyi Factory is specialized in CNC machining parts and die casting fitting.
We can machine include those accessories: CNC machining Lock parts, CNC machining handle parts, door and windows hardware parts, home decoration precision machining parts, CNC machining plumbing parts, precision machining building decoration parts, hardware tools parts, CNC machining bathroom parts, kitchen hardware appliances, precision machining mechanical components, furniture hardware accessories etc.
Please feel free to contact with us.and welcome to visit us at any time.