Functions:
2 ports Webitelecomms KVM console, it can control 2 PC / servers via a single console (PS/2) and allows users to switch between computers via buttons on the front panel of the switch or hot key configuration on thekeyboard. It is the simplest and most convenient solution for multi-computers management. Stable capability& sturdy, durable and small design are the most important features for this series products.
Features:
One PS/2 console controls 2computers/ servers;
Keyboard and mouse simulationfunction built-in;
Easy Installation, no softwarerequired;
OS Compatibility: DOS, Windowsseries; Linux, Unix, etc.
Easy installationwithout any other additional software;
connect with computer viacable directly,Auto Scan function to monitor computer operation
Superior video suggest to 1280 x 1040;
support VGA, SVGA, XGAwith DDC2B function;
Computer selection viafront panel push buttons and hot keys.
Supports Microsoft IntelliMouse, Logitech Mouse Man, First Mouse and IBM Scroll point Mouse.
Hot plug gable- to addor remove computers without powering down;
Specification:
TYPE .

WB-CS21CA .

Computer connections

Connect directly

2

Port selection

Front panel switches/ hot key

LED s

selected

2 (orange)

online

2 (Red)

Power

-

Console ports

monitor

1*HD15 female

keyboard

1 x PS/2 female (purple)

mouse

1 x PS/2 female (green)

audio

Microphone

3.5mm jack (green)

3.5mm jack (pink)

PC ports

2*HD15 female

2* audio input

simulation

PS/2

Power

DC5V, 400mW

Video resolution

1280 x 1024

Scan interval

5S

Operating temp.

-10--40 ℃

Storage temp.

-20--60℃

Housing

Plastic

Weight

0.61kg

Dimension

86 x 86 x 26.5 mm (L*W*H)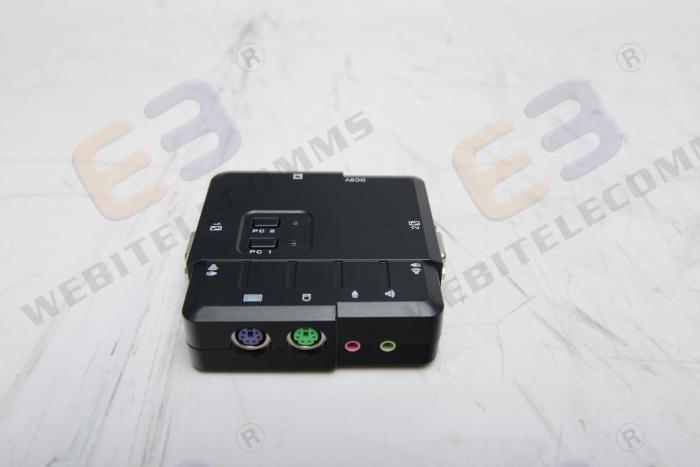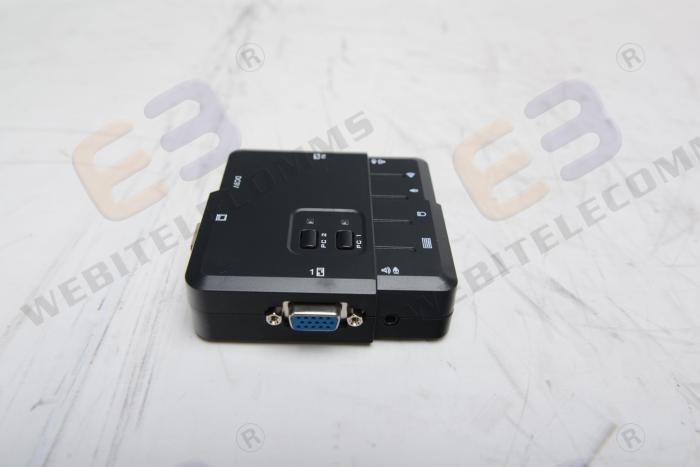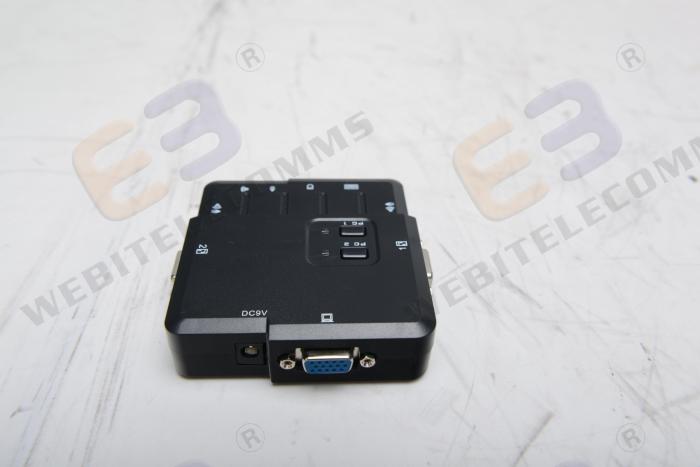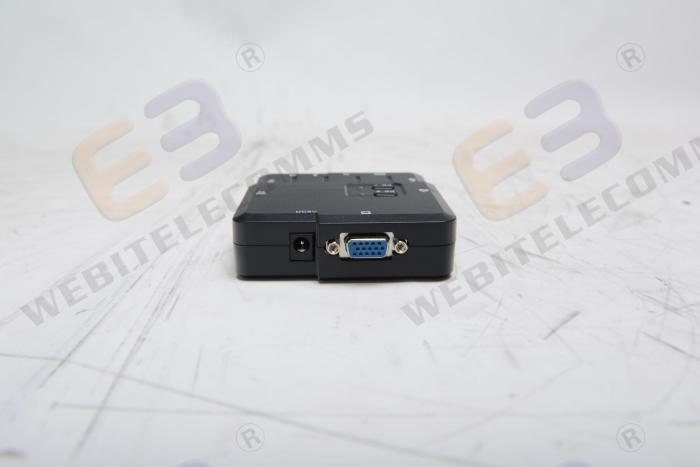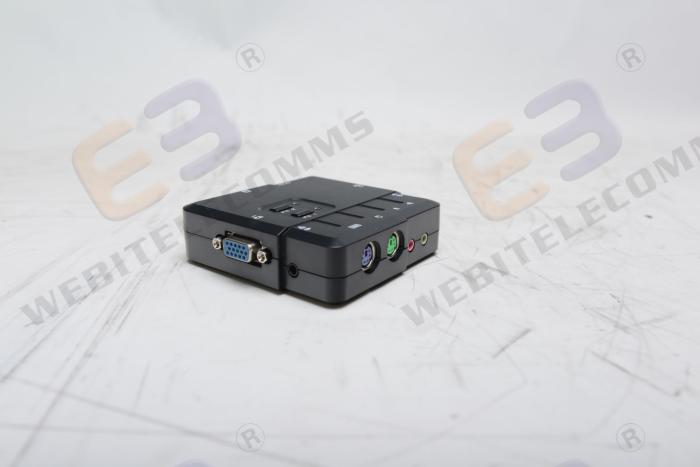 FAQ
1) What is your Payment term?
---TT, LC, Western Union could be accepted.
2) What is your Trade term?
---EXW, FOB, CNF, CIF,DDP , We're flexiable since the trade term is reasonable .
3) What is the Loading Port?
--- Ningbo,Shanghai.
4) What is your MOQ?
---MOQ of most our products is 5pcs, different items will be different. We have indicated the MOQ for each item
in the price list.
5) What kind of certfications can ensure your quality problem?
---As Europe market, we have CE RoHS and other international safety standard for our products.
---As other market,international safety standard certificate also could be provided.
6) How long I can get your price ?
--- 24*7 service is ready, 30 mins - 38 hours , you will get the price!
Order information
| | |
| --- | --- |
| Model NO. | Description . |
| WB-CS-21UA | Plastic case desktop series KVM , 2 VGA port |
| WB-CS-41UA | Plastic case desktop series KVM , 4 VGA port |
| WB-CS-21CA | Plastic case desktop series KVM , 2 Cat5e port |
| WB-CS-41CA | Plastic case desktop series KVM , 4 Cat5e port |
| WB-AS-21P | Metal case desktop series KVM, 2 PS/2 port , 2 VGA port |
| WB-AS-21UA | Metal case desktop series KVM, 2 USB port with audio , 2 VGA port |
| WB-AS-41P | Metal case desktop series KVM, 4 PS/2 port , 4 VGA port |
| WB-AS-41UA | Metal case desktop series KVM, 4 USB port with audio , 4 VGA port |
| WB-LS-21CS | Plastic case 2 ports cable KVM,support PS/2 |
| WB-LS-21CA | Plastic case 2 ports cable KVM,support PS/2 with audio |
| WB-LS-21JS | Plastic case 2 ports cable KVM, support USB |
| WB-LS-21JA | Plastic case 2 ports cable KVM,support USB with audio |
| WB-LS-41JA | Plastic case 4 ports cable KVM,support USB with audio |
| WB-LS-41CU | Plastic case 4 ports cable KVM (combo), support USB&PS.2 with audio |