Product name
Precision machining pressure aluminum valve body
Meterials:
Aluminum, iron,stainless steel,bronze, carbon steel or as per the customers'requirements.
Dimensions:
According to customers'technical drawings or samples.
Surface finished:
Powder coating,
Sand blasting,
Zinc/nickel/silver/chrome etc plating
All color of anodizing,heat treatment,
Polishing,
As per customer's requirements.
Machining equipment:
CNC machining center,
CNC lathe,grinding machine,
Milling machine,
Sawing machine,
Turret milling-EDM,
Hand punch,
Automatic feeding machine etc.
Test equipment:
Automatic image measuring instrument.Digital height gauge,go-no go gauge,caliper,hardness tester,roughness tester etc.
MOQ:
Small quantity for sample is accept.
Quality Control:
100% inspection before packing or shipment.
Packing:
Carton,wooden box or as per customer's requirement.
Lead time:
20-30 working days after receiving customer's deposit in common.
Payment terms:
T/T 30% deposit in advance, 70% balanced against by the copy of B/L
Application:
Fishing Gear,Led flashlight,Valve parts,Auto parts,truck parts,machinery parts,yacht parts,
Hunting bow parts,bathroom hardware parts,microscope parts etc.
Applicability for pressure valve
1 dielectric properties
1.1 quality gas, liquid or mixed state, respectively, the use of different varieties of solenoid valve, for example ZQDF for air, Y - ZQDF for liquid, ZQDF - 2 (or -3) for steam, otherwise easy to cause false action. ZDF series multi-function solenoid valve may be all in the air liquid. The best time to inform the media state, the user does not need to install a re mode.
1.2 medium temperature products of different specifications, otherwise the coil will burn, seal aging, serious impact on life expectancy.
1.3 medium viscosity, usually below 50cSt. If more than this value, the diameter is greater than ZDF with 15mm series multi-function solenoid valve for special orders. A high viscosity solenoid valve with a diameter less than 15mm.
1.4 medium cleanliness is not high should be equipped with electromagnetic valve before the recoil filter valve, low pressure style can be used direct acting diaphragm solenoid valve for example, CD - P.
1.5 media if directional flow, and does not allow back ZDF - N and N - ZQDF single use two-way flow, please make a special request.
1.6 medium temperature should be chosen within the allowable range of electromagnetic valve.
2 pipe parameters
2.1 according to the media flow requirements and pipeline connection to select the valve port and model. For example, for a pipeline to switch to the two pipe, small diameter of the selected CA5 and Z3F, medium or large diameter please select Z1/2 - ZDF. And such as the control of the flow of the two pipes, please select Z2/1 - ZDF, etc..
2.2 according to the flow and valve Kv value of the selected nominal diameter, also optional with the diameter of the pipe. Please note that some manufacturers are not marked with the Kv value, often less than the interface valve hole size diameter, must not seek the lowest and delays.
2.3 working pressure difference
Minimum operating pressure in the 0.04Mpa above is optional indirect pilot; minimum working pressure close to or less than zero must be selected direct or step by step direct type.
3 environmental conditions
3.1 environment, the maximum and minimum temperature should be selected within the allowable range, such as tolerance required for special order.
3.2 the environment of high relative humidity and a drop of rain and so on, should be selected water solenoid valve
3.3 environment often vibration, bumps and shocks should choose special varieties of occasions, such as marine solenoid valve.
3.4 the use of corrosive or explosive environment should give priority to the use of the safety requirements of the selection of corrosion resistance
3.5 if the environment is limited, please use the multi-function solenoid valve, because it eliminates the bypass and three manual valves and easy online maintenance.
4 power conditions
4.1 according to the types of power supply, the use of AC and DC solenoid valve. In general, easy to use AC power.
4.2 voltage specifications with as much as possible priority to use AC220V.DC24V.
4.3 power supply voltage fluctuations usually choose +%10%.-15%, DC allow about%10 or so, if the ultra poor, must take voltage measures or put forward special orders.
4.4 the rated current and power consumption should be selected according to the power supply capacity. Must pay attention to the high value of VA, when the capacity is insufficient, should give priority to the use of indirect electromagnetic valve.
5 control accuracy
5.1 ordinary solenoid valve is only open and close the two positions, in the control of high precision and parameters of the requirements of a stable request, please select a number of solenoid valve; Z3CF three normally open solenoid valve, with micro Kai, open and close the three kinds of flow;
ZDFZ1/1 multi-function solenoid valve with wide open, open, open, open the four traffic.
5.2 operating time: refers to the electrical signal is switched on or cut off to the main valve action completion time, only the company's patented multi-function valve can open and close time were adjusted to meet the requirements of control precision not only, but also to prevent water hammer damage.
5.3 leakage
Given the amount of leakage of the sample is commonly used economic grade, if too high, please make a special order.
Our factory: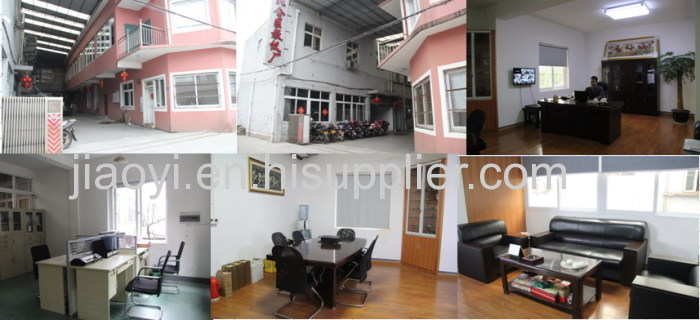 Our workshop: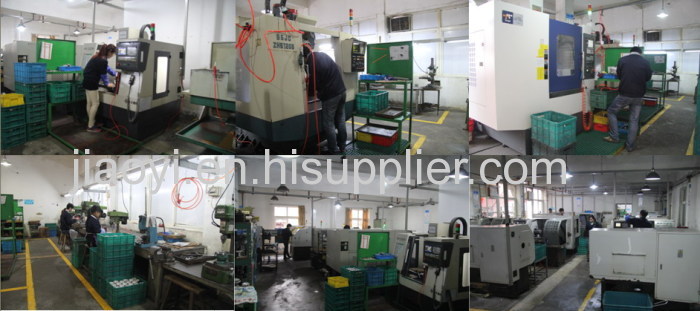 Our processing equipment: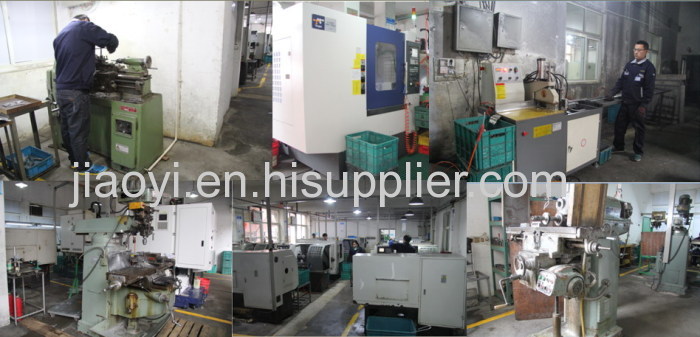 Our Test Equipment: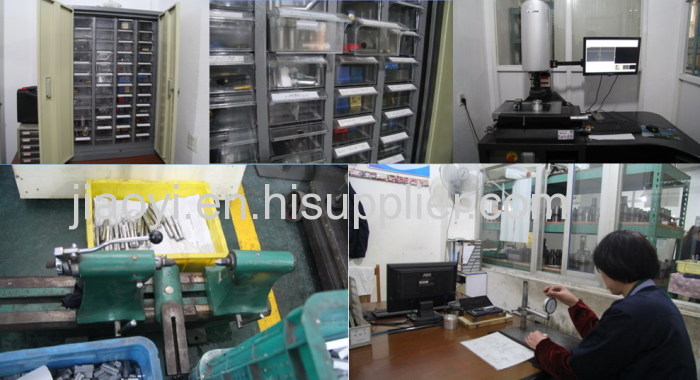 Our warehouse: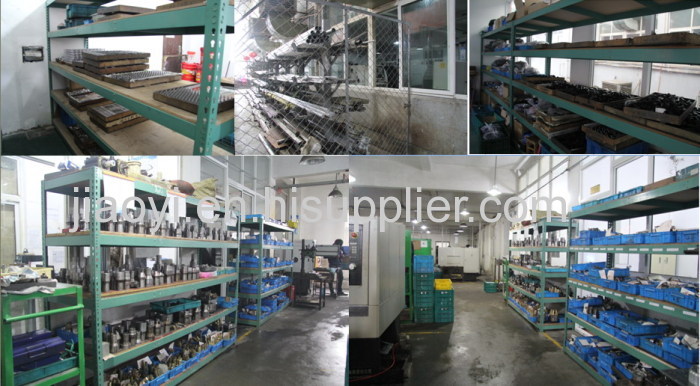 Ningbo Beilun Jiaoyi Factory is specialized in CNC machining parts and die casting fitting.
We can machine include those accessories: CNC machining Lock parts, CNC machining handle parts, door and windows hardware parts, home decoration precision machining parts, CNC machining plumbing parts, precision machining building decoration parts, hardware tools parts, CNC machining bathroom parts, kitchen hardware appliances, precision machining mechanical components, furniture hardware accessories etc.
Please feel free to contact with us.and welcome to visit us at any time.