Nano Lithium Silicate Liquid
Professional Manufacturer, Core Technology!
First Class Quality, but Competitive Price!
Product: Lithium Silicate

Other name: Lithium Metasilicate
Molecular structure: Li2O•nSiO2•mH2O
CAS: 10102-24-6
Brief Introduction:
Lithium silicate is also called lithium metalsilicate, lithium water glass, which is colorless, tasteless, transparent or translucent alkalescent substance, pH 11~12. The product's density and viscosity change with its product types, relative density ranges 1.16~1.19(25℃). Lithium silicate is soluble in water and alkaline solution, insoluble in alcohol and organic solvent. It frees out sol when reacts with acid. It dries itself. After water is evaporated, it can produce a dry film insoluble in water, which is irreversible. It can react with substance with surface hydrophobic group and form a film, for example it can react with the surface hydroxyl on the surface of glass, cellulose and form a film.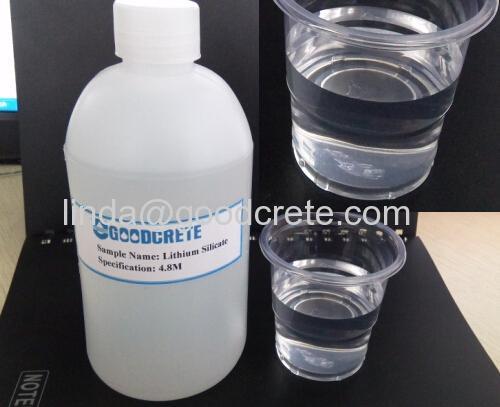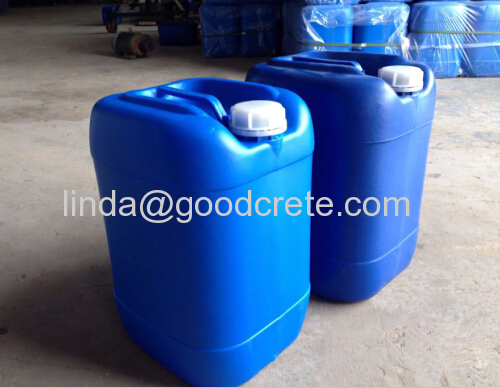 Product Data:
| | |
| --- | --- |
| Item | Index |
| Appearance | Colorless transparent slightly viscose liquid |
| Mass fraction of lithium oxide (Li2O), % | 2.1±0.1 |
| Mass fraction of silicon dioxide(SiO2) , % | 20.0±1.0 |
| Modulus (M) | 4.8±0.2 |
| Viscosity (25οC,spray-4 cup method),s | 10~15 |
| pH value (1:25 aqueous solution) | 10.0~12.0 |
| Density (20οC),g/mL | 1.170~1.190 |
Safety:

non-toxic, no corrosive, incombustible, non-hazardous products.
Application:
Lithium silicate is widely used, for example, as concrete curing agent used for industrial floor, electronic, medical workshop, supermarket, parking lot etc.; In marine engineering used for oil pipelines, ships, bridges, building materials etc., especially for marine engineering, if inorganic zinc rich coating is used, valid corrosion protection period can reach 20 years. Meanwhile, it can be used in inorganic building coating (or mineral coating). As a surface treatment agent, it can be used to keep light in photovoltaic industry, arts and crafts, decorations, radio, plastic films; As a bonding agent, it can be used in asbestos, glass, TV phosphors, wood, automobile clutches etc., it can be used as advanced electrode bonding agent.
Packing:
30KG/Pail , 200KG/Barrel or customerized
Storage:
Stored in dry and well ventilated enviroment, and avoid direct sun shine, temperature is 5~35℃ when transport and store.
Skype: goodcrete WeChat: 13503217507