FRD5500 Animal ID Reader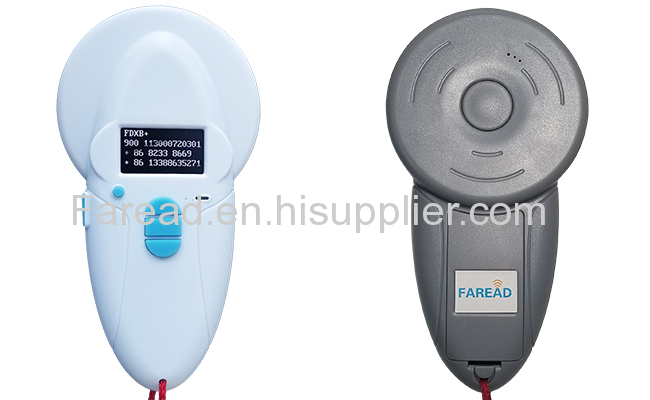 Multi-protocol handheld reader for livestock, pets and asset identification
This reader can read all FDX-B type electronic chips (complying with standard ISO11784), FDX A chips and HDX chips that widely used intended to pets' identification. The product is easy to use
.
UPGRADED FUNCTIONS:
1. More extensive reading range, beyond 200px to read glass tag
2. OLED display, sunlight readable
3. Options menu for different functions, easy to use
4. Rechargeable battery by mini USB port
5. Built-in Bluetooth
FEATURES:
1. Can read all FDX-B type electronic chips (complying with standard ISO11784), FDX A chips and HDX chips.
2. Save 1,000 ID codes in memory
3. Compact design and easy to use
4. Seven languages supported
Product Code

FRD5500

Operating frequency

134.2kHz

Read transponders

ISO11784/5 and 14223 FDX-B, FDX-A, HDX, EM4102

Read Distance

16 CM (27 mm circular inlay)

8 CM (12mm glass tag )

Interface

USB & Bluetooth

Screen

128×64 pixels OLED display

Dimensions

L 155mm x W 82mm x H 33mm

Operating Temperature

-50C - 40c

Storage Temperature

-10C - 60C

Buzzer and Indicator

2 charging indicators, 1 working indicator,1 buzzer

Power Supply

3.7V 1400mA rechargeable battery

Charging

By mini USB port

Accessories

Mini USB cable, battery, user manual

Weight

150g

Certifications

CE and FCC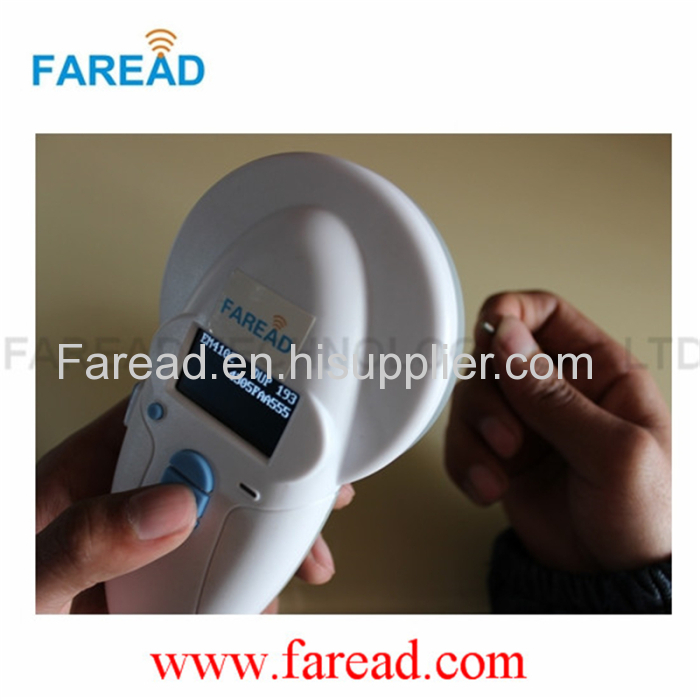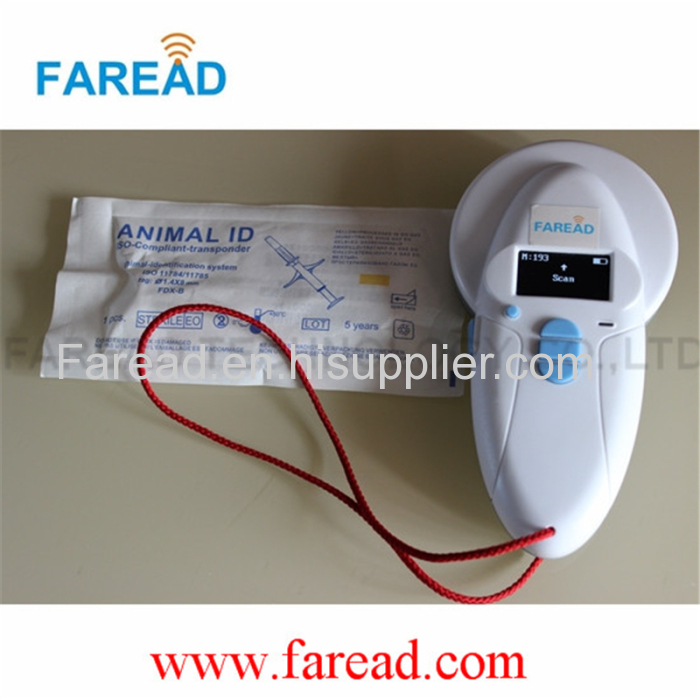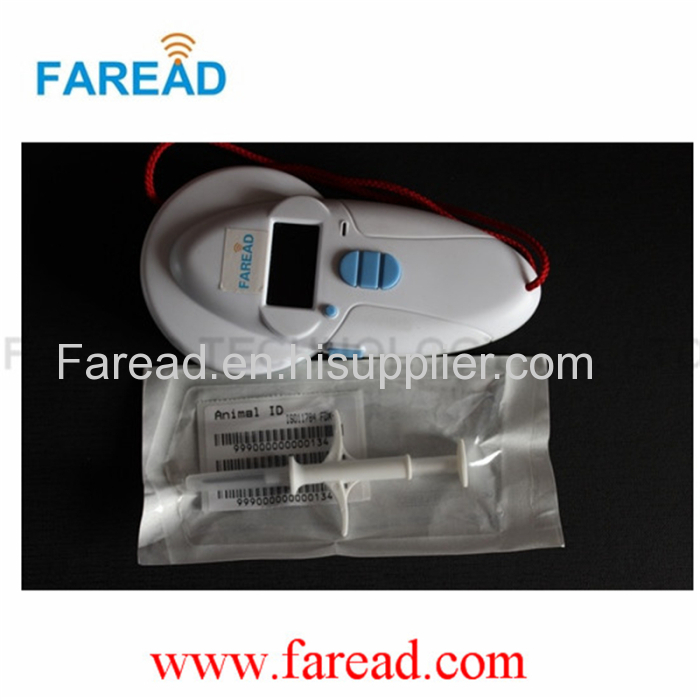 Application:
Our company: