Description of PCH Ring Hammer Crusher
The hammer crusher also named hammer mill, it crushes by the collisions between high-speed hammer and materials, has features of simple structure, high reduction ration, high efficiency, etc. The PC was developed for both dry and wet crushing of brittle, medium-hard materials for the mining, cement, coal, metallurgic, construction material, road building, and petroleum & chemical industries.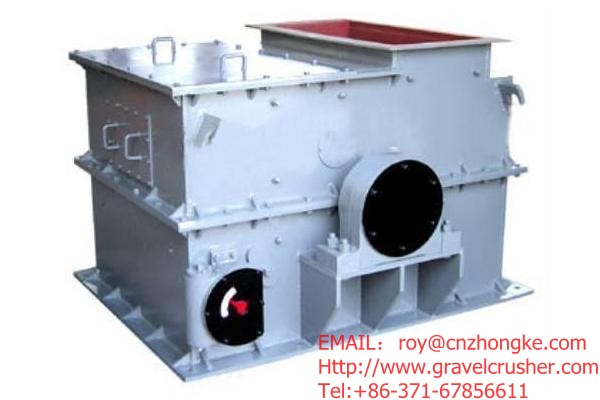 Application of PCH Ring Hammer Crusher
PCH series ring hammer crusher is a machine which is utilized to crush the brittle materials, like coal, coal gangue, coke, slag, red sandstone, shale, loose limestone, etc. The compressive strength of the material does not surpass 100MPa, and its moisture content does not surpass 15%. The discharge opening can be adjusted according to the customer's requirements.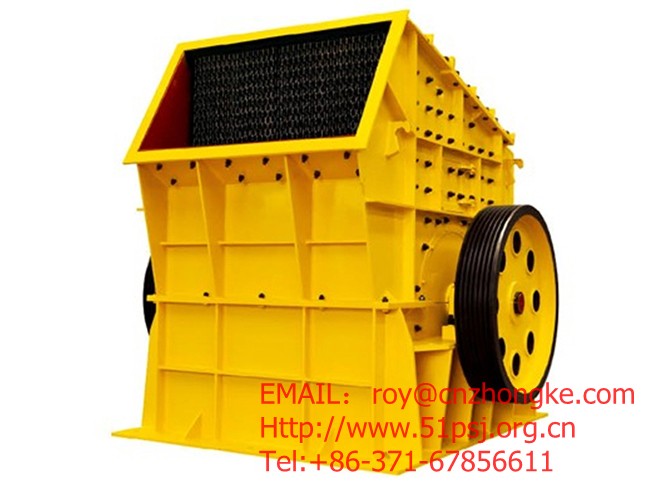 Working Principle of PCH Ring Hammer Crusher
PCH series ring hammer crusher is an impact rotor-type crusher with hammer ring. The materials are impacted and crushed by the high-speed rotating hammers after entering the chamber. The crushed materials get the impetus energy from the hammers, and then they will impact on the crushing plate. After the secondary crushing process, the materials fall on the sieve plate. Then the materials are crushed again after being sheared, extruded, and grinded, and then drop out. Unbroken matters enter the metal collector, which are cleaned periodically.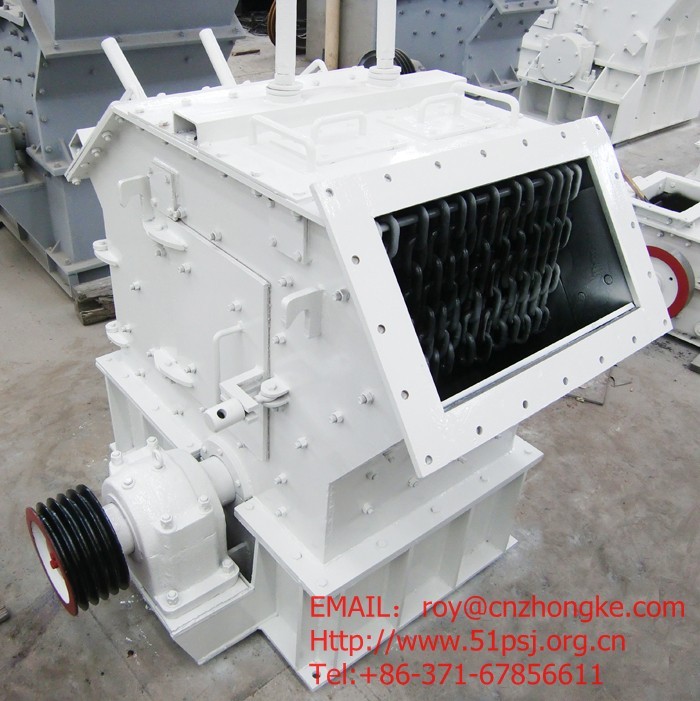 Technical parameters
model

Feed size

mm

Output size

mm

Capacity

t/h

Power

kw

Weight

kg

PC400x300

≤100

≤10

5-10

11

800

PC600X400

≤120

≤15

10-25

18.5

1500

PC800X600

≤120

≤15

20-35

55

3100

PC1000X800

≤200

≤13

20-40

115

7900

PC1000X1000

≤200

≤15

30-80

132

8650

PC1300X1200

≤250

≤19

80-200

240

13600
Contact Us
E-mail: roy@cnzhongke.com
Mob:+86-15903649888
Tel:+86-371-67856611
Http://www.51psj.org.cn
Http://www.gravelcrusher.com