Having been chromed firstly, then processed with fluorocarbon spray coating .Fluorine carbon coating has outstanding characteristics of corrosion resistance and weathering resistance ,resisting acid rain , salt fog and various kinds of air contaminants. Besides, it has good performance of thermal and cold endurance ,meanwhile , it not only can resist strong ultraviolet ray , but also keeping unfading and chalking with long life-time application .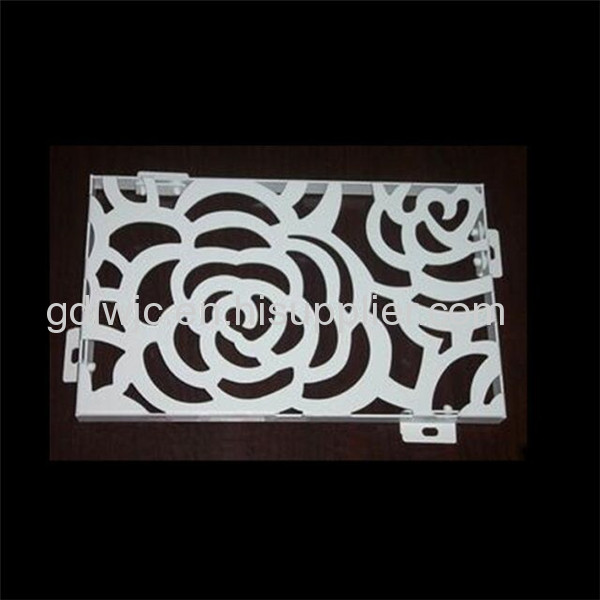 Feature :
Its structure of which is made up of front-plate, reinforced rib, and angle , which is processed by high-intensity aluminum alloy material. The front-plate can be directly bent and stamped to the shape of angle , meanwhile , it is to be made by riveting on the front-plate flanging. The reinforced rib is joined by electrical welding bolt at the back of plate, so as to form the whole structure .Therefore , greatly reinforces the characters of intensity and strengthen , guaranteeing evenness and shock resistance ability.
Scope of application:
Building walls , outdoor decoration ,advertising signs, equipment enclosures ,pedestrian bridges, underground , sea tools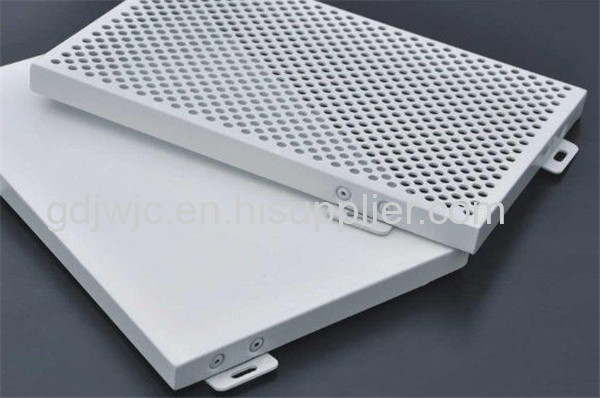 The surface :
The color number of our factory ,RAL international standard color number and the color of the sample are available for the color of product surface.