Self-closing faucet water tap brass finishing, water faucet factory
1.Item no.: D-02K
2.Material: Brass body,press button
3.Function: cold water
4.Cartridge life: 500,000 times using
5. OEM chrome basin faucet for customers is available
6. All will be 3 years guaranteed
7.Cartridge material: Ceramic cartridge (KCG and Sedal cartridge are available)
8.Surface treatment: High Quality Chrome plated,other plating:antique copper, antique bronze, ORB, BN, etc.
9. our normal package can keep products clean and safe, Welcome any customized Packing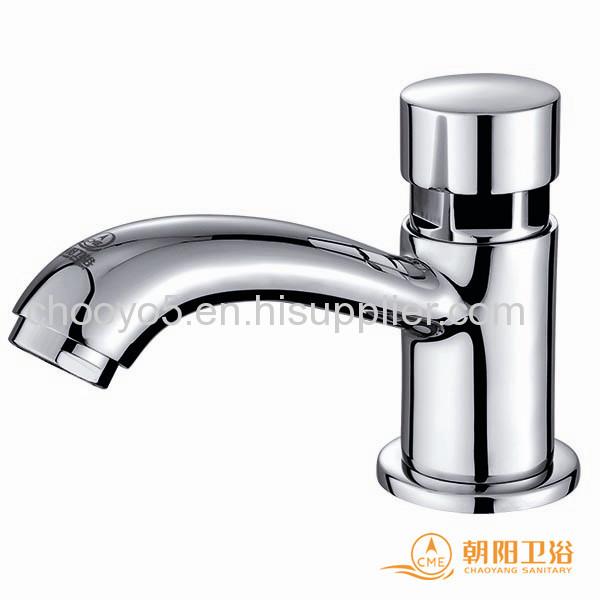 FAQ for chrome basin faucet
1, The installation should be thoroughly remove all impurities in pipelines. Valve core can be avoided damage, card materials so as not to leave blocking, clogging and leakage. Should also be cleaning the surface of building residue.
2, For any kind of faucet products are used in the switch without the use of excessive force, just gently screw can be fixed or toggle. Configuration screen on the outlet cover of the product should be washed to remove impurities removal was it used for a period of time . Equipped with a hose products should pay attention to the natural stretch hose keeping the state in order to avoid breakage.
3, Faucet surface should be kept in a clean soft cloth lightly wipe with a cleanser . Avoid using the wire group or scouring pad with harder particle,etc.. . In addition, can't strike and destroys the faucet surface protection layer with the hard thing.