Punch mold inserts supplier for high speed aluminium parts mould oem
Our Characteristics
1.with more than 8 years experience

2.with professional technical personnel

3.with import materials(from Japan.Germany.USA)can supply the material certification

4.Advanced equipment ( Sodick EDM and Mitsubishi mirror spark machines etc.)
5.Reasonalbe price, good quality and on-time delivery
Accuracy for Grinding:0.001mm
Accuracy for EDM :0.002mm
Angle clearance :R0.03mm
1)production mode : accroding to drawings and samples to process
2)material:high-speed steel, special material can customize. improt material: SKD11,SKH9,SKH51, SKH55
3)technique standard : according to national standard GM, JIS,DIN,AISI ect, and other national standard to making
4)technique advantage : grinding parts with precision less than 0.002, precise EDM parts with precision less than 0.005
5)utilization scope : precision punch mold, precision plastic mold, precision auto mold, precision medical mold, precision computer connector mold and other factory automation part etc. with many areas
6)production equipment : all machinery used from improt, with EDM ten sets. grinder 15 sets, wire-cutting, CNC, milling machinery.
7)product accuracy : diamension tolerance +-0.001mm, axiality within 0.002mm,roundness within 0.0015mm, surface roughness within Ra0.025, straightness within 0.002
8)packaging type : Paper of Box
9)cooperation customer : USA,UK,Germany,Mexico,Thailand,Indonesia,India, Japan, Southeast Asia .
Parts description:
Type:aluminium parts mould manufacturer : Yize Mould
supply capability : 1000PCS/DAY Yieldly : Dongguan China
usually packaging : Paper of Box terms of transport : express
Material origin:
Japan(SKD11.SKD61.SKH51.S45C)
USA(AISA.D2.H13.P20.M2)
Germany(DIN.2379.2363.2344.2347)
ASSAB(Rigor.Stavax.Impax.Elmax.ASP23)
Punch mold inserts supplier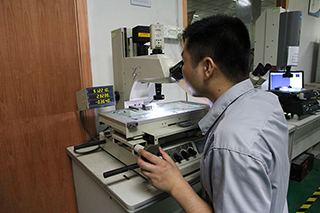 About company
Yize mainly engages in punch mold inserts supplier of precision computer connector mould parts and precision automobile connector mould parts as well as manufacture of precision satmping mould parts and components,aluminium parts mould,various non-standard core pins ejector pins, JST mold inserts , mechanical components, Precision Car Connector Accessory and gauges
Dongguan Yize Mould Co.,Ltd.is a professional precision mould component manufacturer in China. Welcome to inquire
yizesiyue11 recommend you aluminium parts mould
Contact Yize Mould
Dongguan YIZE MOULD Co.,LTD
Address: Hexing Road No.122, South Shatou District, Chang'an Town, Dongguan City, Guangdong Province
Punch mold inserts supplier TEL: 0769-81888 522
Punch mold inserts supplier FAX: 0769-81888 548
Website: www.moldpart-manufacturer.com