Censtar is a fuel dispenser suppliers established in 1992, located in Zhengzhou City, Henan province, central China.
758 employees and possesses 80000M2 land, with a fixed asset of 800 million RMB. censtar
Annual production Capacity reaches 100,000 nozzles of Fuel Dispenser.
Main products as Fuel dispensers, Automatic Tank Gauge System, Petrol station management system and Petrol stations IC card management system etc.
It is the first and sole dispenser pumps suppliers company that reaches annual output and sales more than 100,000 nozzles of Fuel Dispenser. Its production capacity ranks No. 1 in China and third in the world.
For 17 consecutive years, Censtar keep the No. 1 position of output and sales of fuel dispenser suppliers in China.
Censtar is a dispenser pumps suppliers focus on ensuring quality of care to our clients by placing their needs at the forefront of what we do.
Our Mission is a best diesel pump manufacturers to provide complete Equipment Solutions to Retail Petroleum Industry.censtar
Service and quality is what we sell, peace of mind is what you buy.
we are seeking global co-operation agents for our products.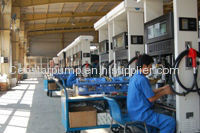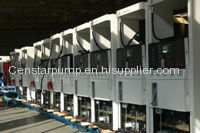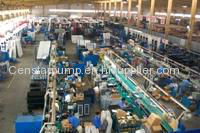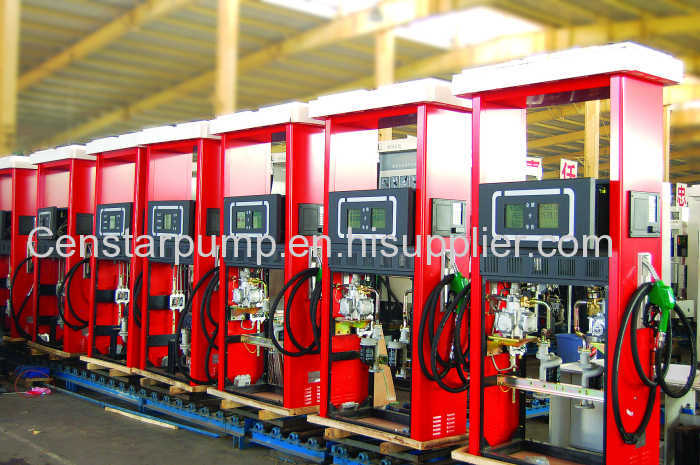 Censtar Automatic tank level gauging is used to gauge oil level, water level, temperature and volume of oil product in tank. Censtar tank level controller is accurate, stable and long working life.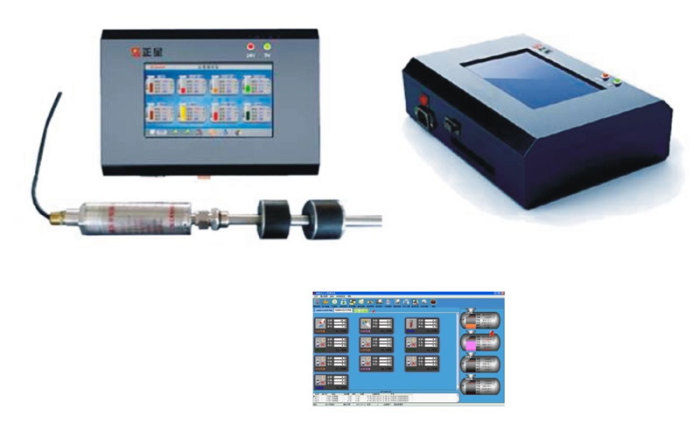 *Maximum 8 probes for linkage, display 8 tank's information at the same time:
*Alarm and cancel alarm: oil level alarm, water level alarm, temperature alarm and static tubing leak alarm:
*Calculate present tank stock according to the oil level, water level and tank table. Display liquid
total volume, oil volume and water volume at real time.
*Automatically shut off submersible pump at low oil level
*GSM module: send short messages including stock and alarm information to manager's mobile phone, manager get information timely and efficient.
*Timing function: automatically timing by ATG controller and back-stage management system
*Support extending function of receipt printer and printing system information
*Multilevel password protection function can make the settled system data sate
*Support stock management software and supply protocol ports to support the third gas station retail management system
*Provide function of alarm for sensor communications blackout
*Power Supply:
Input Voltage:220VAC±15%
Rated working voltage:24VDC
*Working Condition:
Working temperature:-25℃~55℃
Relative humidity: -25℃~55℃
*Interface
Display on the big multicolor LCD
Input with touch-screen LCD
Net size: 26.4*18.7*190px
*I/OPort
| | | | |
| --- | --- | --- | --- |
| Name | Mode | Number | Remark |
| COM1 | RS-232 | 1 | Connect to PC |
| COM2 | RS-232 | 1 | Connect to receipt printer |
| Loop1-8 | RS-485 | 8 | Connect to probe |
Features
Tank level controller gauge oil level,water level,temperature,and autiomatic calculate inventory volume,real time graphic data display
This mechanical fuel level gauge, equipped with stable electrical components and accurate flow meter, ensure good performance, accuracy, and easy to be operated and maintained.
Set alarm according to user's requirement
Tank level gauging print automatically replenishment,delivery and inventory report as well as daily transaction report when staff change shift
Tank replenishment chart
Tank NO
Product
Shift NO



Staut time of replensihmen
End time of replenishment
Time




Oil level




Inventory volume




Water level




Oil temperature




Replenishment volume

| | | |
| --- | --- | --- |
| Replenishment gross weight | litre | Kgs |
| Replenishment net weight | litre | Kgs |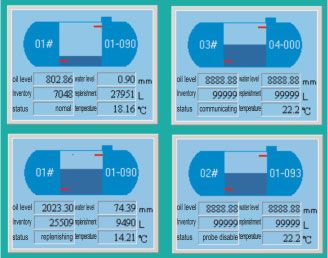 Production line
Feature:
1. Be capable of connecting with central computer in gas station.
2. Conveniently combining and extending function.
3. To update IC card fuel dispenser is optional.
4. Electronic calibration.
5. Stop fueling by integer sale.
6. Leaves the communication ports, so it can communicate with the gas station management system.
7. Voice and printer(optional).
8. Can set decimal point for the display, so can be used in many countries with different currency rate.