2" x 15000 psi swivel joint pipe fitting
Chiksan swivel joint pipe fitting
Introduction of Wellhead Swivel Joint API
Our swivel joints, with integral ball bearing, are manufactured on the basis of technologies from FMC, USA.
We can supply long and short radius swivel joints. Long radius swivel joints can minimizefluid shock, and
has better performance of resistance for scouring and erosion. We also need to use short radius swivel
joints for low pressure operation due to limited installation space.
The Chicksan Swivel Joint Pipe Fitting is made of quality steel by foring and fine machining,featuring excellent
mechanical property,sealing property

Specification of the Chicksan Swivel Joint pipe fitting

| | | | | | | |
| --- | --- | --- | --- | --- | --- | --- |
| Nominal Diameter(in) | Connection Type | Pressure(psi) | Standard Length(mm) A | Standard Length(mm) B | Standard Length(mm) C | Weigth(Kg) |
| 1" | Inner Thread | 10000 | 181 | 189 | 181 | 10.9 |
| 1" | 1502(M*F) | 15000 | 213 | 188 | 213 | 12.1 |
| 1" | 1502(M*F) | 15000 | 213 | 188 | 213 | 12.1 |
| 1.5" | Inner Thread | 10000 | 202 | 238 | 202 | 11.8 |
| 1.5" | 1502(M*F) | 15000 | 257 | 238 | 257 | 20 |
| 1.5" | 1502(M*F) | 15000 | 257 | 238 | 257 | 23.5 |
| 2" | Inner Thread | 10000 | 229 | 272 | 229 | 20.5 |
| 2" | 1502(M*F) | 15000 | 277 | 272 | 277 | 27.7 |
| 2" | 1502(M*F) | 15000 | 277 | 272 | 277 | 31.8 |
| 2" | 1502(F*F) | 15000 | 224 | 272 | 277 | 22.7 |
| 2" | 2002(M*F) | 20000 | 277 | 275 | 315 | 35.2 |
| 2" | 2002(M*M) | 20000 | 318 | 277 | 318 | 39.2 |
| 3" | Inner Thread | 15000 | 327 | 417 | 327 | 46.4 |
| 3" | 1502(M*F) | 15000 | 368 | 417 | 366 | 58.7 |
| 3" | 1502(M*F) | 15000 | 366 | 417 | 366 | 64.8 |
| 3" | 2002(M*F) | 20000 | 518 | 538 | 518 | 164 |
| 4" | 1002(M*F) | 10000 | 409 | 460 | 411 | 89.8 |
| 4" | 1002(M*F) | 10000 | 404 | 460 | 411 | 95 |
| 4" | 1502(M*F) | 15000 | 518 | 538 | 518 | 154 |

acility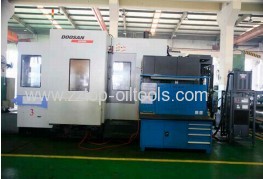 other wellhead equipment
Flange adapter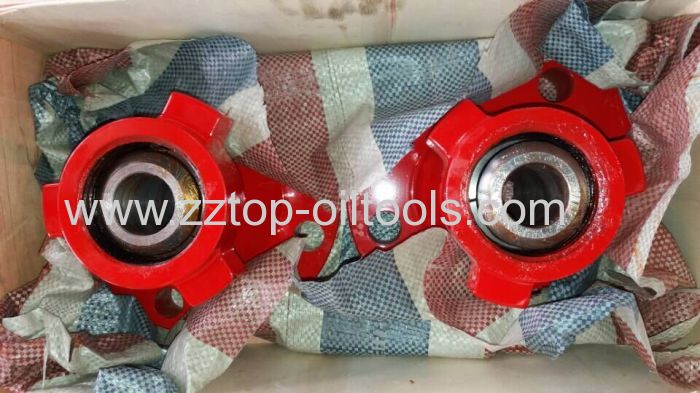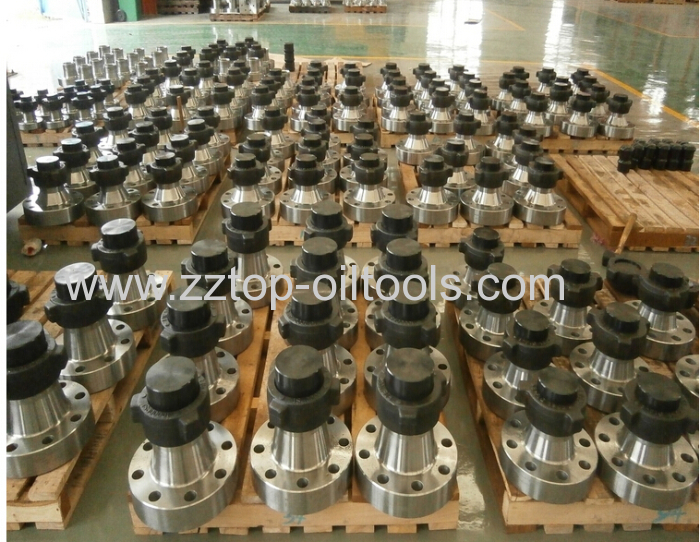 2" x 15000 psi swivel joint pipe fitting
Chiksan swivel joint pipe fitting