The 2nd generation of "i-smart" cooling system - KB01
Feature:
1. Original fast installation structure (Rubik's cube), only takes 8mins to change the water tank.
2. The structure that ECU combined with fan guard made the installation easier, and improved the ability of anti-jamming.
3. Original E-HOME mode (One-touch home mode) makes sure it's safe and worry free the whole way even if the ATS is out of control.
4. Original PID temperature control strategy, the speed was controlled by fans and can be adjusted by different environment automatically.
5. Brand new upgraded IDC induction fan, brushless quality with brush price.
6. Dust removal function can reduce the fan running load, and ensure the cooling efficiency of system.
The 2nd generation of "i-smart" cooling system - KB01
Product parameters:
The water tank cooling power: 170-210 KW
The Intercooler cooling power: 45-60 KW
The maximum operating temperature: 105℃
The minimum operating temperature: -40℃
The input voltage: 26 ± 2V
The input current: 120A
The protection grade for electrical components : IP65
The fan type: brushless fan
The fan quantity: 6-7
The matched models: 12m 340PS natural gas engine
≤ 420PS diesel engine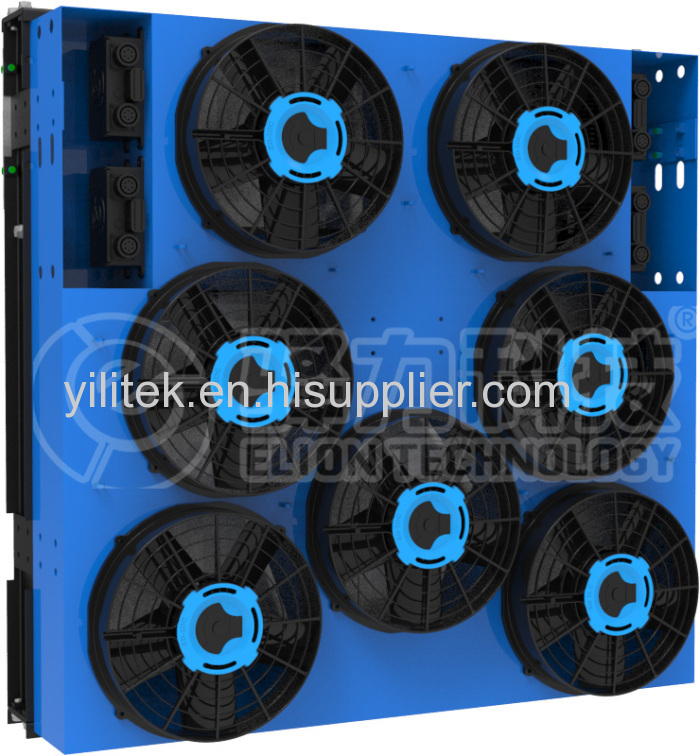 Customer Case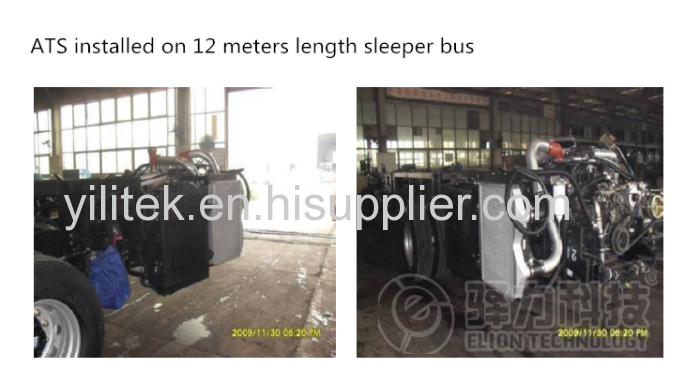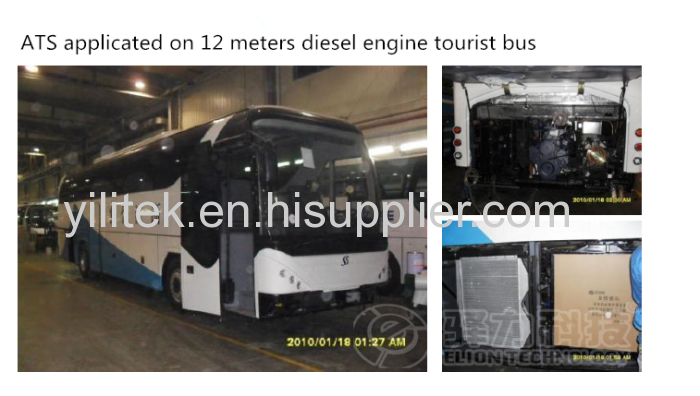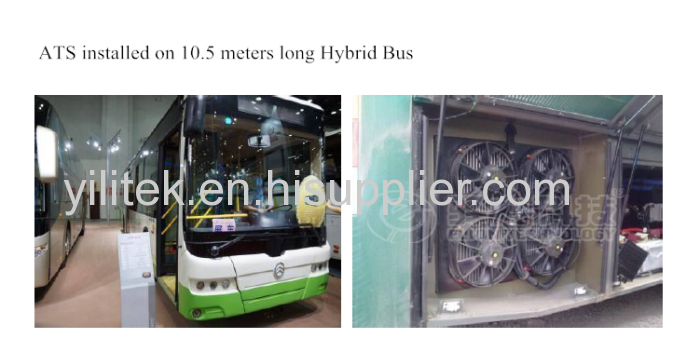 Our Company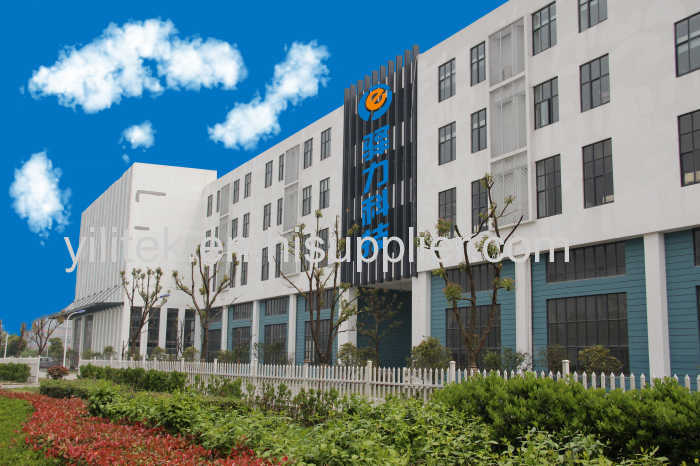 The leading supplier of Bus Engine Cooling Products

Elion Tech. designs, manufactures, and supplies fuel-efficient engine cooling products to commercial vehicle and specialist vehicle industries worldwide. We are responsible for the sales, installation and servicing of ATS engine cooling systems to the bus and coach industry throughout the world. Formed in 2008, a proud China manufacturer, Elion Tech. works in partnership with our customers to develop innovative ways for them to improve vehicle performance and reliability.
Factory Show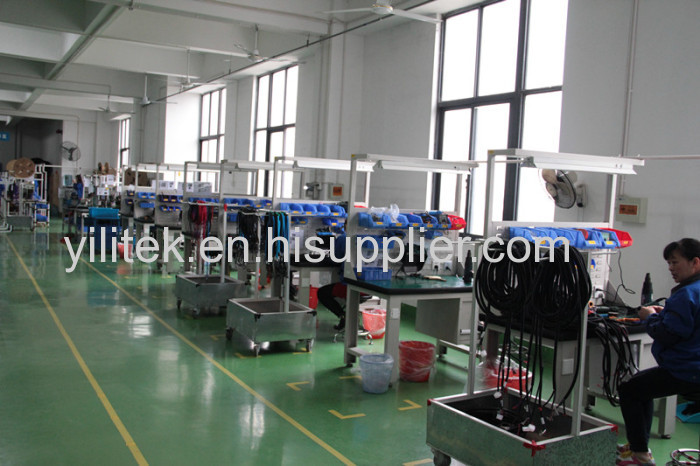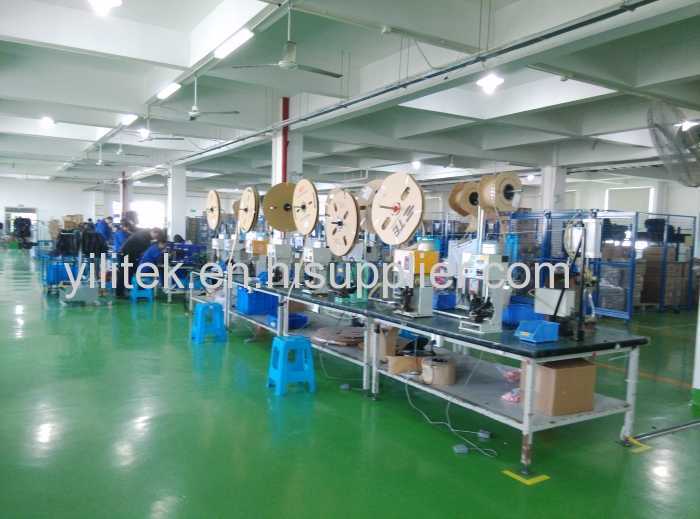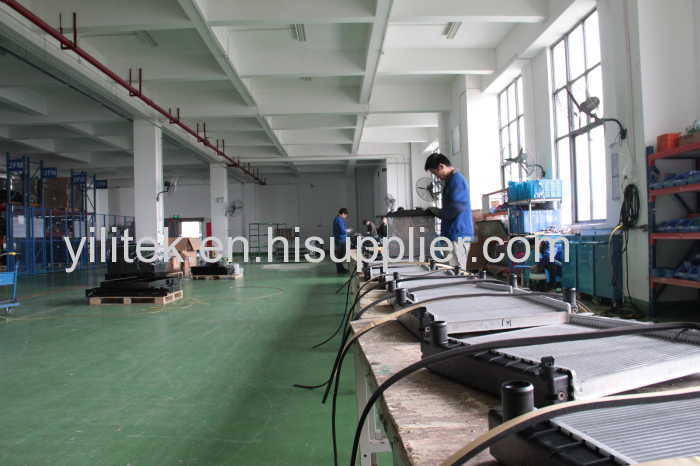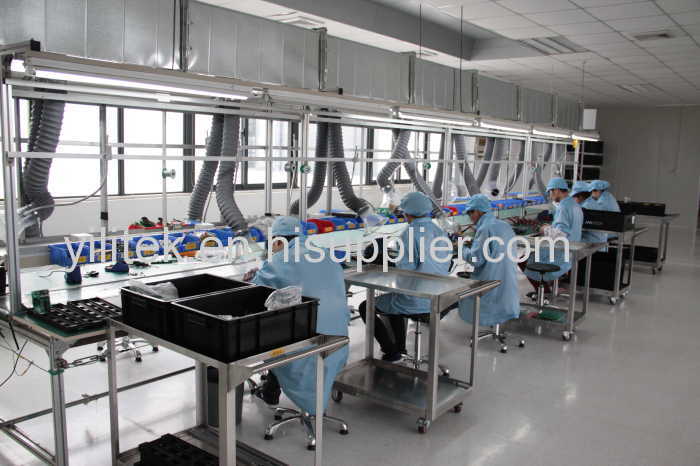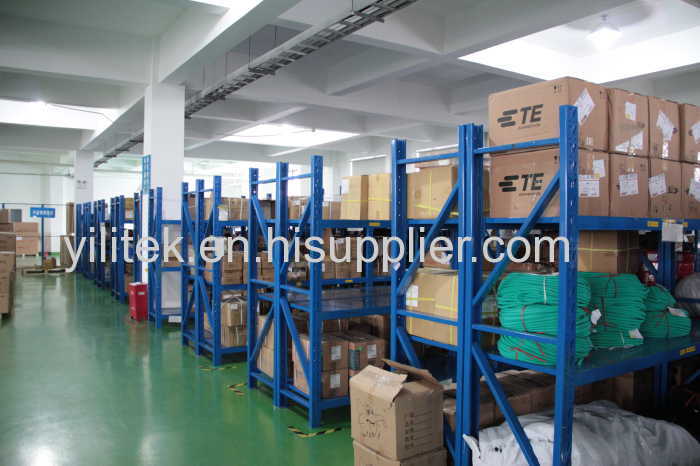 Packing & Delivery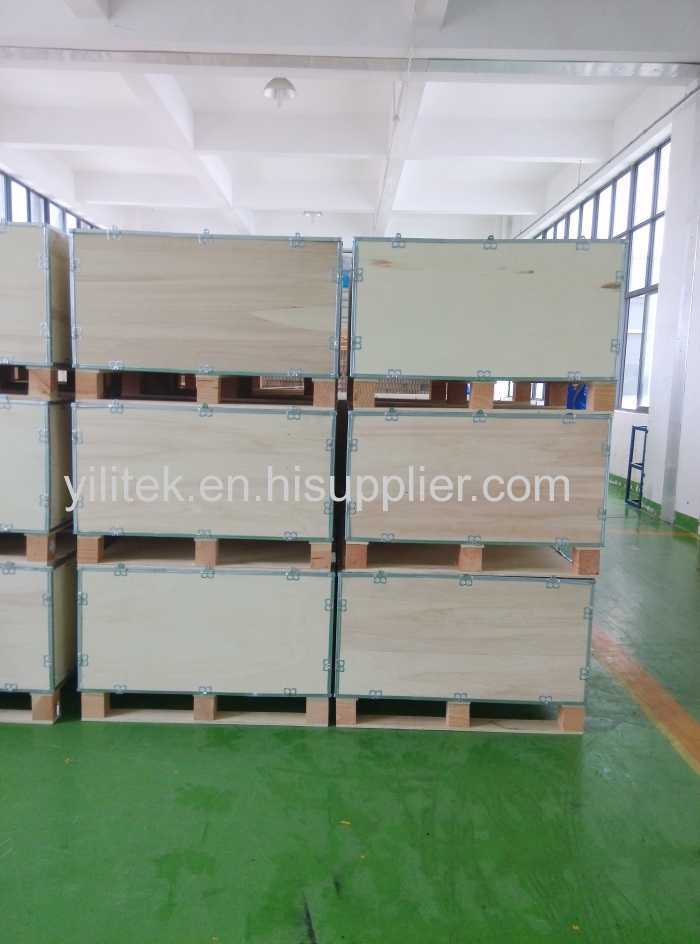 Test-flow management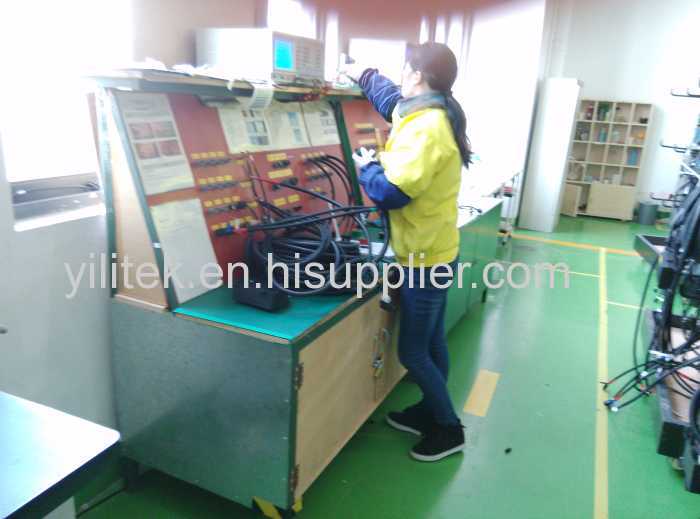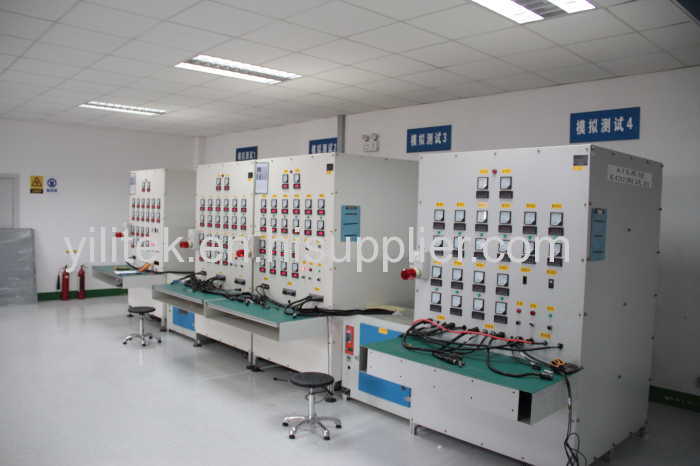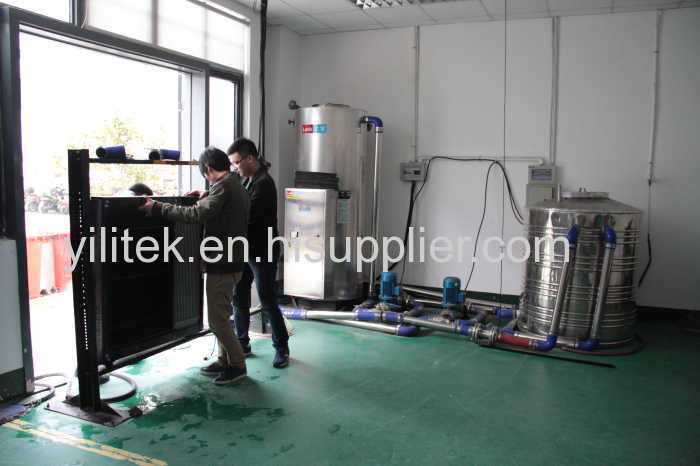 Our Service
1.Cooling system maintenance.
2.Cooling system overhaul.
3.ATS engine cooling system service.
4.ATS engine cooling system retrofit.
5.Aftersales technical training.
5. Customer made and OEM service all can be provided.
6. Sample order is welcome.
7. Timely response to your inquiry and any questions.
8. Worryfree aftersales service.