hexagonal wire netting/high quality hexagonal wire netting/high quality anping hexagonal mesh
Hexagonal chicken mesh wire netting
2.flate surface,elegent,practical.
3.ISO9001,CE
4.material:hot GL,pvc coated,galfan
Hexagonal Wire Netting is also known as Chicken Netting, or Hexagonal Wire. AF(china) wire mesh factory produces hexagonal wire mesh in three varieties: galvanized iron, PVC coated and stainless steel.
Wire Materials : Quality mild steel wire, stainless steel wire, etc.
Weaving Patterns: Straight twist, reverse twist, double twist.
Process : Galvanized after weaving or galvanized before weaving
Finish of Hexagonal Wire Netting: Electric galvanizing, hot-dip zinc plating, stainless steel or PVC coated.
General Use: Hexagonal wire mesh with its good corrosion resistance and oxidation resistance, serves well as protection and temperature keeping materials in the form of mesh container, stone cage, isolation wall, boiler cover or poultry fence in construction, petroleum, chemical, breeding, garden and food processing industries.
Galvanized hex. wire netting in normal twist (In 30M roll,width of 0.5M---2.0M)

Mesh

Wire Gauge (BWG)

Inch

mm

3/8"

10mm

27,26,25,24,23,22,21

1/2"

13mm

25,24,23,22,21,20

5/8"

16mm

27,26,25,24,23,22

3/4"

20mm

25,24,23,22,21,20,19

1"

25mm

25,24,23,22,21,20,19,18

1-1/4"

32mm

22,21,20,19,18

1-1/2"

40mm

22,21,20,19,18,17

2"

50mm

22,21,20,19,18,17,16,15,14

3"

75mm

21,20,19,18,17,16,15,14

4"

100mm

17,16,15,14
Galvanized hex. wire netting in reverse twist (In 30M roll,width of 0.5M---2.0M)

Mesh

Wire Gauge

Reinforcement

Inch

mm

BWG

Widths (ft)

Strand

1"

25mm

22,21,20,18

2'

1

1-1/4"

32mm

22,21,20,18

3'

2

1-1/2"

40mm

20,19,18

4'

3

2"

50mm

20,19,18

5'

4

3"

75mm

20,19,18

6'

5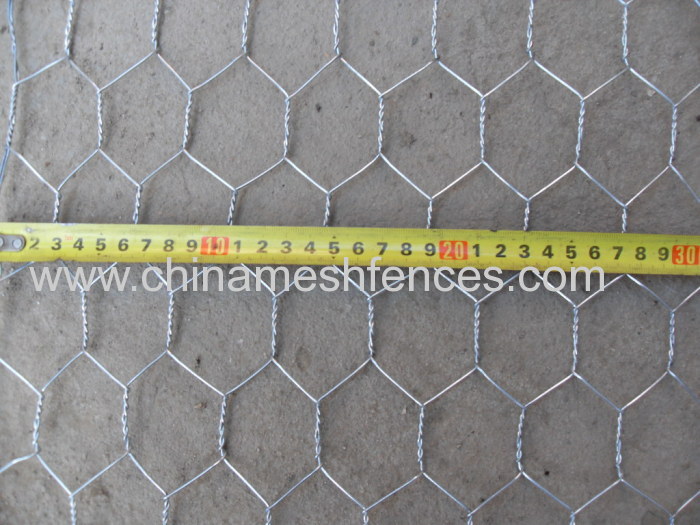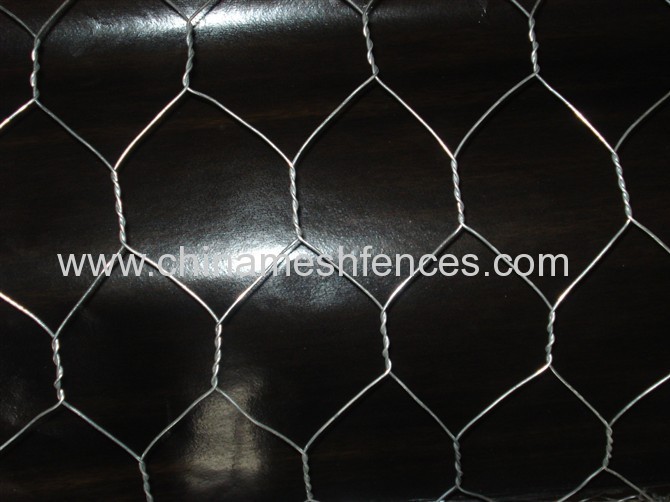 Packaging & Shipping
Packing:
1.in bulk
this packing method is not recommended to pack the products since it will waste lots of money and time. It also has advantage, the unit price will be a little cheaper than the one used pallets.
2. using pallets
the pallets are very popular in packing the fence products for it will get easier to load and unload the container, the pallets also can protect the fence.
Shipping:
The nearest port is Xingang in Tianjin city, so the FOB price is based on this port.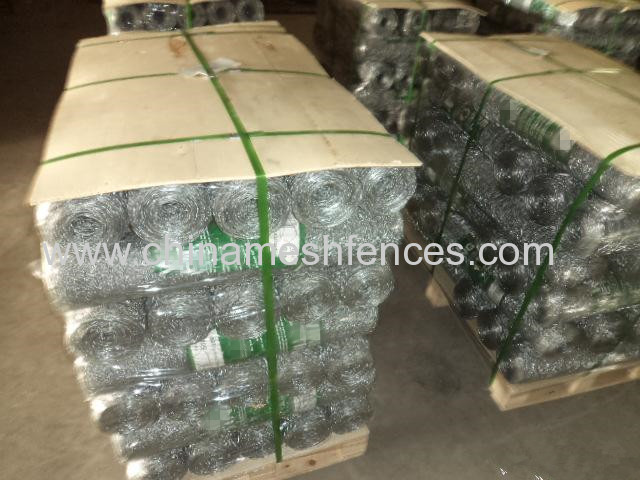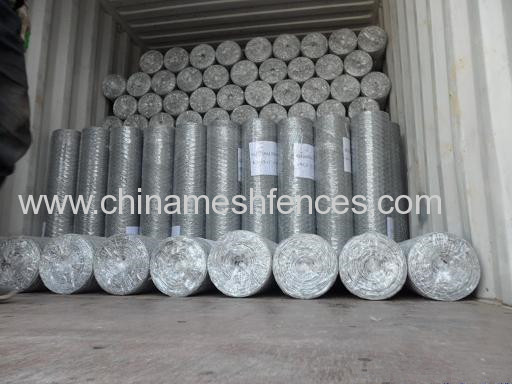 Company Information
Haotian Hardware Wire Mesh Products Co.,Ltd is specialized in the production of Temporary Fence series(swimming poll panel,temporary steel hoarding,fence clamp,fence feet,fence barce,etc) Crowd Control Barrier,Mesh Fence.Horse Panel,Dog Kennel,Gabions,Iron Decorative Mesh Fence with nice design,etc.

Our products are widely used for Commercial Grounds(corporation,hotel,supermarket),Private Grounds(countyyard,Villadom),Public Grounds(park,zoo,stations),Road and Transit(highway,railway,road,city transit). We have Professional wire mesh fence production line,including spoty welding machine,single spot welding machine,auto steel wire mesh welding & shaping machine,and punch machine for fence processing. Our fence products is corrosion-resistance,anti-aging property,acid and alkali resistance,no color fading,smooth and neat surface with comfortable touch,

Haotian export a large quantity of mesh fence to Australia,America,Russia,Poland,France,German and Denmakr,etc. We are ready to offer you Best Products in reasonable price all the time,waiting for hearing from you.
contact us
The prices of the raw material are always change, if you want to set orders, pls contact with me to update the price, thank you!
We sincerely hope to cooperate with you!