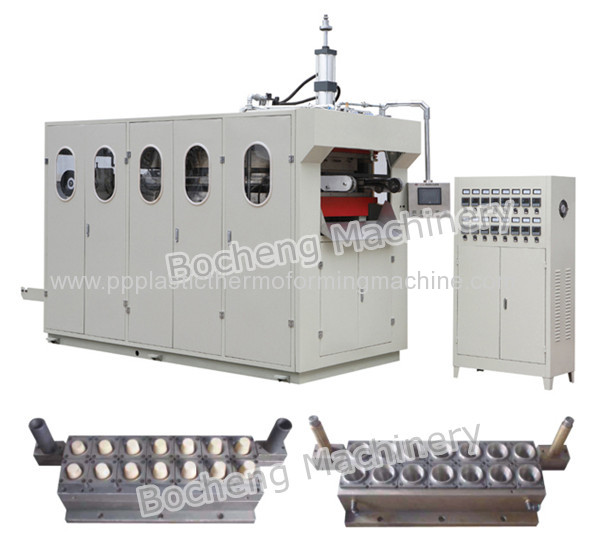 Automatic plastic cup thermoforming Machine Can produce various kind of disposable plastic cup, plastic containers of cooling drinks, sour milk, ice-cream, fast food, or instant noodle, as well as different kinds of merchandise packages of medicine, toy, journal. textile and light industry, etc.

1. The machine is completely automatic, productive speed is fast. Different products can be produced with different molds.
2. It uses import famous brands of electric and pneumatic fittings, so the operation is stable, quality is reliable and life is long.
3. The design of the mold is advanced and special, heat the thermoplastic plastic flake board and put on the mold, pull the piston, give the pressure to the air, keep the flake board close to the inside of the mold to form, then, cut and automatically blow the product. The structure of the whole machine is compact, one mold has all the functions, like pressure giving, forming, cutting, cooling, and finished product blowing, so the process is short, quality of the finished product is high and matches with national sanitary standard.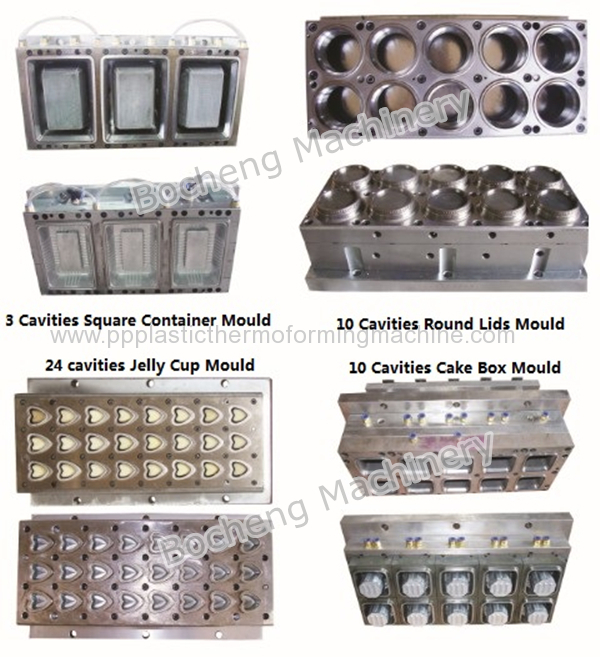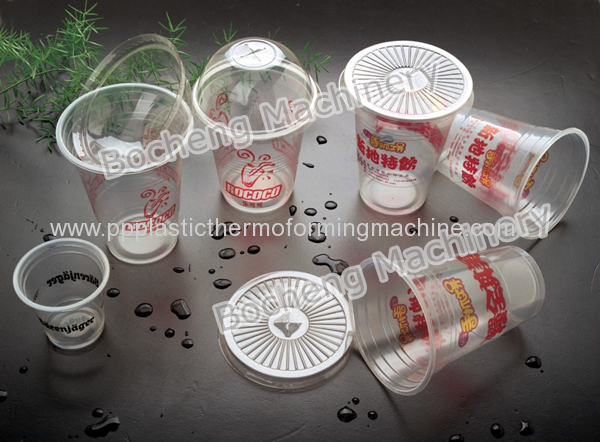 Technical Parameters:
| | |
| --- | --- |
| Sheet Materials | PP.PS.PET.PE.ABS |
| Sheet Width | 500-650mm |
| Sheet Thickness | 0.25-2.5mm |
| Max. Forming Area | 640x260mm |
| Max. Forming depth | more120mm |
| Forming Pressure | 0.5-0.8Mpa |
| Productivity | 10-35 cycles/min |
| Motor Power | 11Kw |
| Heading Power | 80Kw |
| Total Weight | 4ton |
| Water Temperature | >30℃ |
| Overall Dimensions | 3300x1500x2200 mm |
Auxiliary Machine:
Cooling Tower

Air Compressor

Plastic Cup Stacking Machine
Factory Engineer
Shipment Photos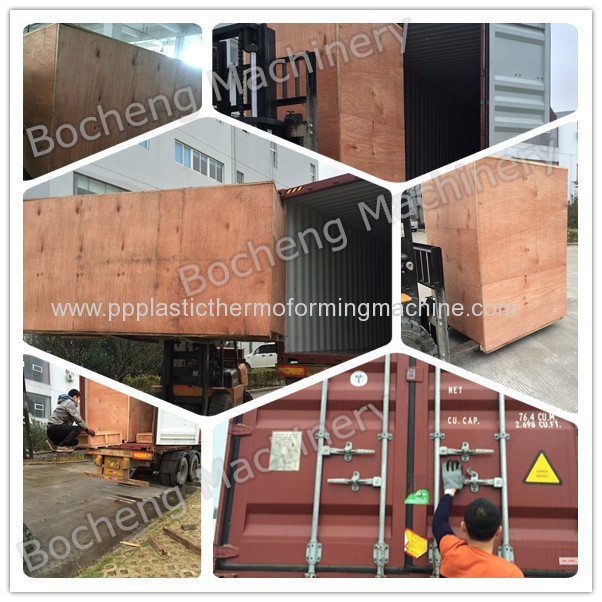 Certificate