Retractable Inspection Mirror with Pen Clip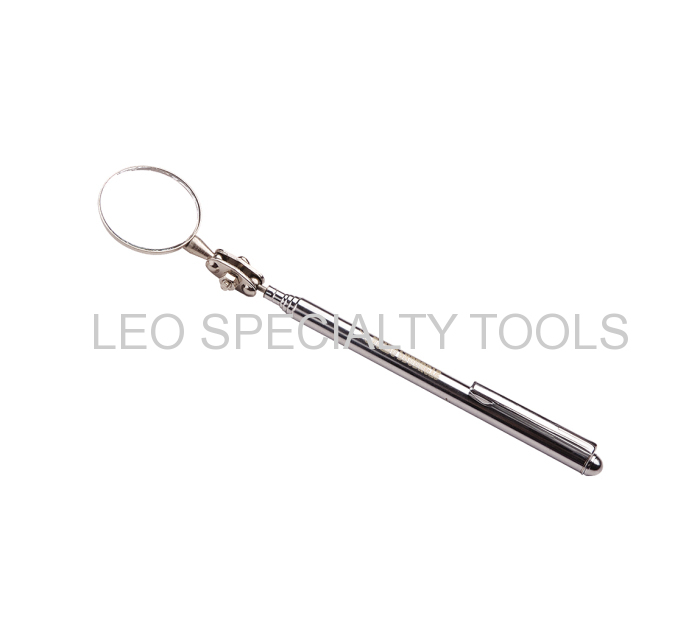 Description:
This inspection type mirror is not limited to only electronic use but can be used in various roles when trying to see into compact areas.
This tool also has a 360° rotating head to see in all areas, simple swivel design allows the user to determine what angle they want to see below applying the tool to the area.
Boasting its elongating feature, this tool can now reach further than it has done before, with its impressive 6-7/8 Inch to 19-3/4 Inch, you can extend to reach to the chosen area and retract back to the compact design.
Its slim and stylish pen design allows the user to keep this tool with them at all times; with its handy pen clip, this item will stay by your side for whenever you need its use.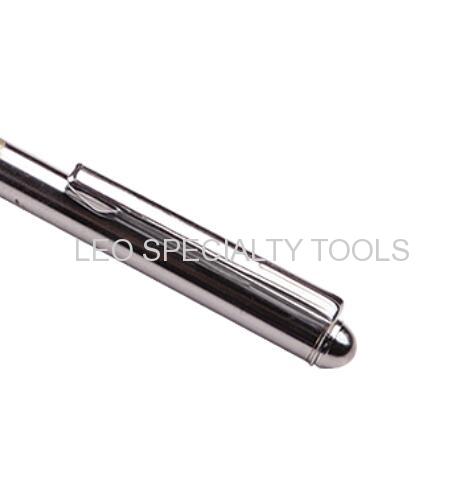 Features:

360°rotation for an all round view.
Extends to 19-3/4".
Designed with pocket clip.
The material is Brass tube.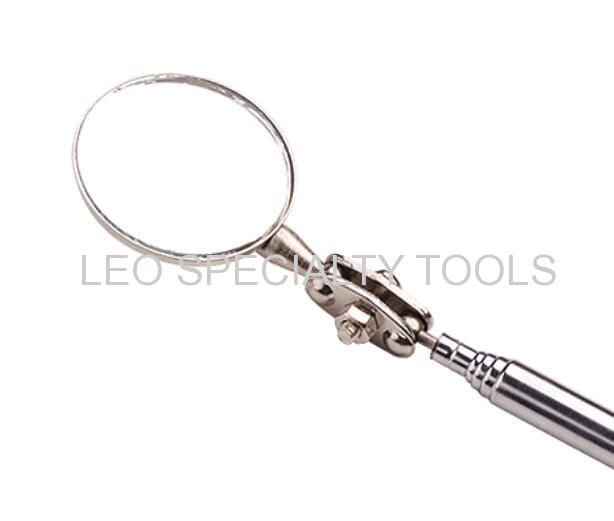 Dimensions:
Mirror: 1-1/4 inch (diameter)
Minimum length:6-7/8 inch
Maximum length: 19-3/4 inch