Aluminum heat preserve nail/insulation supporting pin manufacture
Details:
It is made of galvanized screw, nylon tube and round fixing sheet. It can be widely used for slab heating,enhence the wall of constriction, and for sound insulation.
Material: low carbon steel,galvanized iron wire,plastic,etc.
Surface Treatment: Galvanized.
Plastic material: PP,PE,PA.
Common Sizes:
8mm×62mm,8mm×82mm,8mm×102mm,8mm×122mm, 8mm×132mm,8mm×142mm.
Length:50-200mm or by your request
Features: Nylon Stud with thermal insulation cap,effectively reduce the thermal conductivity, more energy saving.Anchor's own unique design,can effectively increase the efficiency of construction.
Suitable substrates: concrete, lightweight concrete,bricks, etc.
Using: can be widely used for slab heating,enhence the wall of constriction,and for sound insulation.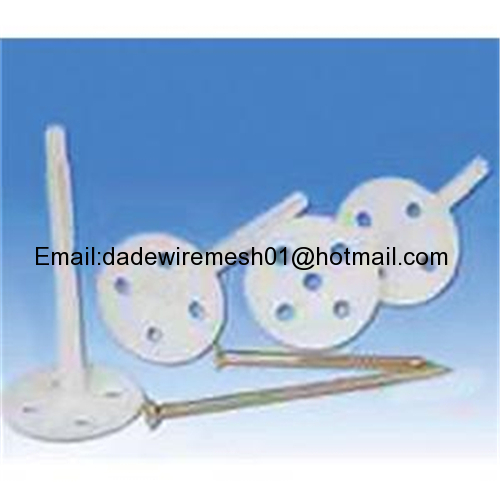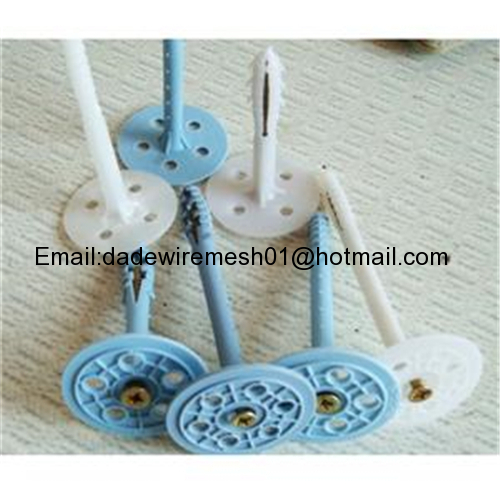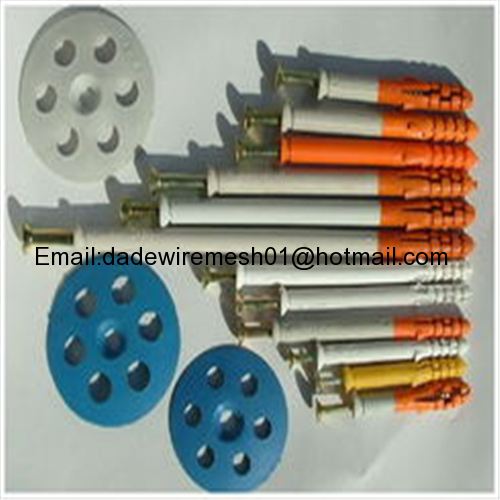 Specifications
model

bore diameter

tolerance

insulation material thickness

bore diameter

anchor eye depth

anchor eye inside diameter

8*60

8mm

8.05-8.20

100mm

8.05±10%

25mm

8*80

8mm

8.05-8.20

120mm

8.05±10%

35-40mm

8*100

8mm

8.05-8.20

140mm

8.05±10%

55-60mm

8*120

8mm

8.05-8.20

160mm

8.05±10%

85-80mm

8*140

8mm

8.05-8.20

180mm

8.05±10%

90-95mm
Description of heat preservation nail
Heat preservation nail ( Insulation plastic nail ) combined with increased efficiency of 2-5 times and reduce labor intensity, and shorten the construction period improve project quality,improve the aesthetics of the project,in particular the external wall insulation nail nails anchoring system for the external temperature of the insulation layer insulation nails effects especially obvious high compressive strength,and to prevent collision damage,low thermal conductivity,can reduce the wall thickness of the structure,size and stability,and the circumstances do not change the temperature deformation,surface coating to prevent cracking,the wall at the same time ,decorative formation on the surface, as well as the grass-roots cement coating.
Feature:
Sudden change in temperature resistance, anti-corrosion, heat-hardy; High-capacity,high pressure, good tensile properties; After loading is not easy deformation cast reduce vibration, noise absorption and sound insulation characteristics.Installation is simple and can Hammering do not need special installation tools.Galvanized screws good solution corrosion,durability.and low heat transfer performance nylon material,no cold winter bridge,efficient energy.
Technique: Heat preservation nails is made by largely automatic injection-molding machine to produce.
Application:
The heat preservation nail can be widely used in floor heating industry, power plants, petrochemical external wall insulation engineering, architectural wall reinforcement, noise, the construction industry, dill diameter 8 or 10. Available in different lengths fitting to the thickness of insulation board. We can make all kinds plug according to buyers demanding.
Heat preservation nail products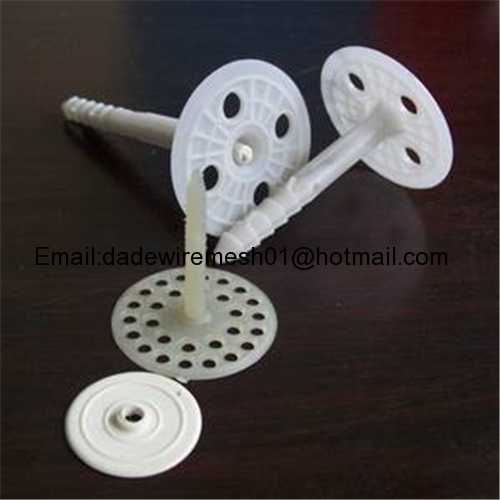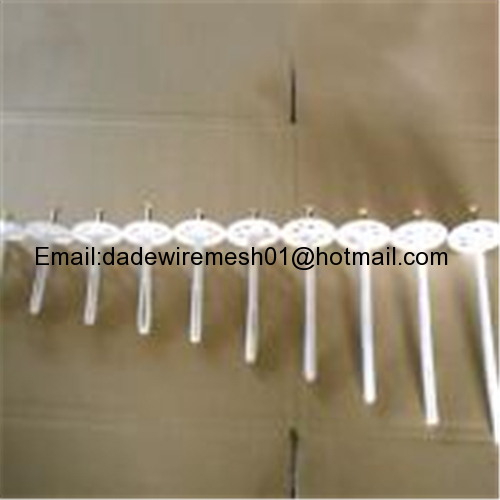 Recommended assembly method
1. Operation at ambient temperatures between 15 and 25℃
2. Work surfaces should be clean and dry,free of dust,grease,oil and any other loose matter
3. Remove the protective release paper taking care not to touch the adhesive
4. Place the hanger in the required position and press the base against the surface to be insulated
5. Insulation can be impaled immediately and firmly locked with fastening clips but maximum strength of adherence is achieved after 24 hours
Packaging:
Packaging Detail:small box/carton/pallet or bulk/carton/pallet or at the buyers requested
Delivery Detail:Within 7days after receipt of deposit