Specifications
heat preservation nail (ISO9001 )
material: steel,Alumunium
factory direct price
Plus A quality
5 years export experience
<STYLE type=text/css>.richtext [data-maya] { width: 750px; font-size:14px; }
Hot sales high quality heat preservation nail
Insulation Self Adhesive Pin / Stuck Up Pin / Sticker Pin / Self-Adhesive Hangers-Base with holes, Nail Max up to 120mm,the pin is Also available by special order in all stainless steel or copper or Aluminum
Self - locking washers are available in a variety of sizes, Shapes. and materials. For Insulated Sheet and panel nail up, it is easy and firm installation in construction application.
Insulation Self Adhesive Pin / Stuck Up Pin / Sticker Pin / Self-Adhesive Hangers
Code

Base Size

(mm)

Lock Panel

(mm)

PIN DIAMETER(mm)

Nail Length

(mm)

FS1

50*50

30

2,6

30

FS2

50*50

30

2,6

65

FS3

50*50

30

2.6

80

FS4

50*50

30

2.6

100

FS5

50*50

30

2.6

120
Recommended assembly method
1. Operation at ambient temperatures between 15 and 25° C
2. Work surfaces should be clean and dry, free of dust, grease, oil and any other loose matter
3. Remove the protective release paper taking care not to touch the adhesive
4. Place the hanger in the required position and press the base against the surface to be insulated
5. Insulation can be impaled immediately and firmly locked with fastening clips but maximum strength of adherence is achieved after 24 hours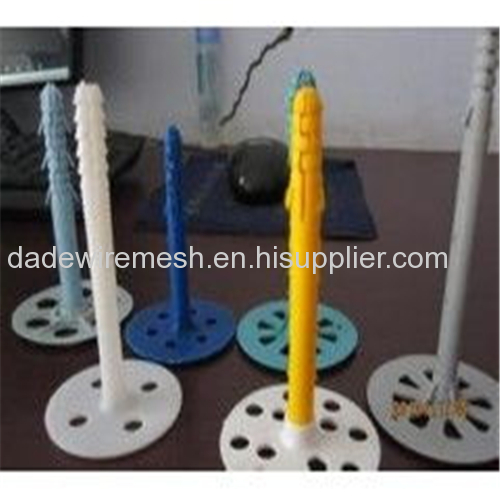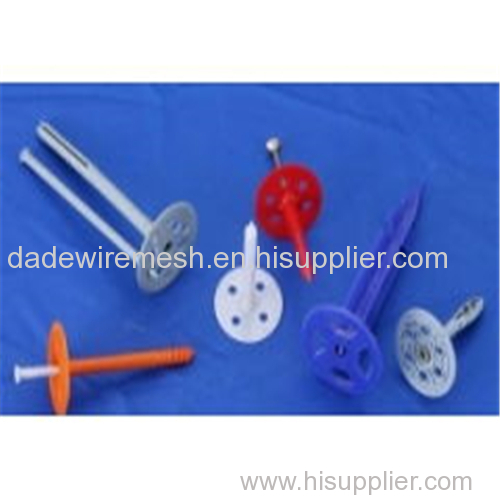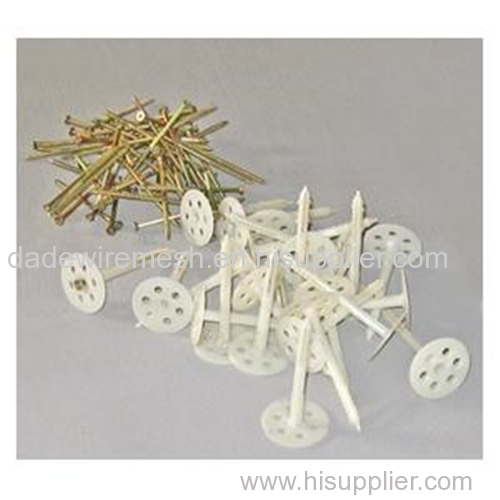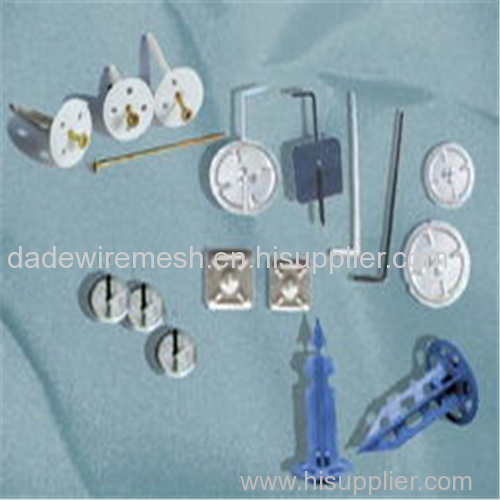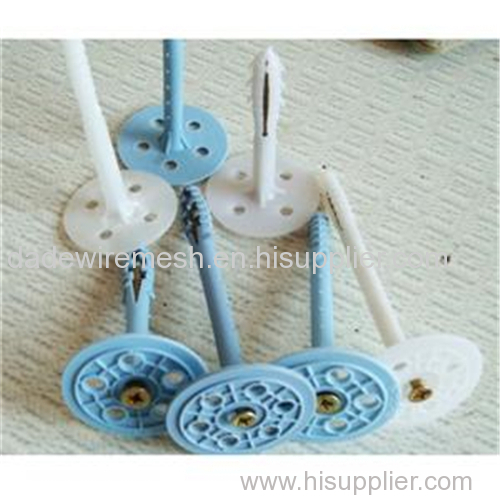 company introduce
Anping Dade wire mesh Co.,Ltd is a special manufacturer as well as a global supplier of wire mesh products, with its head office located in anping wire mesh industry zone,Hebei of China.
Dade wire mesh enjoying rich experience in wire mesh product and service,we can supply first class fiberglass mesh, heat preservation nail and angle bead ect.\
Dade wire mesh always paid great attention to R&D.Started since 1st Jan,2000,Dade has constantly developed the market, updated its equipment,
innovated on production technology and improved its quality control system with one purpose only and that is to provide satisfactory services for customers.
Our aim is to make choice wire mesh products at the most possible economic cost for the market.
wecome you!!!