Heat Preservation Nail
Product Details
1.Material: low carbon steel galvanized iron wire plastic,etc.
2.Brand Name:Dade
3.Colors: white or bule
4. Head Diameter: 50mm
5.Surface Treatment: galvanized
6.Package: woven bag
7.Min.Order: 50000 Set/Sets
8.Suitable substrates: concrete, lightweight concrete, bricks, etc.
9. market: worldwide
Application
Heat preservation nail main widely used in architectural decoration, wall BaoWenWu anchorage.It has anti-aging, temperature shock resistance, anti-corrosion, cold heat;High bearing capacity, high pressure, good tensile performance;After loading is not easy to deformation, moisture, vibration, and good thermal insulation, etc.The installation of the installation is simple, do not need special tools.Galvanized screw well solve the corrosion problems, good durability, and low heat transfer performance of nylon material, the winter is not cold bridge, high efficiency and energy saving.According to the wall material and anchorage exterior wall materials by different roughly divided into solid wall insulation nails, hollow brick is special heat preservation nail, wire mesh is special heat preservation nail and equipped mould.
Features
(1). Nylon Stud with thermal insulation cap, effectively reduce the thermal conductivity, more energy saving.
(2).Anchor's own unique design, can effectively increase the efficiency of constructions
Supply Capacity
(1).Production Capacity: 80000sets/day
(2).Packing: Packed into cartons linked with plastic paper.
(3).Delivery Date: Within 7 days after the payment confirmed.
Product Picture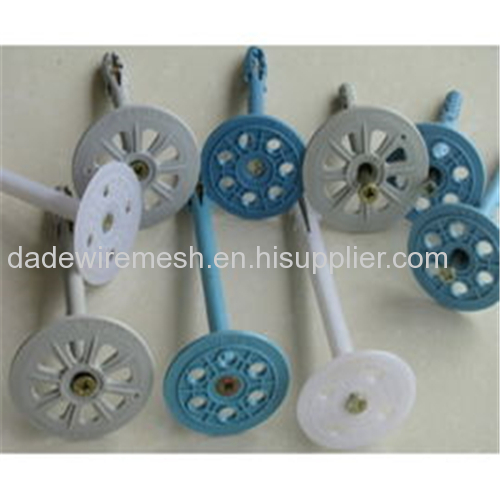 Product parameter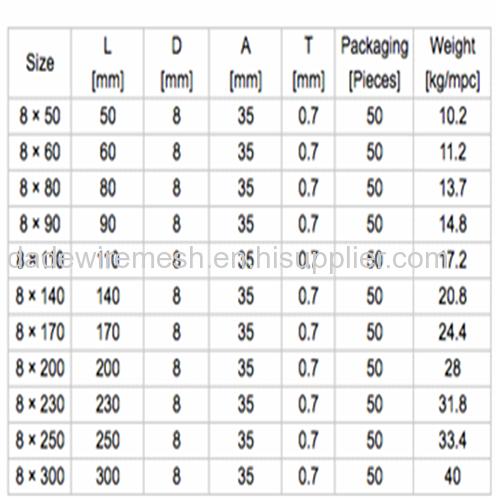 Company Information
Anping Dade wire mesh Co.,Ltd is a special manufacturer as well as a global supplier of wire mesh products, with its head office located in anping wire mesh industry zone,Hebei of China.
Dade wire mesh enjoying rich experience in wire mesh product and service,we can supply first class fiberglass mesh, heat preservation nail and angle bead ect.
Dade wire mesh always paid great attention to R&D.Started since 1st Jan,2000,Dade has constantly developed the market, updated its equipment, innovated on production technology and improved
its quality control system with one purpose only and that is to provide satisfactory services for customers. Our aim is to make choice wire mesh products at the most possible economic cost for the market.
Our Company Advantages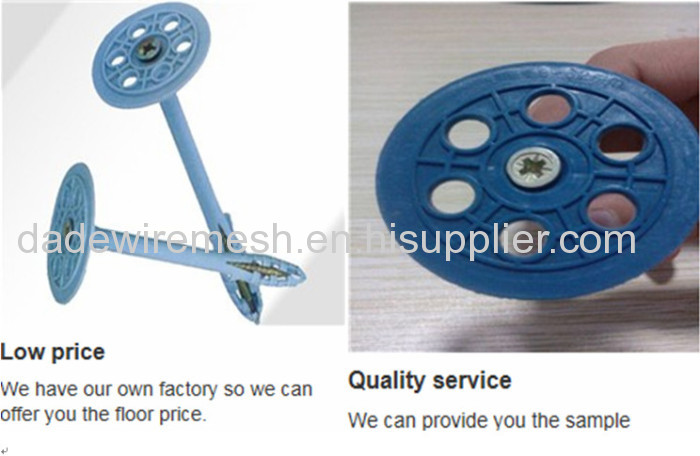 welcome!