Wall Angle Beads Galvanized Metal Corner Bead
Corner bead/Angle bead is a material that is used on the corners of walls in drywall construction to make the corners crisp and professional looking. In addition to making area look neater, it also reinforces the corners, making them less prone to denting and other types of damage. Most hardware stores carry it, and there are several different styles available for people to choose from,depending on the design of the structure and one's personal preferences.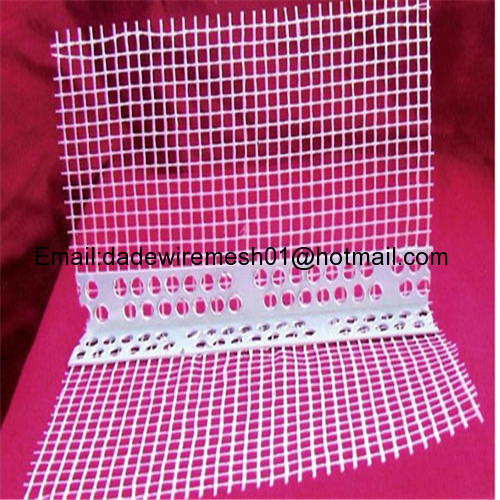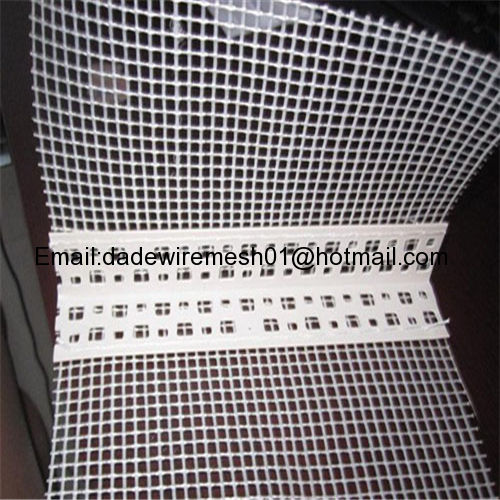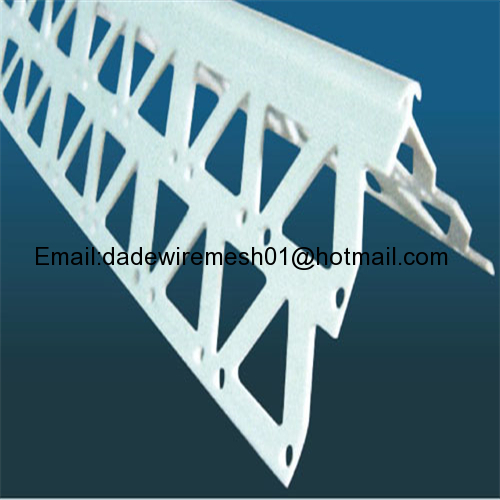 Product Specification
Mesh Size:2.5×2.5mm,3×3mm,4×4mm,4×5mm,5×5mm,6×6mm,8×8mm,9×9mm,10×10mm and so on.
Weight:50-180gr/square meter
Color: white,yellow,blue,green
Thickness :0.2-0.5mm;
Material:Galvanized steel/stainless steel/Aluminum /PVC (also can provides corner bead with fiberglass mesh)
Wing size: normally 10mm65mm
Length: normally 0.9m3.0m
we can produce it as your detailed requirements
Material

Edge

Length

Weight

(Kg/m)

Pes/box

Boxes/pallet

Galvanized

steel

45mm

2.7mm

0.123

40

25

45mm

2.7mm

0.128

40

25

30.5mm

2.7mm

0.143

40

25

56mm

2.7mm

0.24

40

25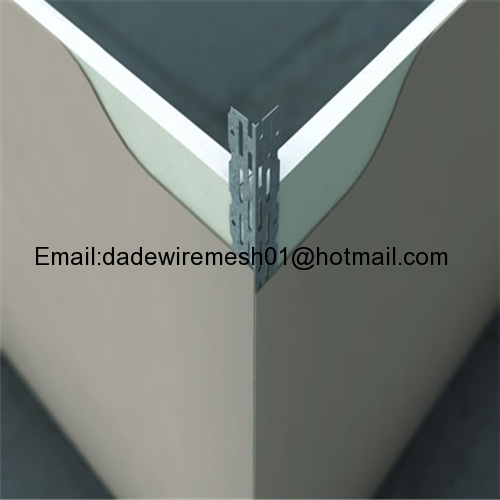 Corner Bead Features
1.Good chemical stability: Alkali-resistant, acid-resistant, waterproof, cement erosion-resistant, and other chemical corrosion resistant,and strong bonding with resin, soluble in styrene.
2. High strength,high modulus, light weight.
3. Good dimensional stability,stiffness,smooth,not easy to shrinkage deformation,good positioning
4. Good impact resistance. (Due to the high intensity and toughness)
5. Fire protection,thermal insulation,sound insulation,insulation
Corner Bead Application
1.Reinforced wall materials
2. Reinforced cement products
3. Used for Granite, mosaic, marble back mesh etc.
4. Waterproofing membrane cloth, asphalt roofing
5. Framework material for reinforced plastics, rubber products
6 .Fire board
7. Grinding wheel base fabric.
8. Road surface with geogrid
9. Construction caulking tape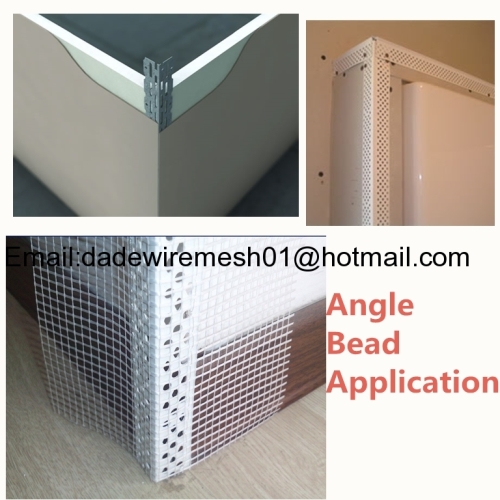 Production Line:
Packing and delivery of the corner bead :
Our usual package is :50 or 100 pieces / carton
We can also make the package according to the customers' requirement
We can delivery one 20' container (50000 pieces) within 7 days after receive the deposit .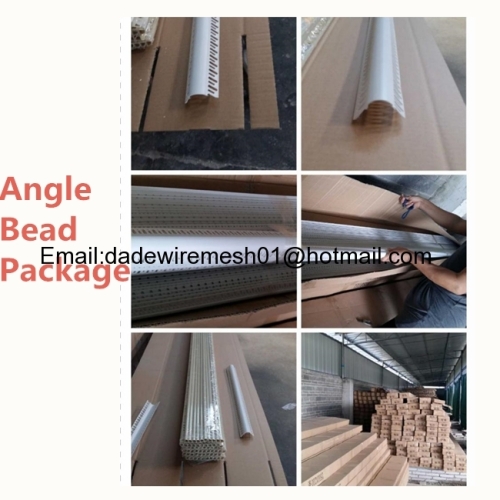 Contacts Us