Heavy Duty Truck Cooling System Radiator Leakage Diagnosis Tester Kit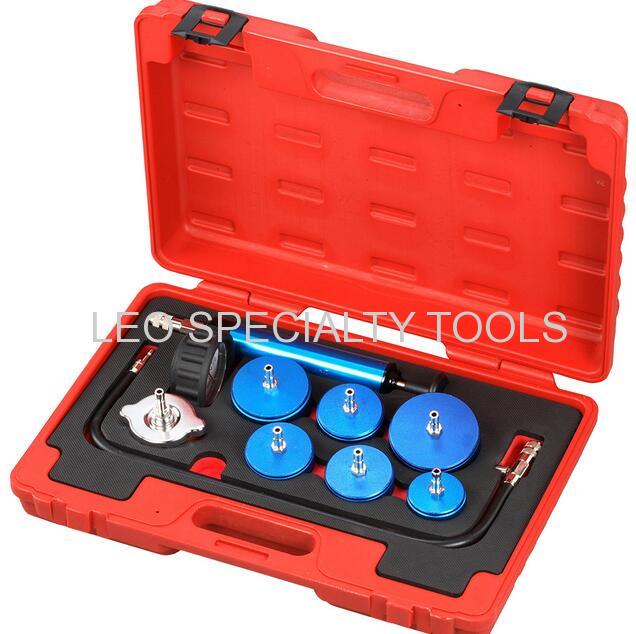 Description:
Designed particularly to test the radiator pressure for big trucks.
Includes seven adapters, covering a majority of truck brands: DAF, MAN, Mercedes-Benz, IVECO, Renault, Scania and Volvo.
Compatible with all radiator testing adapters.
Gauge range:35 psi
Packed in durable foam and a blow-molded carry case.
Choose a suitable adapter and screw it onto the radiator filler neck.
Connect the pressure tester to the adapter.
Pump pressure to the range between 10 and 15 psi.
Check if the gauge reading moves. If it does, there could be leaks in the cooling system.
Attention: Do not pump the pressure up to 35 psi.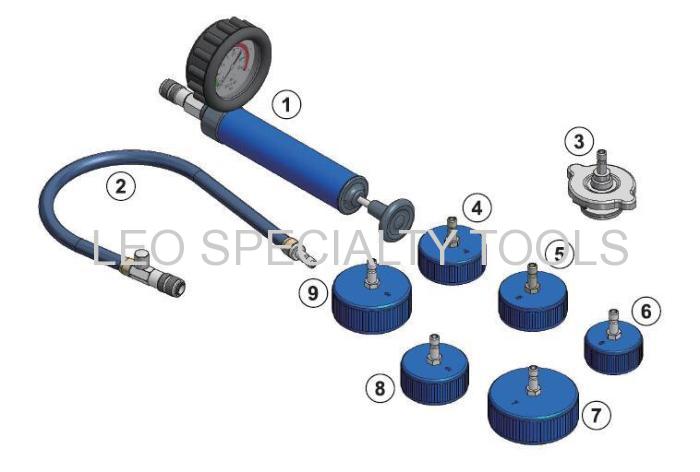 Contents:
| | |
| --- | --- |
| No. | Description |
| 1 | Pressure pump |
| 2 | Hose for pressure pump |
| 3 | test cap |
| 4 | Radiator adapter |
| 5 | Radiator adapter |
| 6 | Radiator adapter |
| 7 | Radiator adapter |
| 8 | Radiator adapter |
| 9 | Radiator adapter |