Magnetic Paintbrush Holder Integral Paint Can Opener Painters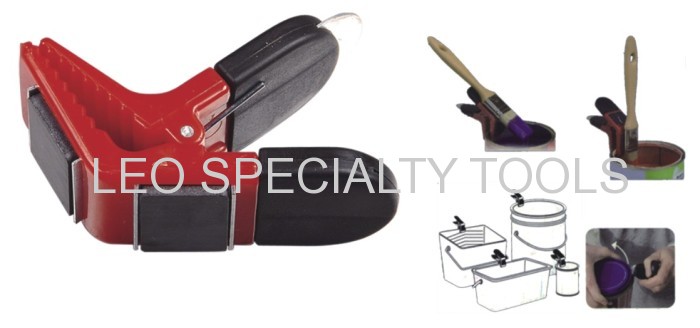 Description:
Ferromagnetic attraction.
Clips onto the side of a paint tin and uses its magnetic pads to attract a brush's ferrule.
letting paint drips fall back into the paint can.
Designed with can openner at the tail.
Ideal for DIY and painting.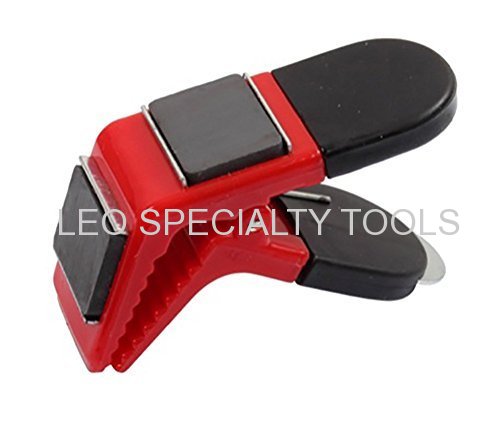 Features:
Keep brushes out of the paint can,and away from possible spills and dribbles.
Includes a built-in paint can opener.
Useful to clamp tarps and drop cloths in to place.