Optical Lens Coating Machine Multi Layer Optical Vacuum Coating Machine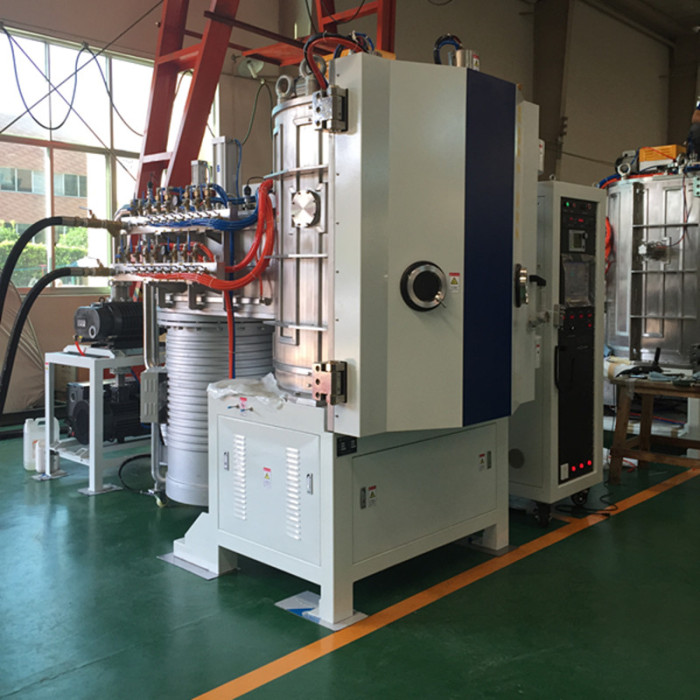 Optical Lens Coating Machine Brief Introduction:
1.Chamber structure:cabinet vertical front opening door. Vacuum chamber size:φ1320mm×H1500mm
2.No-load limit vacuum:3×10-4Pa.
3.Pumping time:to 4×10-3Pa ,time ≤12min(no-load);
4.Coating process temperature:Indoor temperature to 350℃ adjustable.
5.Electron gun: 2pcs 270 degree,E-beam gun, Power: 8 kw adjustable.
6. Crucible:2sets,one set crucible with 12holes(right),40CC/hole, crucible diameter:φ260mm ,annular crucible(left).
7.Resistance evaporation source: single power supply 5 kw,evaporation current 500 A.
8.Film thickness control instrument:American Inficon SQC-310 Quartz crystal single probe control system.
9.Vacuum system control:15 inches touch screen + PLC,Manu/Auto control ,which can realize continuous automatic coating.
10.Vacuum pumping system:Diffusion pump + Roots pump + Mechanical pump
11.Cryogenic system
Used for Coating :
Waterproof Membrane,AF Coating,Anti-reflection Coating
Reflective Coating,Optical Filter Coating,Infrared Cut-off Coating
Company introduction:
Chengdu Guotai Vacuum Equipment Co.,Ltd is a large vacuum coating equipment company ,which is collection of research & development ,production,marketing,and after-sales service of integrated.
We are focus on manufacturing Optical Vacuum Coating Equipment,Winding Vacuum Coating Equipment,Continuous Coating Production Line,Magnetron Sputtering Vacuum Coating Machine,Vacuum Electric,Vacuum Parts and Consumables etc.Machine produces film which widely used in electro-optical system and thin film instruments,such as digital cameras,digital video,binoculars,projector,energy control,optical communication,display technology,interferometer,satellite missiles,semiconductor laser,mems,information industry,laser production,various kinds of filter,lighting industry,sensors,architectural glass,automotive industry,decoration,glass lens,metal,resin,ceramic,etc.Good quality products and excellent after-sales service make company market share increasing by 35% per year.Except sale equipment ,we also undertake a variety of optical coating services.
We adhere to honesty,quality first as spiritual idea,innovation,dedication,harmony and win-win as principle,provide high quality products and excellent service to each customers.Chengdu Guotai Welcome your come.

Workshop show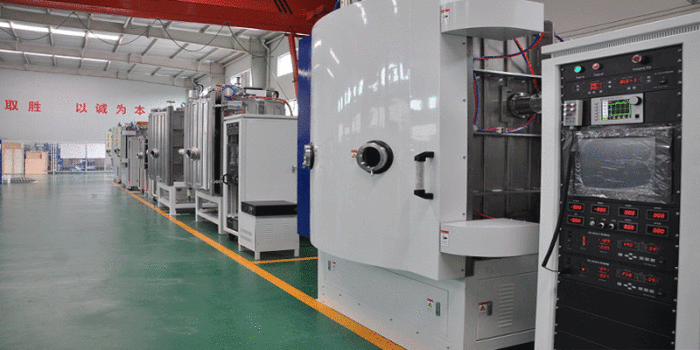 Our team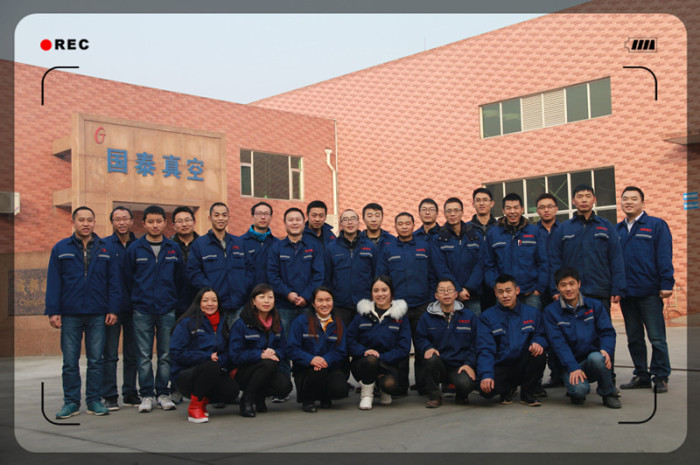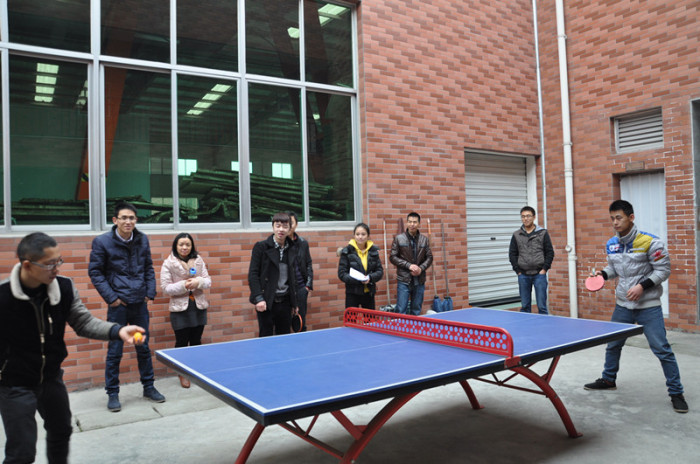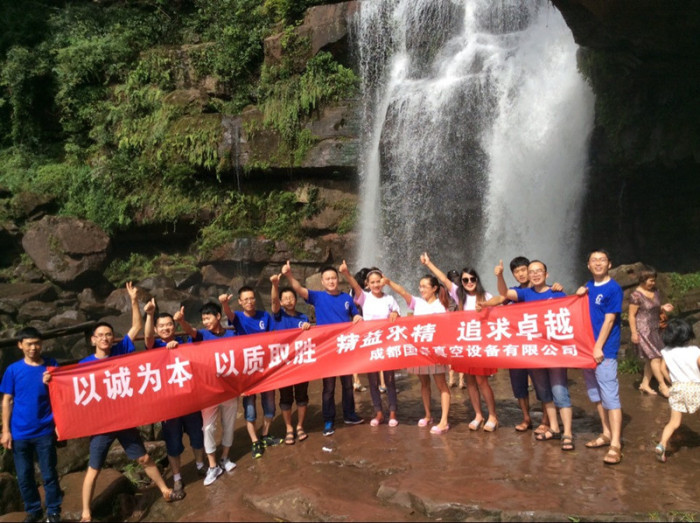 Customer visit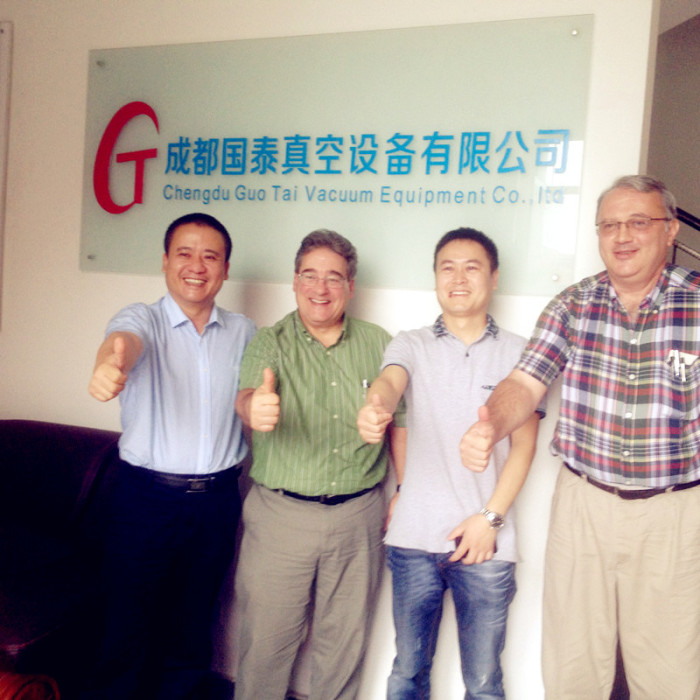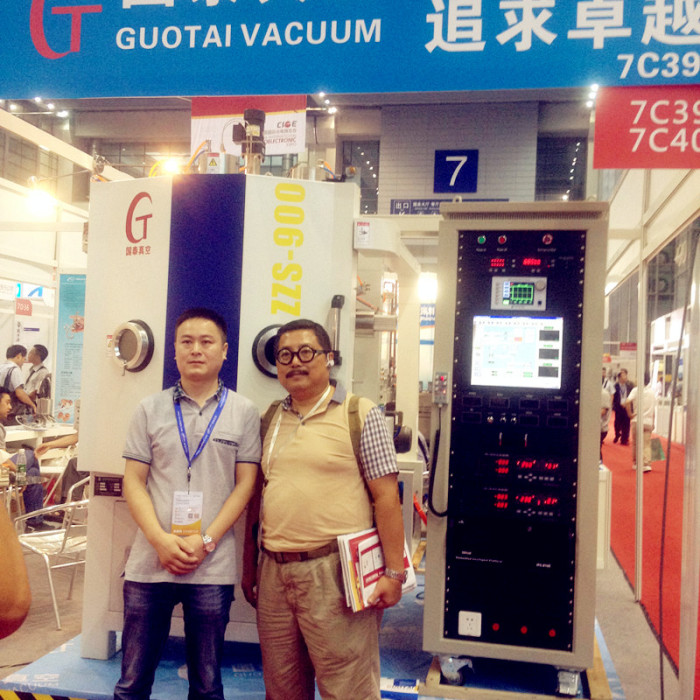 Exhibition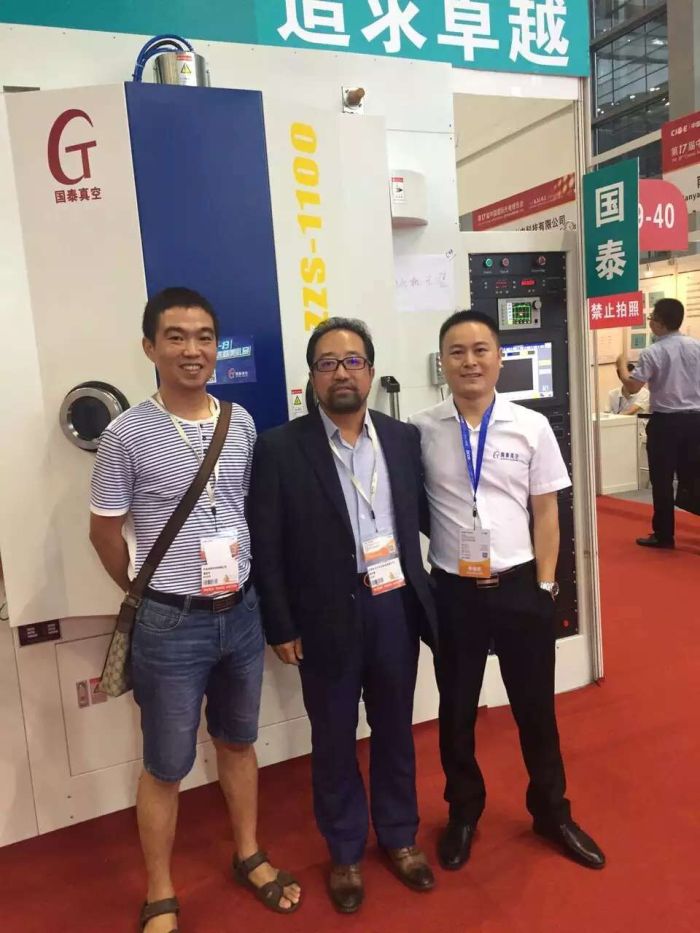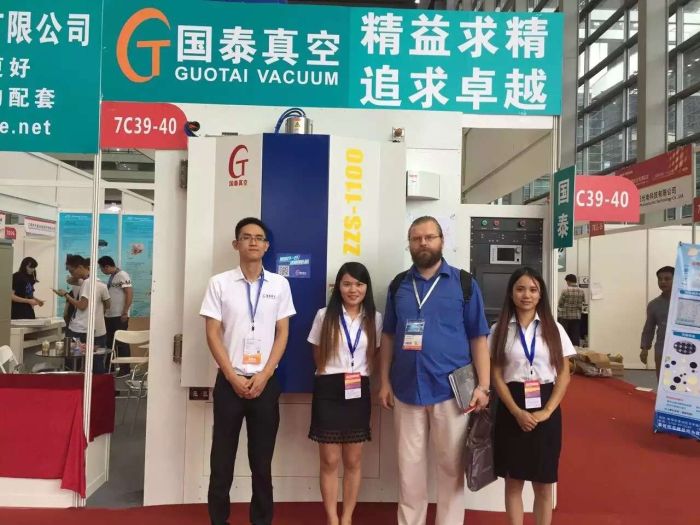 Certification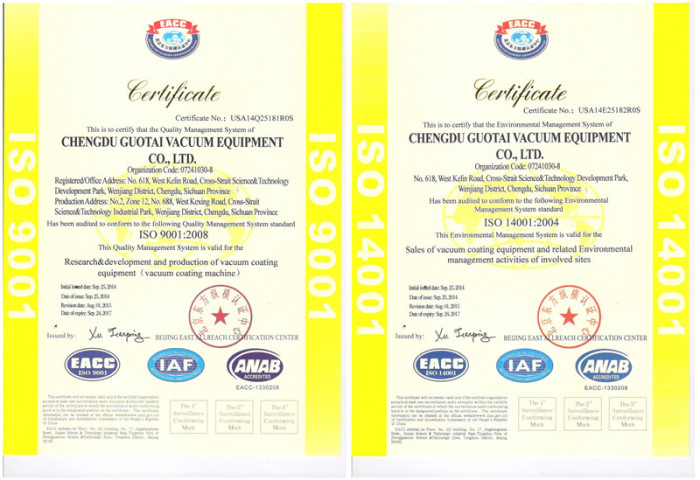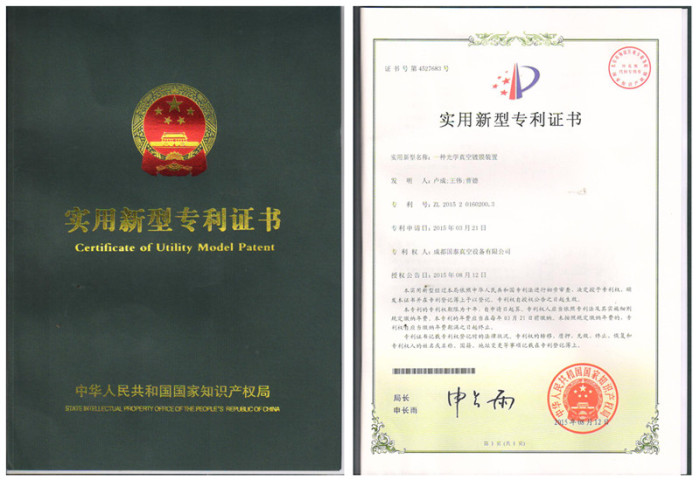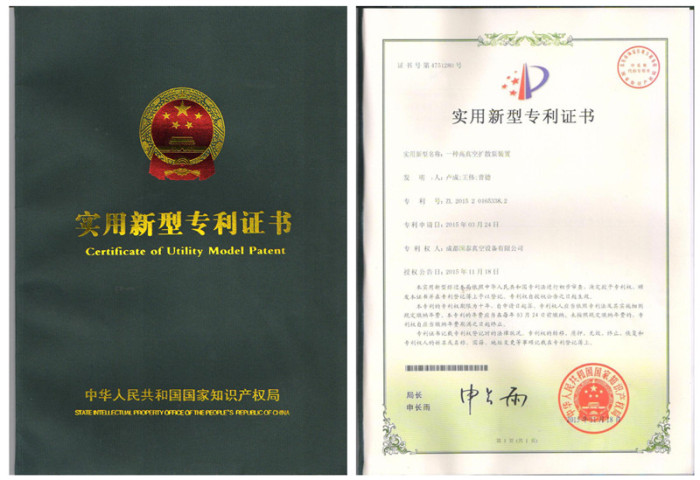 Package show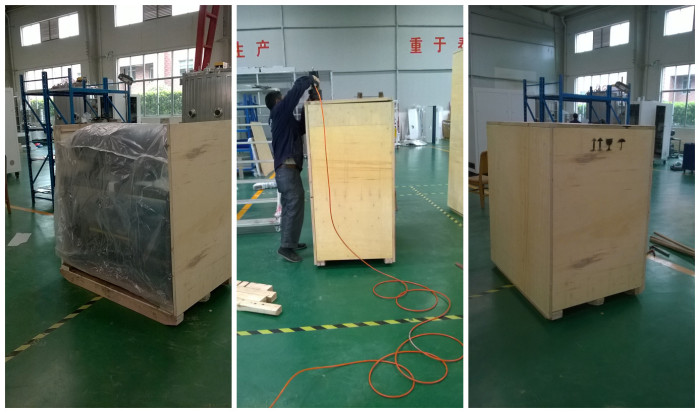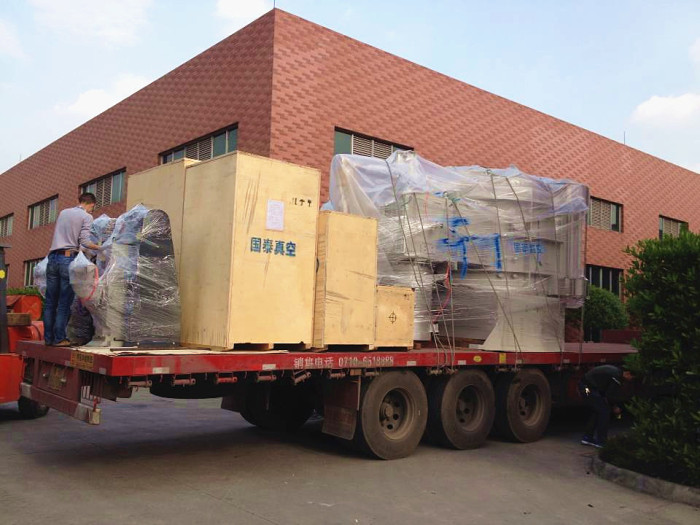 Note:
1.We have more optical vacuum coating machine models,such as ZZS500,ZZS630,ZZS800,ZZS900,ZZS1100,ZZS1300,ZZS1600,ZZS1800,ZZS2000,ZZS2350.
2.Equipment final size and configuration customized production according to your requirements,we also undertake all kinds of optical coating film service.

Acceptance Process: After machine making ,Seller will inform buyer to come to factory to check, at that time it can be testing for coating sample ,in user factory as the final checking. Seller must install ,testing on time and on the quality .After the whole machine be installed ,tested ,please buyer depend on the technology agreement and acceptance criteria.
What we can do for you ?
1.Installation: The supplier should send engineers to buyer's factory and help installation, commissioning and support of the production process. The round tickets, room and food should be to be paid by buyer. The buyer should assist and cooperate when needed.
2.Traning:during installation ,operator and maintenance man must full participate .supplier will provide traning in the locale including daily operation ,maintenance ,operation problem analyze and process of urgency.
3.After sale service: One year guarantee ,it will offer the best service in the guarantee or past guarantee .Due to improper use, or other damage to the equipment not itself no warranty, wearing parts is no in the repair. Guarantee begin to the machine finish testing .
Chengdu Guotai warmly welcome your visit