Typical Application:
Grease, refrigeration, instrumentation and hydraulic systems. Fuel, LP and natural gas available on special order.
Pressure:
Operating pressure up to 1200 psi.
Vibration:
Fair resistance.
Temperature Range:
-65°F to +250°F (-53°C to +121°C).
Material:
CA 360 Brass for Barstock fittings.,CA377 Brass for forged fittings
Used With:
Brass, bronze and iron pipe.
Advantages:
Dryseal pipe threads (NPTF). Large range of sizes and configurations.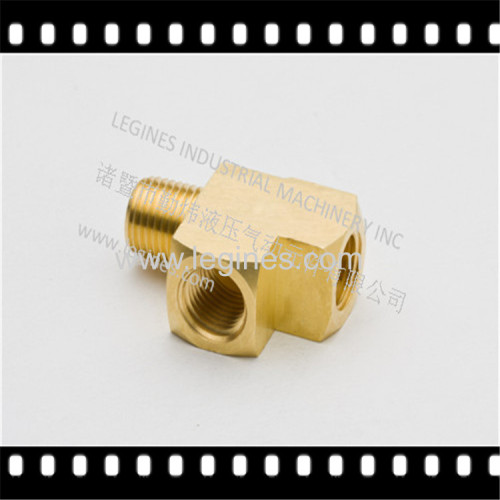 \
CATALOG

FEM. PIPE

MALE PIPE

C

NUMBER

THREAD

THREAD

3750×AA

1/8

1/8

 9/16

3750×BB

1/4

1/4

 11/16

3750×CC

3/8

3/8

 13/16

3750×DD

1/2

1/2

1"

3750×EE

3/4

3/4

1-1/4