Red Stainless Steel Square Large Magnetic
Nut and Bolt Tray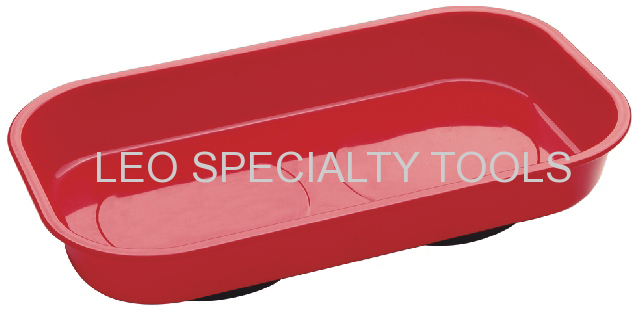 Description:

Organization is the key to a fast repair. This parts dish is a must have tool that should be in every toolbox. This magnetic parts dish will hold screws, nuts, bolts, washers, cotter pins, drill bits, small brackets, keys, small bearings, spark plugs and anything else you can fit in it. Stainless Steel construction not only looks good but will not rust. Start working smarter and get yourself a magnetic parts dish-keep small parts where you put them.
Features:
Red Rectangular plastic ABS tray
Two heavy duty rubber covered magnets that will not scratch metal
Tray is fully magnetized to hold metal fasteners, etc.
Can be used upside down or on side of vehicle
Specification:
Size:diameter 140(w) 238(L)mm(5-1/2" 9-3/8")
Material:Plastic(ABS)
Magnet:diameter 80mm 2pc,800-1000 gauss
PVC bottom prevent from scratching.