Rock Chisel design bucket tooth for Excavator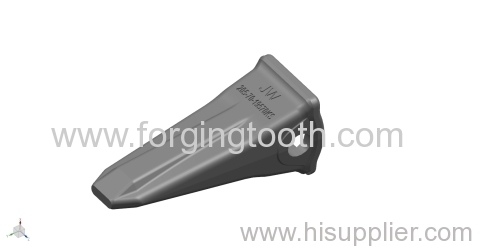 Alloy Bucket The Future Development Direction Of Gear Industry
We open our alloy bucket teeth of the market, the domestic alloy bucket toothenterprises to accelerate the pace towards the international community, however,foreign enterprises and has great potential for China's market attracted also activelylanding, alloy bucket tooth wear materials market is gradually expanding, which requires the abrasion resistance of bucket teeth must have a clear understanding ofdomestic and foreign enterprises the situation, see clearly the development directionof future of industry of alloy tooth.
From the wear the product structure, the development experience of multiple alloytooth production enterprises show single varieties of high-quality, large-scale production and a variety of specialized production of two kinds of relatively suitable for wear resistant material production enterprise in our country. The former choosesingle wear resistant parts such as ball mill, jaw plate and relieving products such as the production organization, aims to put a product and make, this alloy tooth production enterprises because of the structure of products, production efficiency is high, the quality of the products is relatively stable, and management is relatively easy in place.
The latter alloy tooth production enterprises are large and medium-sized enterprises,take the market as the orientation, choose a variety of modes of production, andstrive to casting, heat treatment and machining through-train mode of production, to the pursuit of maximum profit. A variety of specialized alloy tooth productionenterprises have many successful examples at home and abroad, but should causeour enterprises to focus on is the alloy tooth production enterprise must have a very high level of technology production, compared the high-quality staff, complete production equipment and quality testing instruments and higher comprehensive management ability.