Vacuum oil recycling system
Brief introduction:
This ZYD-I series high voltage transformer oil purifier is special for 110kv or higher transformer,especially ultra-high voltage insulating oil, our another machine ZY series transformer oil purifier is special for low voltage transformer witch is lower than 110kv.
Besides double-stage vacuum insulating oil purifier's function of dewatering,degassing and eliminating impurities, this machine can regenerate the seriously deteriorated oil by removing the polarity materials, such as the deep oxides, free carbon in the oil effectively.
Why need to purify used transformer oil?
Power transformers utilize transformer oil as a heat transformer dedium and a dielectric material,therefore, to keep the purity of transformer oil is of the most important.Because dissolved gas,water and impurities in transformer oil can cause arcing,electric discharge,and affect insulating strength of the oil,consequently affect the performance,lifelime and safety of transformer.Thus,we need to purify our used transformer oil.
What can ZYD-I do for you?
This machine can recycle used and unqualified high voltage insulating oil for you, such as transformer oil, switch oil, mutual inductor oil.
It can remove water,gas,particals and deep oxides, free carbon, acid etc. in used oil and refresh it to new oil to satisfy high standard transformer.
This machine could help to save your money in buying new oil.
Vacuum filling oil,vacuum dry electric transformers,online operation of the transformer.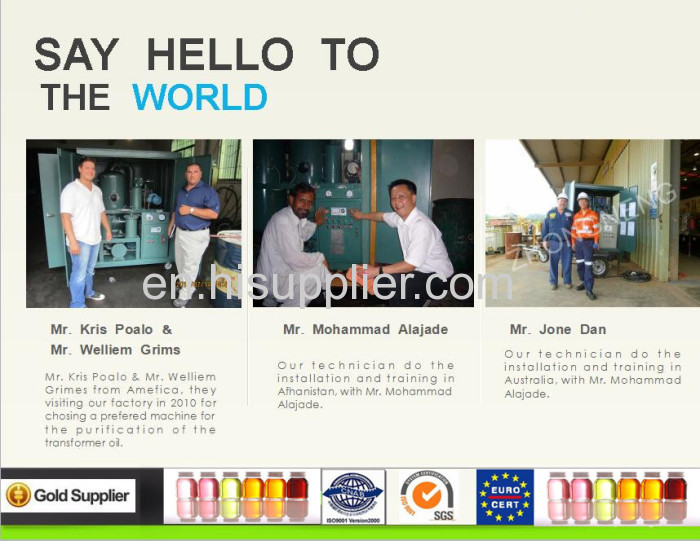 Pls contact me for details and latest price:
Wechat: dream-nina / 86-23-13647602462
What'sApp: ninaoilpurifier / 86-23-13647602462
Skype: Sallon.cqjnjx
QQ: 1758793331
Or leave me message, I'll contact you soon!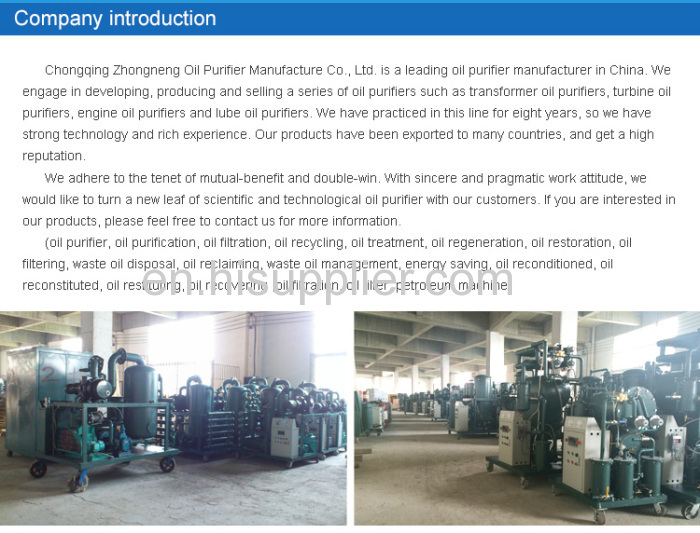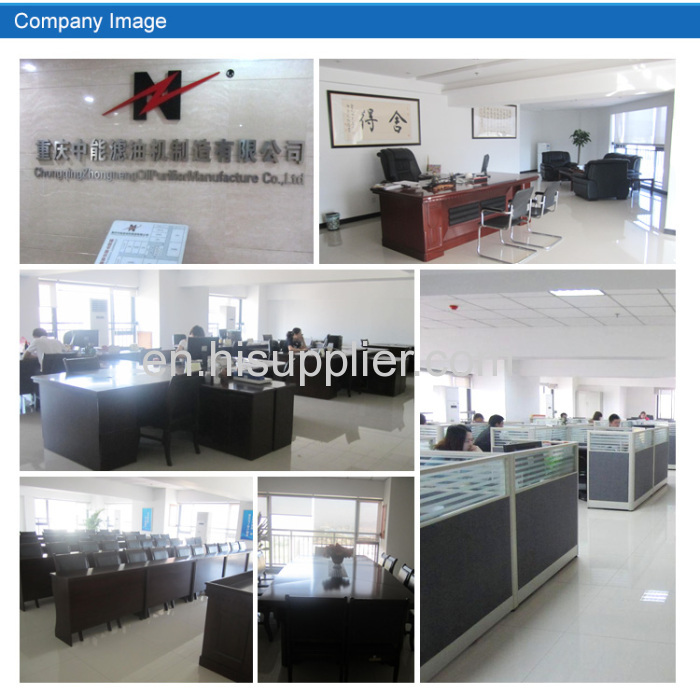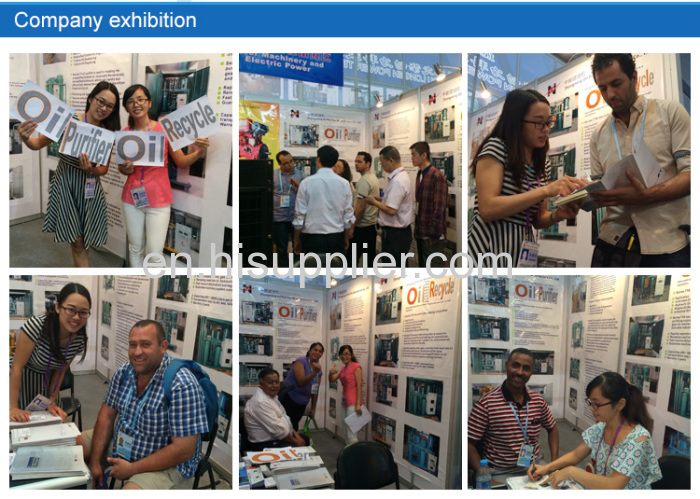 If this is not your needing type, follow is our catalogue for you to choose:
ZY High Effective Vacuum Insulating Oil Purifiers
ZYB Multi-founction Oil Purifier
ZYD Double-stage Vacuum Transformer Oil Purifiers
ZYD-I Transformer Oil Regeneration Purifiers
TY Turbine Oil Purifiers
TYA Lubricating Oil Purifiers
TYA-I Phosphate Ester Fire-resistant Oil Purifier
TYC Lubricating Oil Regeneration Purifiers
TYB Coalescence-separation Oil Purifiers
COP Cooking Oil Purifiers
JL Portable Oil Purifiers
LY Plate Pressure Oil Purifiers
LYE Engine Oil Recycling System
BZ Regeneration Device
IIJ-II Insulating Oil BDV Tester
Vacuum Pumping Device
Filter Element