Customized Precision Sheet Metal Stamping Parts
Specifications
1. stamping parts
2. customized
3. no MOQ
4. sheet metal material
5. fast lead time


Stamped part
1. Provide in-house design
2. Accurate dimension
3. Favorable price
4. ODM/OEM service

Customized metal processing service, various metal materials and surface treatment available; small orders accepted; Tooling and moulding service available;customized precision sheet metal stamping parts

1.Specification:The metal stamping parts .
2.Technology:Precision stamping with precision set up.
3.Surface finished:Zinc or Ni finished with RoHs standard
4.Material: carbon steel ,brass,stainless steel and so on
5.Assembly: stamping tools and machining available.

QC (inspection everywhere):
- Technicians self-check in production
- Engineer spot check in production.
- QC inspect after products finished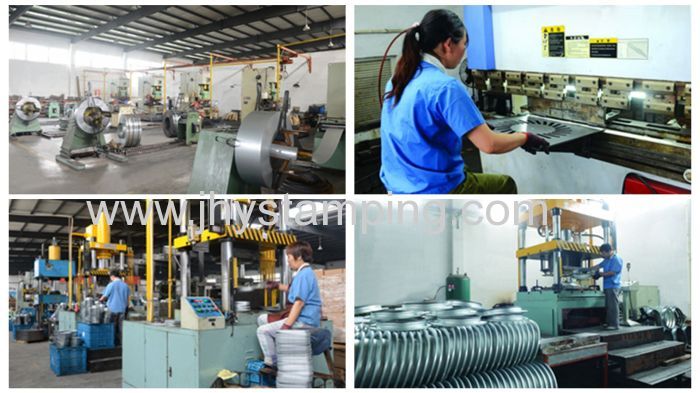 Company Introduction
Founded in 1997, based in Yuyao city Zhejiang province (southwest of Shanghai). Yuyao Jingqiao Hardware Factory (JH stamping) is a leading manufacturer of metal stamping prodcuts & HVAC accessories in China. With approx. 20 years experience in producing high quality metal stamping parts, our machinery can stamp anything up to 500 tonnes in all shapes, sizes and materials as per customers' requirements. We focus our business into 2 sector: JH stamping (customized precision stamping parts) and Aier Ventilation (HVAC components). We currently export in the region of 10 million EUROS per year to around 20 countries througout Europe and North America.