Anping County Shunxing Hardware Wire Mesh Co.,Ltd
is a professional manufacturer, which is in the hometown of fences in China. We specialized in various kinds of Anti-Climb 358 Mesh, fencing gate, temporary fence, wire mesh fence double wire mesh fence etc. over 15 kinds of products.
No. of Production Lines: 10
Factory size: 10,000-30,000 square meters

No. of Employees: 190 people
No. of QA/QC Inspector(s): 5 people
No. of R&D Capacility(s): 3 people
Annual Revenue: USD 13.447.500,00
Annual Output Value: US$50 Million - US$100 Million
Certificates: BV report, CE certificate, ISO9001 certificate, SGS certificate
Export Markets: Europe, Australian, North America, South America, Asia etc.
Production Capacity

Product Name

Production Line Capacity

Actual Units Produced

(Previous Year)

Wire Mesh Fence

50,000 Sets / Month

250,000 Sets

Anti-Climb 358 Mesh

2,500 Sets / Month

12,500 Sets

Welded Wire Mesh

2,000 PCS / Month

12,000 PCS

Razor Wire

250 Tons / Month

250 Tons

Iron Wire

50 Tons / Month

250 Tons

Aluminum Formwork

3,000 Square Meters / Month

30,000 Square Meters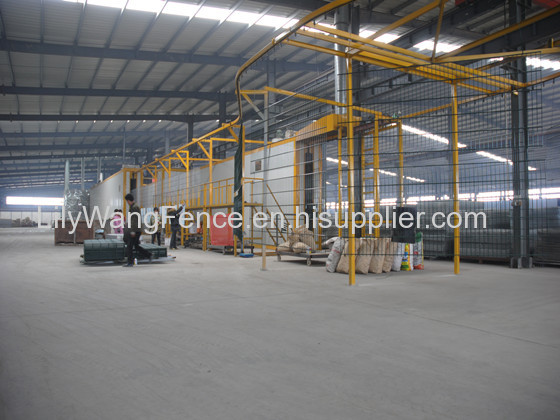 galvanized wire mesh fence panel
wire mesh fence panel specification
Panel height

Panel Length

Wire Diameter

(before/after)

Mesh Size

Folds

No.

0.63m

2.0m

2.2m

2.5m

Gal + PVC Coated

3.0mm/4.0mm

4.0mm/5.0mm

50*200mm

50*150mm

50*100mm

2

1.03m

2

1.23m

2

1.5m

3

1.53m

3

1.7m

3

1.73m

3

1.8m

4

1.83m

4

2.0m

4

2.03m

4

2.43m

4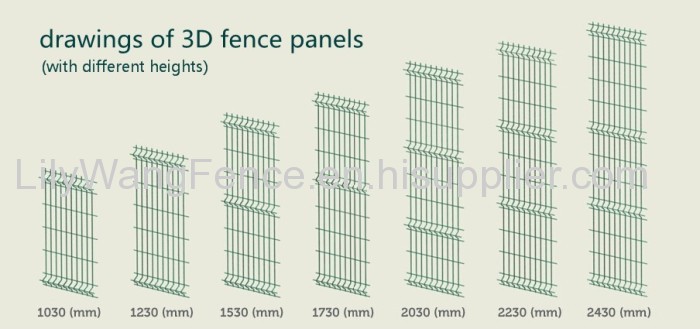 security fence posts
Fence post

Measurement

picture

Square post

50*50, 60*60 mm

thickness :

1.2mm/1.5mm/2.0mm




Rectangular post

40*60mm,120*60mm

thickness:

1.2mm/1.5mm//2.0mm

Round post

32,40,60mm

thickness:

1.2mm/1.5mm//2.0mm
galvanized wire mesh fence panel Packaging
fence panel packages
1>it has rubber mat at the bottom of the pallet to avoid the pallet destroying the panels
2>it has 4 metal corners to keep the pallet more strong;
3>it has metal plate under the plastic bandage to reduce the pressure of fence panels
4>it has wooden plate at the top of fence panel which can protect the fence panels avoid being crushed by other pallets.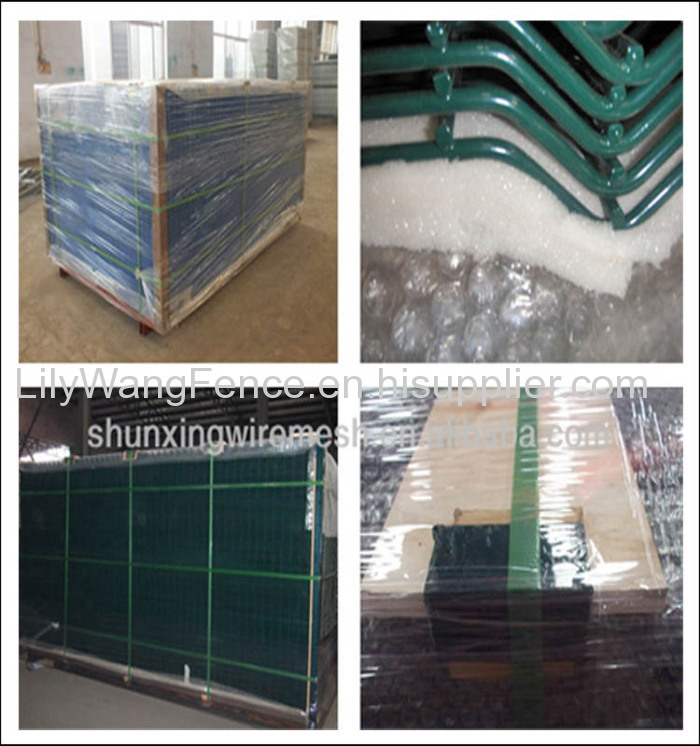 packaging fence posts
1) The caps have been installed on the top of post, which reduce your labor cost and installing time;
2) Each post are packed by a long plastic bag avoiding damaged by friction;
3) All posts are packed by metal pallet for loading and unloading.
packaging accessories
1) All accessories are packed in a small plastic bag, then by carton box.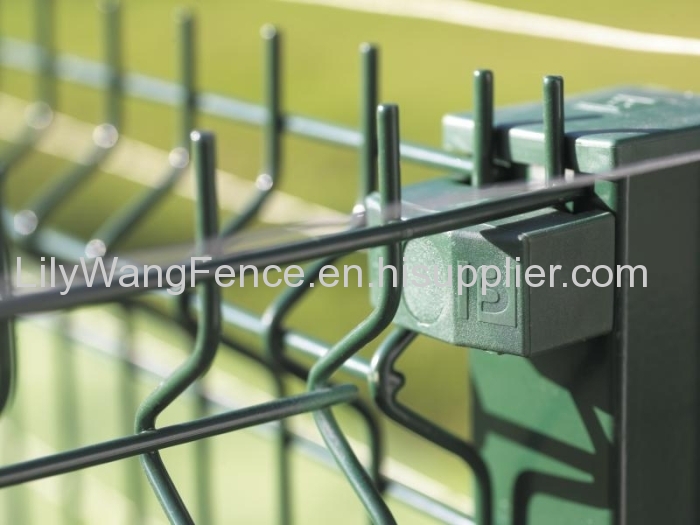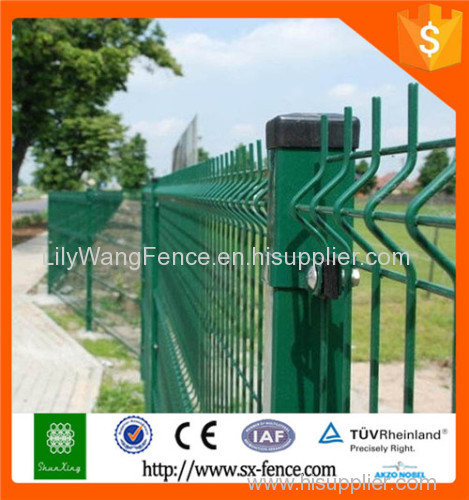 hot sales galvanized wire mesh fence panel
used in gate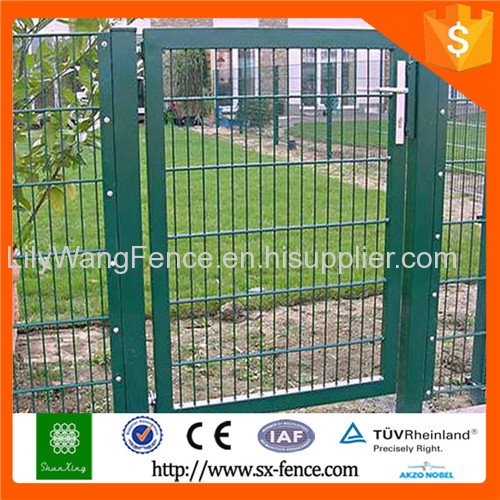 galvanized wire mesh fence panel drawing