About our company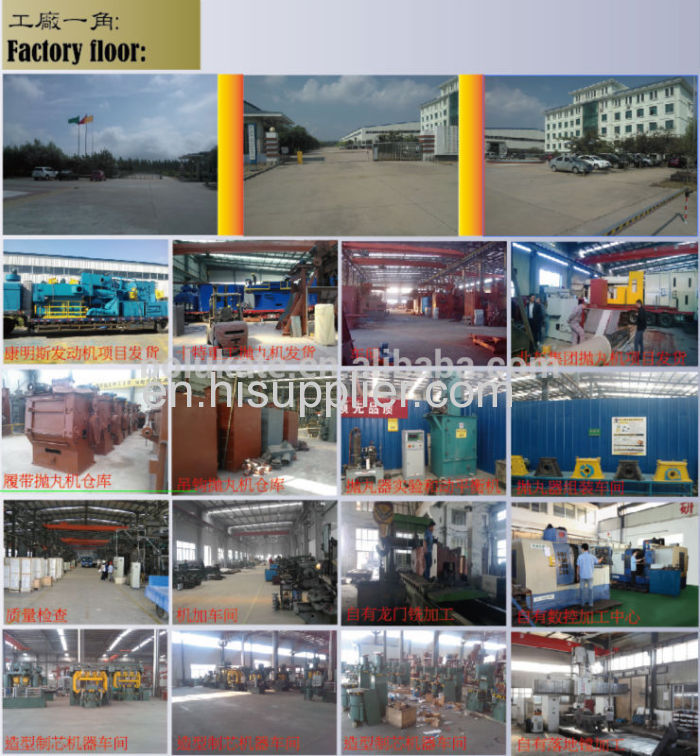 Our company is a set research, development, production, operating as one of the industry entity. Engage shot blasting machine industry more than forty years, has a strong research and development, advanced production technology, perfect detection means, scientific management system. As a professional manufacturer of shot blasting machines, industry, technology, quality, and level of automation in the domestic industry with the advanced level. The company's main products are bar shot blasting machines, road shot blasting machine, hook type shot blasting machine, crawler shot blasting machine, through shot blasting machine and so on..
About product
ZH series horizontal type core shooting machine program programmable controller (PLC) control / shoot each quantitative sand, can shoot single-hole or porous sand / automatic temperature figures show that the temperature level according to process requirements choose the instrument control adjustment / set there are mold cleaning, the coating unit / regulator gas bag, which is integrated in the column, appearance / mold is heated electrically heated.
ZH series part of the horizontal type core shooting machine main technical parameters:
ZH600 horizontal type core shooting machine:
| | |
| --- | --- |
| Model | ZH600 |
| Max size of mould | 600×600 |
| Sand shot capacity(Kg) | 12 |
| The maximum distance between the template | 580mm |
| control | PLC General Electric |
| power of heating Kw | accroding to the size of mould |
| Operation method | Manual / single week automatic |
| Dimensions | 1180×1000×2380 |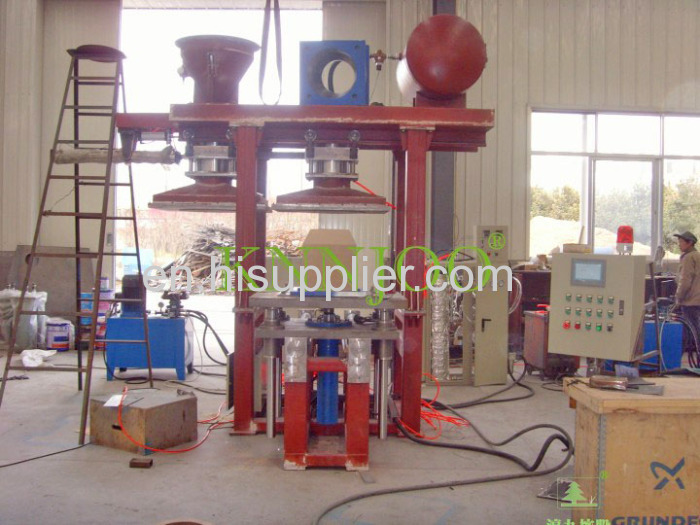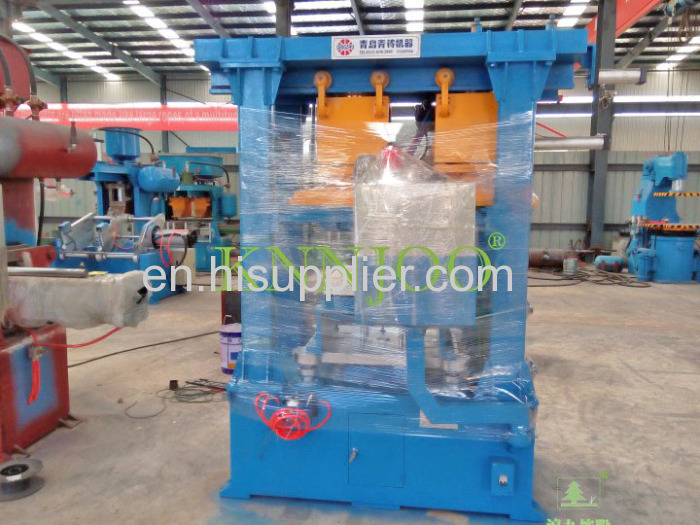 The maximum core box dimensions (length × width × height) 900 × 650 × 300
The maximum distance between the template 650mm
Clamping cylinder stroke 400mm
Clamping cylinder diameter φ125mm
Sand core maximum mass 25KG
Maximum capacity 200KG sand hopper
Heating power 30KW
Drive Pneumatic
Operation Manual / One Week
1, power supply 220V 50HZ
2, the system pressure 0.5 ~ 0.6Mpa
3, sand shooting pressure 0.3 ~ 0.45Mpa
4, the use of sand core phenolic resin coated sand
ZH1100 horizontal type core shooting machine
First, the main technical parameters
Template maximum size: 1100 × 920mm
The maximum distance between the template: 750mm
Clamping cylinder stroke: 400mm
Sand core Maximum weight: 45Kg
Plunger maximum drop distance 40mm
Shot of head movement distance 950mm
Coring method: manual
Operation: Auto / Manual
Sand mode: pneumatic conveying
Drive: Pneumatic
Power: AC380V
System pressure: 0.6 ~ 0.7Mpa
Sand shooting pressure: 0.1 ~ 0.4Mpa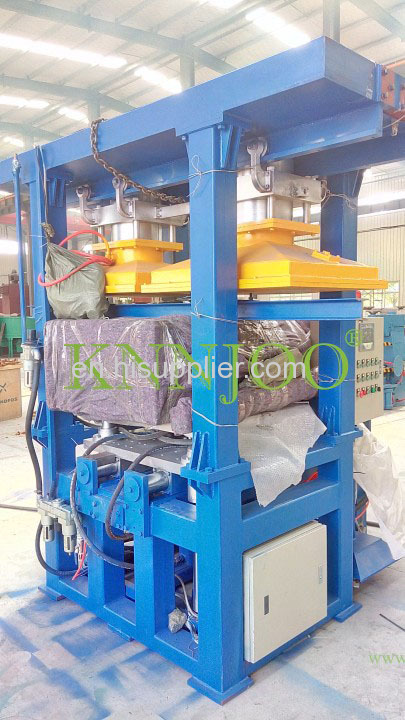 Host by the bed, column, beam components, mold components, sand bucket and other components. The bed is steel, welded steel plate, with sufficient strength and rigidity to ensure that all components work smoothly. Clamping cylinder, mounted on the bed inside the body, distribution box control button on the right side plate fixed bed.
Column using square steel and steel plate welded connection is a necessary component of the bed and the beam, while the gas bag, ensure instant shot of sand needed for a large flow of air.
The movable platen and four guide posts and guide the composition of the mold parts. Movable platen and the mold clamping cylinder coupled along four guide posts complete opening clamping process. When the movable die down place, four top core rod may top of the sand core, easy manual removal of the sand core.
When the beam member mounted above the machine. Clamping cylinder mounted on the beam and sand bucket, sand tube propulsion cylinder and other components. Transom gate underside of the unit, when the sand tube left, you can automatically open the gate for sand, make sand full automatic stop inflow of equipment for sand core making, by an automatic device for sand transport.
Use automatic means of sand: sand automatic device is provided with a valve, closed when the air pressure, the barrel has a piston, loosen sand leaking into the barrel, the opening pressure, the piston is closed, pressure sand into the sand hopper preparations