(1) Machine main function and characteristic:
This machine is specially designed for cutting wedge for the semi-auto coil inserting machine. It is used together with a semi-auto coil inserting machine. The wedge production process is done by machine automatically. During production, machine will cut wedge and insert the wedge into special wedge cup(similar as the one used in slot insulation machine), Machine is of high accuracy, and easy to operation, with long duration and convenient maintenance process. It is helpful for saving labor cost and time.
(2)Technical data
| | |
| --- | --- |
| Stack height | 20-60mm |
| Max stator OD | 260mm |
| Stator ID | 40-150mm |
| Max thickness of insulation paper | 0.20-0.30mm |
| Paper feeding length | 9-15mm |
| Cycle time | 0.6-1.0sec/slot |
| Power supply | 380V/50HZ three phase four wires |
| Power | 0.75KW |
| Dimension | 960x500x1000mm |
| Weight | 400KG |
(3) Application
This Insulation Paper Inserting Machine is suitable for small and medium-sized three phase motor, gasoline generator, etc.
Information needed for wedge preparing machine inquiry
It will be better if customer could send us detailed drawing including below information.
1. Stator lamination drawing
2. Stator stack drawing
3. insulation paper drawing and its material
4. Stator application
5.Required productivity
6. Other technical requirement
If possible, it will be better if customer can send us samples.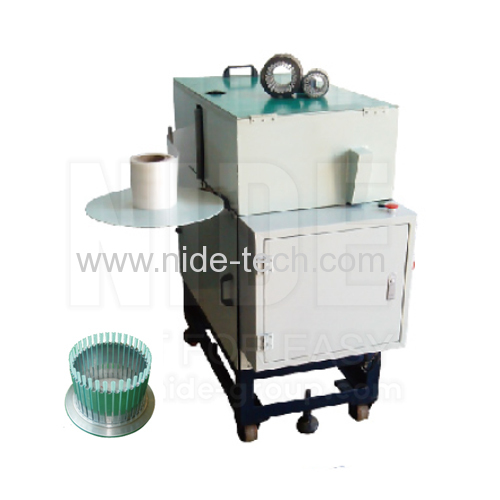 Beside wedge preparing machines, we also supply different kinds of insulation materials used for motor production, like insulation paper, wedge, DMD, mylar, PET etc. The dimension of the insulation material can be customized. Meanwhile, we also provide dimension design service for our customers.