CNC hydraulic press brake
Our Company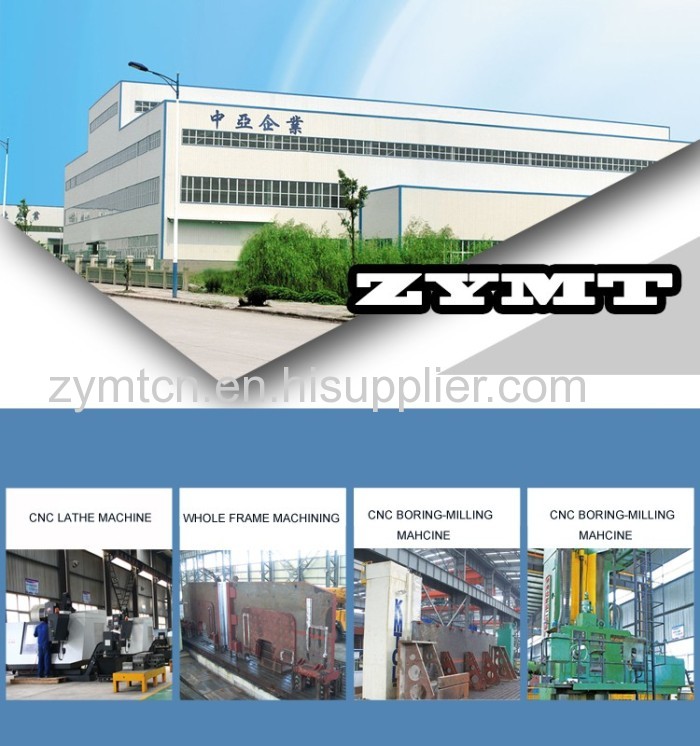 The Real Top Manufacturer in China.
Maanshan Middle Asia Machine Tools Manufacture Co., Ltd, today is placed as a professional leading manufacturer and global supplier of sheet metal working machinery specialized in the production of all types of hydraulic press brakes (Sychronized/Conventional), hydraulic guillotine shearing machines & hydraulic swing beam shearing machines (CNC/NC).
ZYMT 's registered capital is around USD 860,000.00, occupy 100,000.00 square meters with a production workshop of 50,000.00 square meters, making it one of Chinese largest facility for professional sheet metal fabrication machinery. The total workforce at ZYMT is currently numbered at 450 employees and is composed of highly trained and qualified machine operators and assembly technicians supported by a staff of experienced engineers and designers.
All the ZYMT products are manufactured with the Chinese AAA level good standardization and accredited for the ISO 9001:2008 and CE Certification is optional. In the past years ZYMT has progressed to become a major exporter of sheet metal machineries to the world markets with customers located in all the machine tools consuming countries.
ZYMT is currently represented in over 60 countries and regions worldwide through appointed dealers.
Here,with a long and strong engineering experience behind, ZYMT wishes to present itself as a quality-conscious, professional machinery building company serving the industry.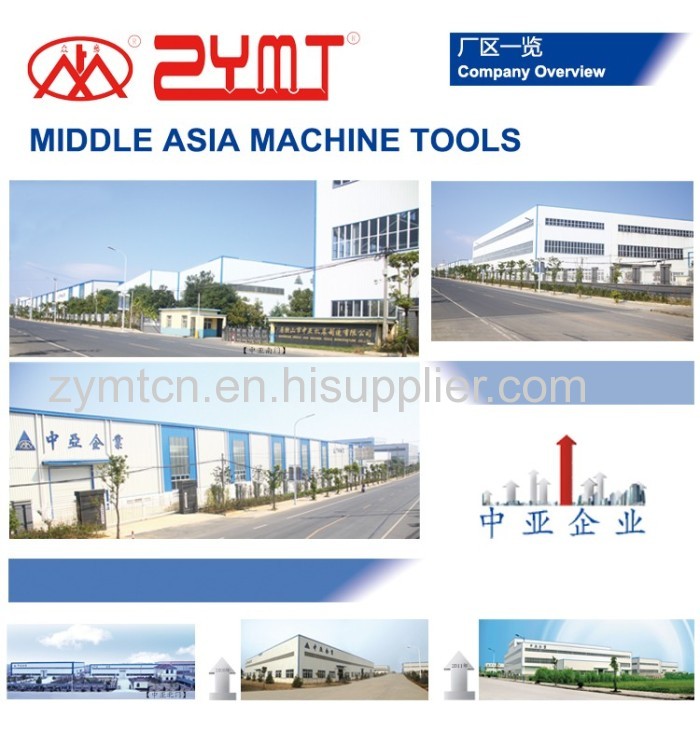 Main Features
1.The press brake machinery equipment is metal plate welded structure, with internal stress eliminated by vibration aging technology, high strength and good rigidity of machine.
2.Closed loop control mode composed of electric-hydraulic servo valve and measure ruler.
3.Ensure the highest control precision, bending accuracy and repositioning accuracy are also reach to the highest level.
4.Backgague mechanism can be multi-axes controlled.
5.Integrated hydraulic system decreases the pipe connections, oil leakage, and increases the stability and overall beautifies.
6.Worktable equipped with hydraulic and mechanical compensation to avoid the deformed upper beam from affecting the quality of the work piece, it is automatically adjusted by the CNC controller with convenient and accuracy.
7.CNC controller normally uses Holland DELEM, Italy ESA, Swiss CYBELEC, all with multi-languages.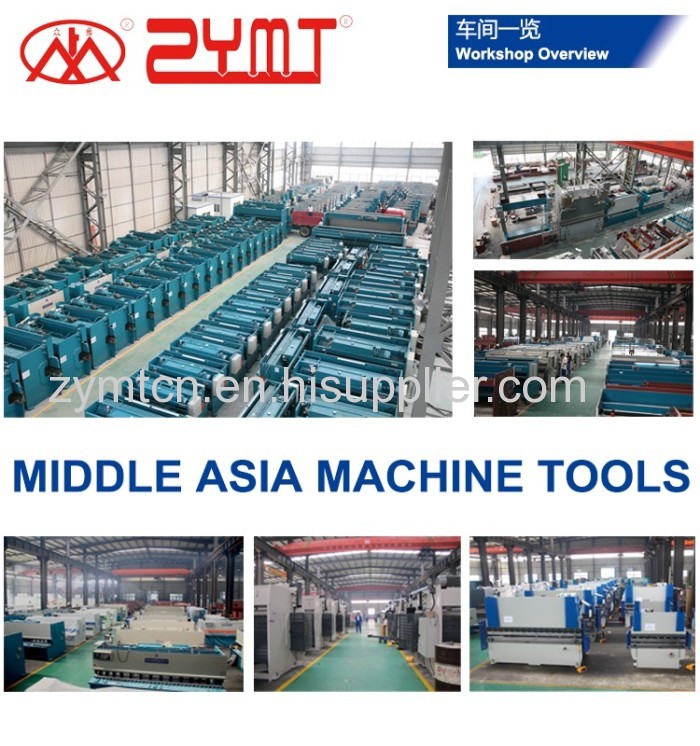 Main Parameters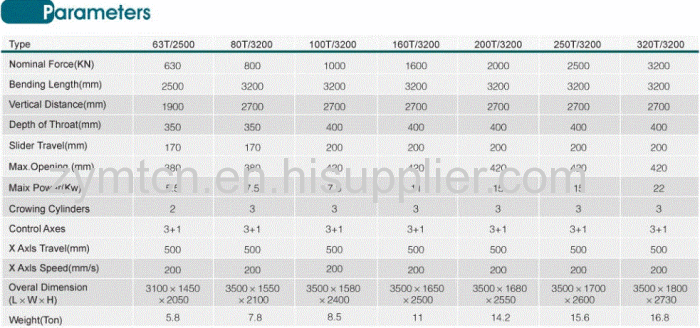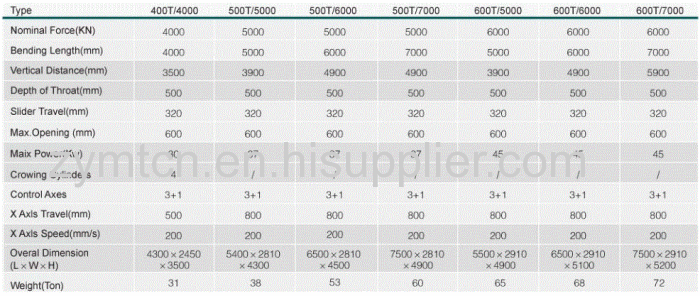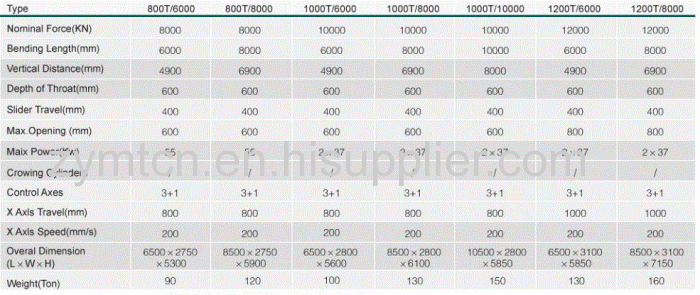 Standard Parts
No.

Parts Name

Brand

Brand Location

1

Main motor

Siemens

Germany

2

Servo motor and drive

Estun

Nanjing China

3

Toolings

Lianmeng

Maanshan China

4

Electrics

Schneider

France

5

Oil Cylinder

Yuhua

Maanshan China

6

Seal ring

Nok

Japan

7

Hydraulic valve

Rexroth

Germany

8

Pump

Rexroth

Germany

9

Controller

DA52S

Holland

10

Grating ruler

Heidemhain

Germany

11

Pipe connector

EMB

Germany

12

Footswitch

Karcon

South Korea

13

Ball screw

Hiwin

Taiwan

14

Stop finger with linear guide

YES

15

Front support with linear guide

YES

16

Side and back protection fence

YES

17

Backgauge travel

500MM
Detailed Images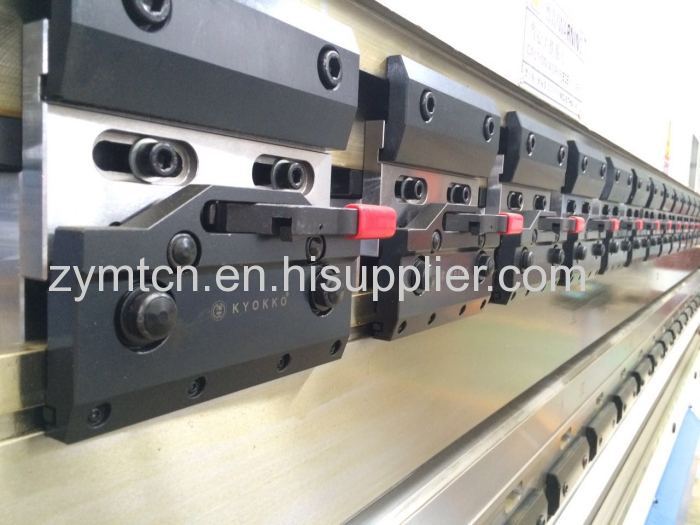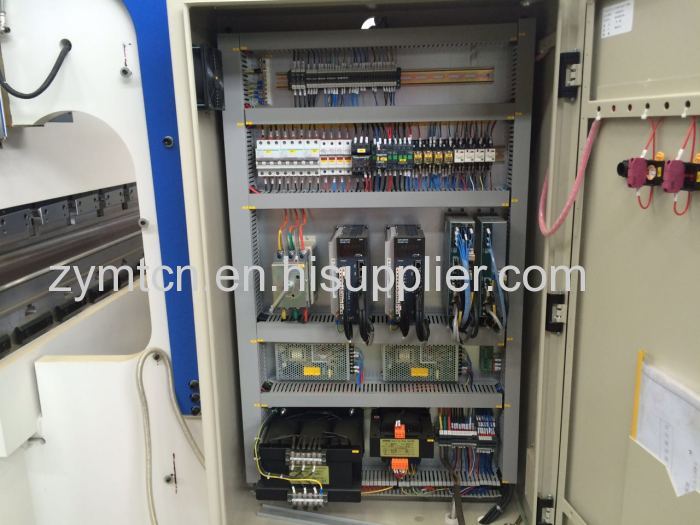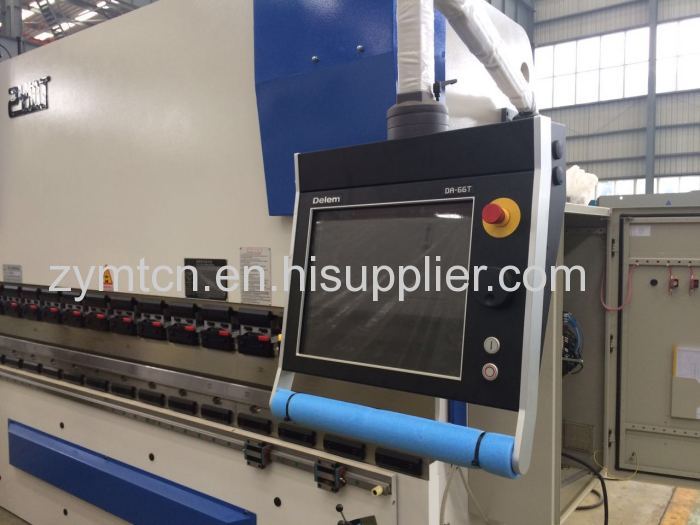 Packing & Delivery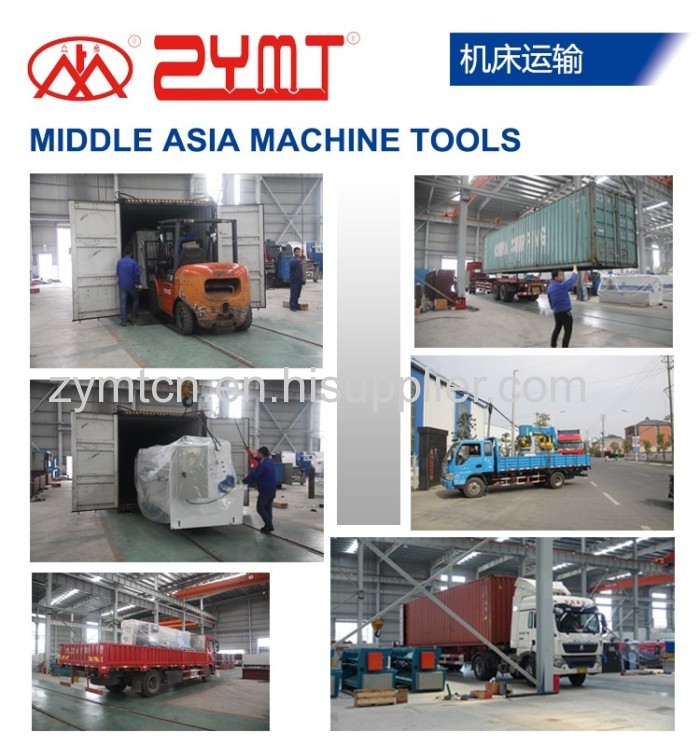 With more than 10 years exporting experience, we are so skilled for loading containers and packing the machines in container for safety. Each machine use min. 6mm dimeter steel rope to fix the four angles with the container, to avoid the machinery equipment move in the container.
Our service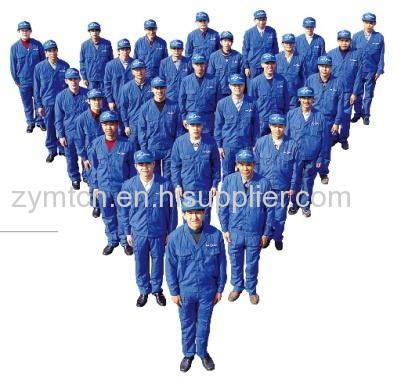 1.24 hours telephone line is available for any question.
2.Experienced service technician team is available.
3.Support in hard work solution.
Certifications