Biological products and preparation vessel
With the automatic welding machine that can manufacture stainless steel pressure vessel.
With three kinds of technologies for processing the surface of the stainless steel vessel:
400#+ electro polishing RaO.4um; 400#+600#+800#+2 electro polishing RaO.28um
Surface sandblasting and surface matte sanding Ra≤0.6
Electro polishing technologies and devices.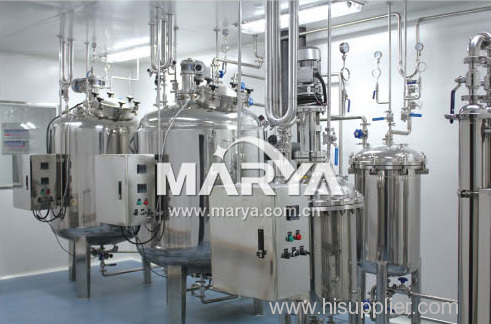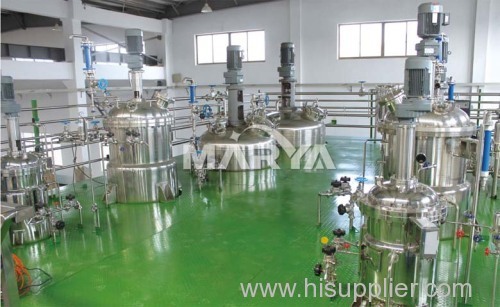 With the processing workshop and equipments for mechanical mixing construction.
With the device for physical and chemical analysis of material, thickness inspection and inner surface roughness test. The equipment design and manufacturing are totally in compliance with FDA requirements; the pressure vessel meets the national relevant standards and the requirements for pressure vessel safety inspection; meet the relevant requirements for equipment installation.
Features
Design compliance with cGMP

Capacity up to 25,000 Liter.

Product Contact AISI 316L .

Vertical & Horizontal design

Atmospheric, Vacuum or Pressure Operation.

Plain, Jacket for heating & cooling.

Option for Heating by steam, hot water or tharic fluid oil & Electric heater.

Thermal Insulated.

Mechanicals or Electro polishing of internal surface.

Welded, flanged or hinged type cover

Integrated Cleaning in Place-CIP.

Sterilizing In Place-SIP as an Option.

Option for mounting on legs or flange.

Portable execution on request.

Validation protocols & Instrumentation celebration.

Variable Speed Agitation:

Agitator can be top or bottom driven or magnetically driven.

Propeller type, Anchor type provided with High speed disperser or rotor-stator homogenizer.

Single or double mechanical seal.