ZZS1300 Precision Optical Lens Coating Machine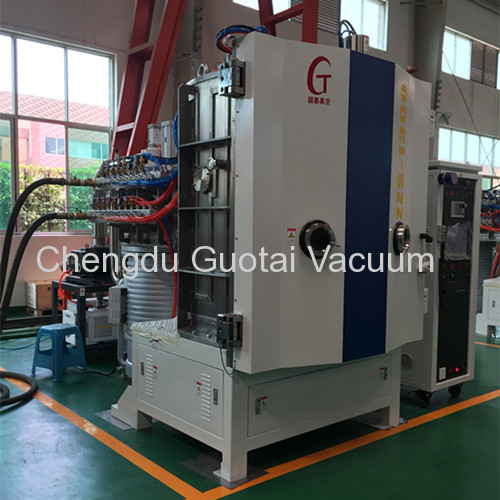 Optical Coating Machine Parameters:

Model:ZZS1300 optical coating machine
Chamber size:Φ1300mm X H1500mm
Workpiece plate:Φ1250 SR1000,Φ1200 SR1100
Vacuum system:Mechanical pump + diffusion pump + Roots Pump
Baking temperature:Tubular heater,max temperature 350ºC .
Evaporation source: E-beam gun,single power,resistance evaporation
Quartz crystal control:SQC310
Ion source:Kaufman or Hall source
Electrical automatic control:adopts color screen system + PLC control,good man-machine interface and control function.It is matched with crystal control to realize process automation.
Ultimate vacuum:4 X 10-4 Pa.
Recovery vacuum:4 x 10-3,less than 12mins.
Way of control:Manual + Automatic
Power supply:3 phase,380V,50HZ.
Circulating water pressure:0.2~0.4Mpa
Compressed air pressure:above 0.5Mpa
Weight:5T
Application:This equipment is designed for coating precision optical thin film,each system unit and overall structure well meet the optical thin film production process requirements,which suitable for coating electrical film,metal film,laser film,cold film,beam splitter film,anti-reflection film,various filters,anti-reflection film,bandpass film,and closing film on the plastic parts,cell phone CLD display,cell phone shell etc.It equipped with high-precision film thickness control system,excellent performance electron gun,high degree automation coating control system, etc. It's the ideal equipment for coating high precision optical thin film.