Air cooled Alternator Standby Diesel Generator
Duty rating: S1
Number of poles: 4
Winding pitch: 2/3
Powers: up to 4000kVA
Terminal: 6 and 12 leads
Frequency: 50Hz to 60Hz
Voltage regulation: +/- 0.5%
Power factor : 0.8 lagging
Speed: 1500rpm or 1800rpm
Low voltage: 110V to 690V
Maximum unbalance load: 25%
High voltage: 3300V to 13800V
Overload: 10% for 1 hour in every 12 hours
Direction of rotation: CW from drive end
Harmonic distortion factor: < 3% for three-phase
Degree of Protection: IP22 (IP23, IP44, IP54 on request)
Short circuit withstand capability: 3 times at full load current
Advantages:
1) Strong and rigid frame structure ensuring less vibration when assemble with the diesel generator set.
2) The generator cooling wind path is shorten, ensuring good heat dissipation effect and lower temperature.
3) Provide substantial cost saving when assembling to any G-Drive engines, especially when assembling with a canopy enclosure or soundproofing system.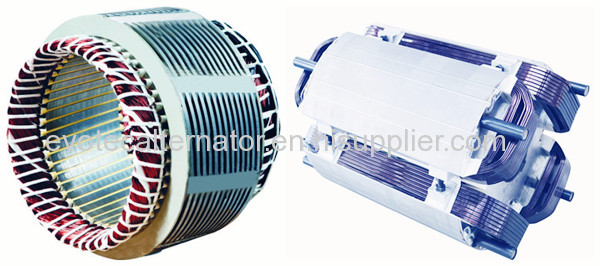 Patented Technology:
The stator laminations and the soft-end band fixing structure of stator coil ends with national patent technology
The enameled flat/rectangular copper wires and novel design rotor winding inter-turn insulation structure with national patented technology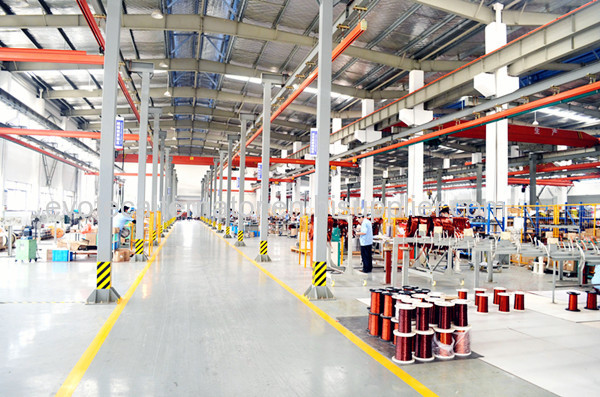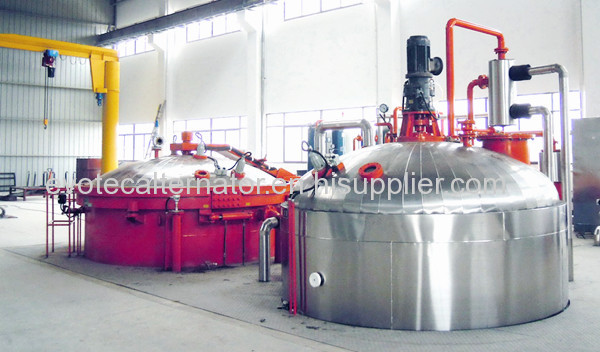 Product List:
Model
Lead
KVA/KW temperature rise/Ambinetn Temperature(125o /40o)
Continuous Duty 50HZ/1500rpm 400V

KVA KW

Efficiency full load pf:08
Continuous Duty 60HZ/1800rpm 400V

KVA KW

Efficiency full load, pf:08
TCU188A ~ TCU188F
12
20~42.5
16~34
82.6~87.3
22.5~49
18~39
82.3~87.4
TCU 228A~

TCU 228N

12
45~160
36~128
86.9~91.5
52.5~184
42~147
87.3~91.8
TCU 288A~

TCU 288K

12
165~325
132~260
91.6~93.6
191~375
153~300
91.4~93.2
TCU 318A~

TCU 318D

12
350~450
280~360
93.5~94
406~525
325~420
93.3~94
TCU 368A~

TCU368G

12
500~750
400~600
93.9~94.7
581~875
465~700
94~94.7
TCU 428A~

TCU 428F

6
800~1400
640~1120
94.8~95.6
938~1625
750~1300
94.8~95.6
TCU 468A~

TCU 468F

6
1500~2250
1200~1800
95.8~96.2
1750~2563
1400~2050
95.8~96.3
TCU 528A~

TCU 528B

6
2500~2750
2000~2200
96.1~96.3
2875~3150
2300~2520
96.2~96.4
TCU 568A~
TCU 568C
6
3000~3500
2400~2800
96.5~96.6
3428~4000
2750~3200
96.6~96.7