China factory High Quality Aluminum Silicate Fiber Insulation Blanket price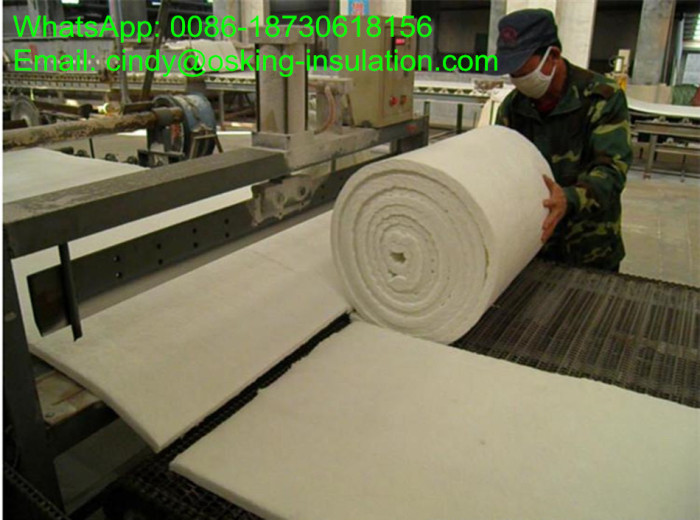 Ceramic Fiber Blanket is an ideal thermal insulation , fire-proofand sound-absorbing material. The Ceramic Fiber Blanket is composed of long, flexible, interwoven fibers manufactured by the blownand the spunprocess yielding a strong, light weight, durable blanket for applications in a temperature range from 1100° C (2012° F ) to 1430° C (2600° F).The ceramic fiber blanket is completely inorganic and is needled to provide exceptional handling strength, used in a variety of heat processing applications.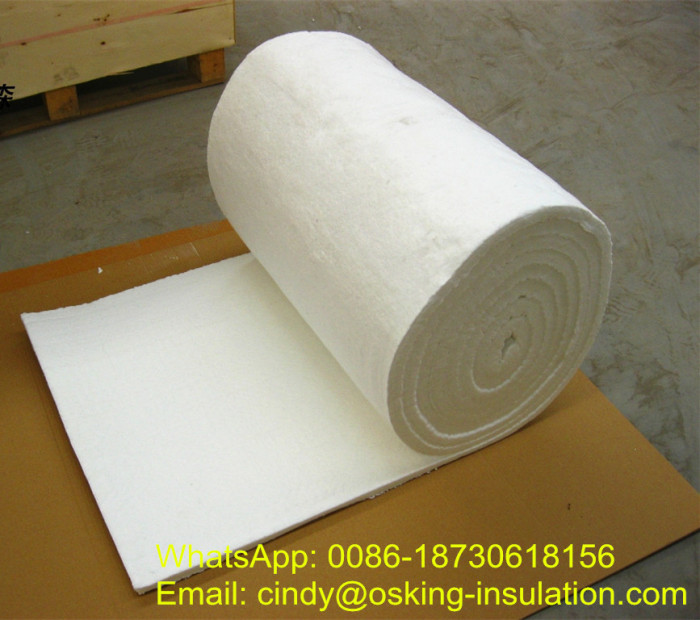 Standard Dimension
Density: 80-128Kg/m3
Length:3600-14000mm
Width:610mm
Thickness:6-50mm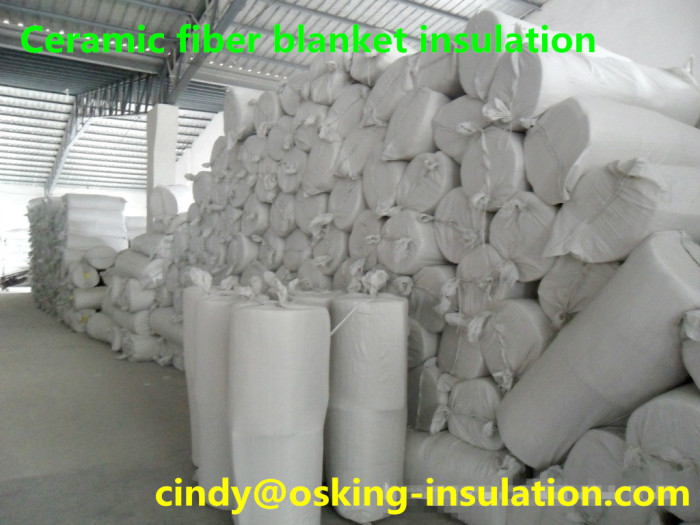 Advantages:
Low density and low thermal conductivity
Resilience and resistance to thermal shock
Excellent chemistry quality
Flexible and easy to cut or install
Aluminosilicate Refractory Material Ceramic Fiber Blanket


Product Application:
Ceramic Fiber Blanket is widely used for industrial furnace heat treatment, direct exposure to heat as furnace hot face lining, high temperature filter material, heat treatment insulation, and expansion joints.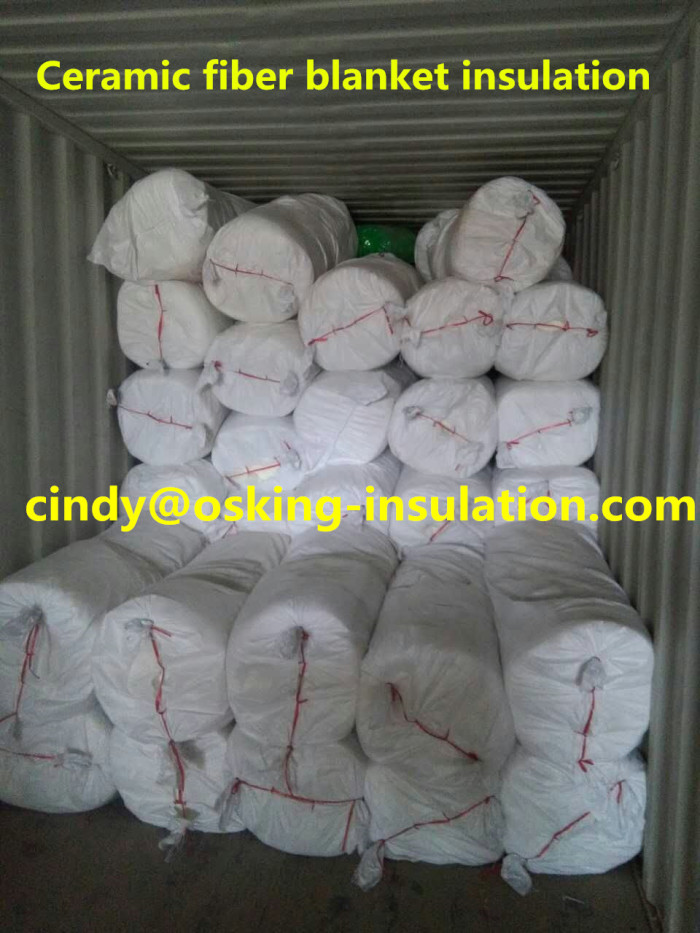 Notes:

| | |
| --- | --- |
| Common grade | 1100ºC(2012 ° F) |
| Standard grade | 1260ºC(2300 ° F) |
| High Pure grade | 1260ºC (2300 ° F) |
| High Alumina grade | 1360ºC(2480 ° F) |
| Zirconia grade | 1430ºC(2600 ° F) |
Technical Parameters:
Description

Common

Standard

High Purity

High Alumina

Zirconia

Maximum temperature (°C)

1100

1260

1260

1360

1430

Working Temperature (°C)

< 1000

1050

1100

1200

1350

Color

white

white

white

white

white

Density (kg/m3)

96-128

96-128

96-128

128-160

128-160

Shrinkage(%)of heating 24 hours

-4

-3

-3

-3

-3

(as density 128 kg/m3)

(1000°C)

(1000°C)

(1100°C)

(1250°C)

(1350°C)

Thermal conductivity (w/m.k)(Density 128 kgs/ m3)

0.09(400°C)

0.09(400°C)

0.09(400°C)

0.12(600°C)

0.16(800°C)

0.16(800°C)

0.16(800°C)

0.16(800°C)

0.20(1000°C)

0.20(1000°C)

Tensile strength (MPa)

0.04

0.04

0.04

0.04

0.04

(density as 128kg/m3)

Chemical composition(%)

AL2O3

44

46

47-49

52-55

39-40

AL2O3 & SIO2

96

97

99

-

-

AL2O3 & SIO2 & ZrO2

-

-

-

99

99

ZrO2

-

-

-

15-17

15-17

Fe2O3

<1.2

<1.0

0.2

0.2

0.2

Na2O & K2O

≤0.5

≤0.5

0.2

0.2

0.2