Product Description
YD1510-RA UV flatbed printer adopts the original imported Ricoh Gen4 industrial printhead,our machine quality is a leader in this field,the print size is 1500*1000mm,moreover,it can print all kinds of flat items,including wood,glass,metal sheet,slate,paper,acrylic,fabric,building materials and so on.YD1510-RA UV flatbed printer has a clear printing effect and can achieve the expansion and upgrading of different configurations according to the needs of users, improving the cost of the machine.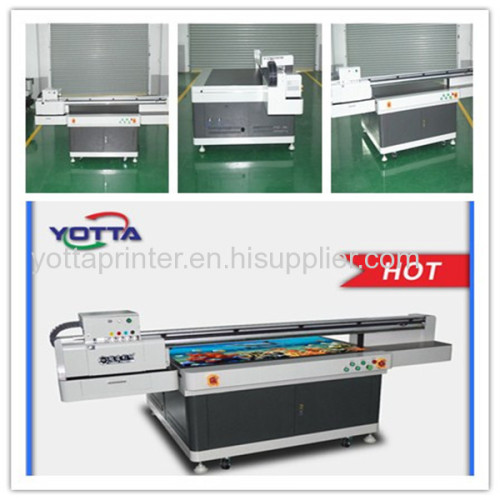 Application
Advertising industry:pvc board,KT board,metal sheet,signboard,advertising sticker and so on.
Decoration:handicrafts,Jade,clothing,decorative Painting,carving printing,personalized furnishing and so on.
Adopting new 3-8 grey level G4(Ricoh) all stainless steel internal heating industrial micro piezo print head,the ignition frequency is 30KHz,variable ink droplet printing (7pl-35pl),can easily print high resolution images of 600*1200 dpi. Ricoh G4 print head is anti-corrosive and long lifetime, working performance is stable, what's more, it is cost effective and suitable for long-time working,24 hours running. If maintain in good condition, the life time of print head can reach about 5 years!



2.Automatic anti-collision function:The carriage can stop working automatically when collides with the media, that can protect the carriage and print head.
3.Emergency back-up power supply, when the power is turned off suddenly, the printer can still maintain the normal operation of negative pressure system, and it will be engaged in work quickly once the power is turned on. The 24 hours*7 days production can be achieved.
4.The cartridge constant temperature system,keep the ink viscosity be consistent with different environment temperature.
5.Automatic measure the thickness of media,which eliminate the procedure that we measure thickness by ourselves.Ensuring the correct print height,What's more, it saves our time and improves our work efficiency.
6.The stable negative pressure system can ensures the printer to supply ink smoothly in the production process, It also achieves long time ink supply.
7.You can choose unidirectional and bidirectional print mode according to the demands of production.
8.YD1510-RA UV flatbed printer adopts Ricoh G4 print head can print UV white ink or UV transparent varnish ,so that can meet customers'needs of 3D,embossed,highlight effect and other special effect.
9.Professional channel control technology can achieve the control of each channel, providing the technical assurance.
10. Providing strong,comprehensive hardware testing and tuning function,for example:printhead rotating table, position calibration and voltage regulation for the printhead,bidirectional printing calibration, step calibration.
11.The frame of work table adopts square tube welding tempering heat treatment, processing the whole side and upper surface, the guide rail Y axis and ball screw were installed in the frame side, reducing the size of the equipment,with the whole process for the installation surface of the suction platform, to ensure the accuracy of the platform, and doing the aging treatment(Under the natural condition for 30 days, until the steel structure deformed naturally,then finish machining). So that can ensure that the platform and frame will not deformed for a long time, Prolong the service life and precision of the equipment.
Printing samples show
Metal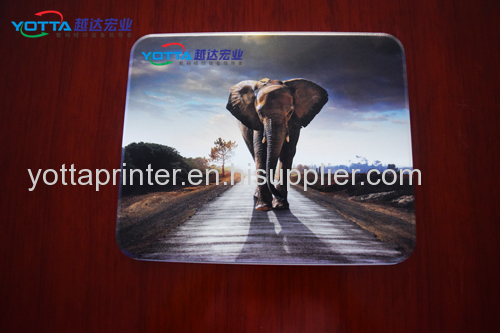 Glass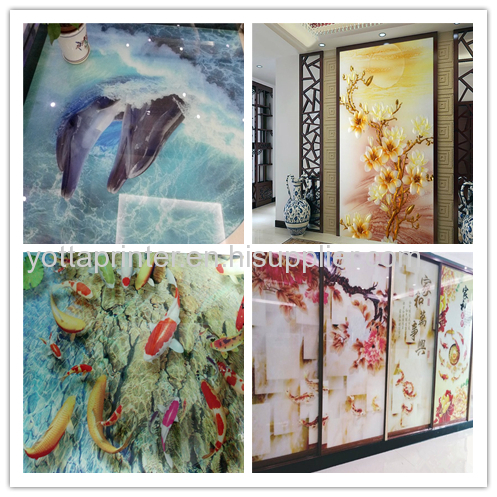 Ceramic tiles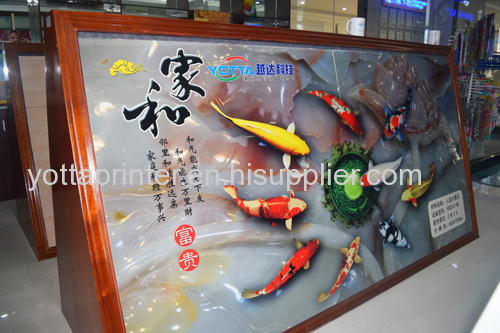 Acrylic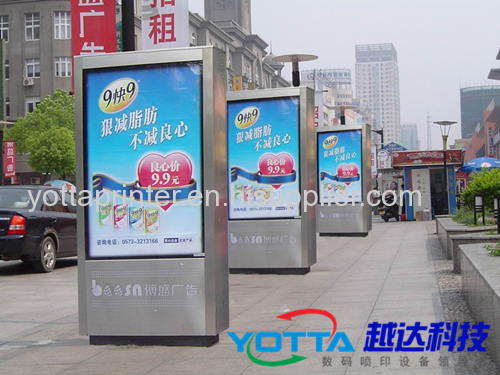 Our company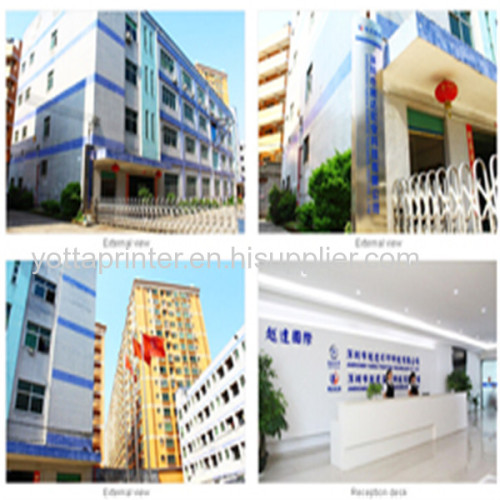 1.We are professional in digital printer, printing inks, and spare parts of printers.
2.We have professional engineers who have more than fifteen years experience to help you solve all kinds of questions.
3.We have good aftersale service, one year warranty, and deliver with good package and fast speed.
4.If you have any problems, our engineers can service oversea, and help you solve your questions.
5.We have a big market and a lot of customers all over the world.
6.Our annual sales are large, because we do it well.

Packing and delivery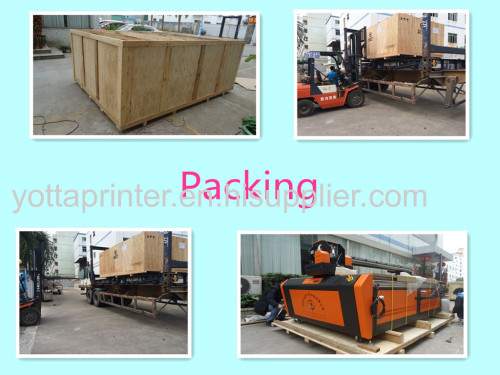 We offer the shipment by air, by sea, by truck and by international Express, The printer will be shipped out within 7 working days after receiving full payment, with delivery time on the sea depended on each shipping line.
1.All the machine packed well in the standard of wooden case.
2.If the wooden case enter into your country need fumigation, we will arrange it for you.
3.CCC.CE.ROHS .If you need additional certification ,please notify us.
4.Provide ocean/air/express shipping (best,cheapest,safe and fast)
Contract Information