Chinese Longkou bean Vermicelli
Vermicelli is one of the common food in China,often called vermicelli silk
Japan called it spring rian, the korean called it "Tang mian",Vietnam call it noodle.
Vermicelli are made from mung beans,also can be made from corn starch
or sweet potato starch production , but the quality is better than mung bean
vermicelli , beacuse of amylose , most of mung bean cooked when not easy
rotten, most creamy mouthfeel .Like spaghetti, dry after selling ,serving , best first
bubble water to make it soft,fans around 0.5mm in diameter,and it is also the origin
of the name of "silk" it is . In China , the most famous vermicelli is longkou Vermicelli.
Longkou vermicelli production has 300 years of history,more than 100years ago
for export,due to the vermicelli good raw materials , processing find, quality
excellent , oved by people.Abroad ,longkou vermicelli occupies as a large part
of market share, western dishes without the "guests"from the east.At home
and abroad, its shadow everywhere.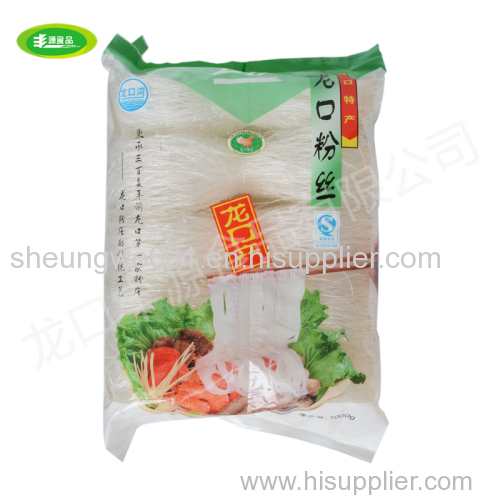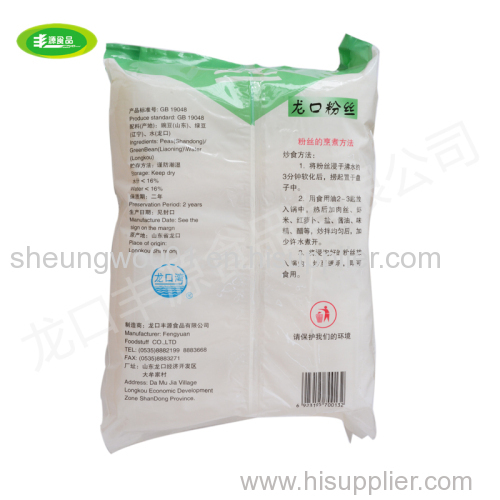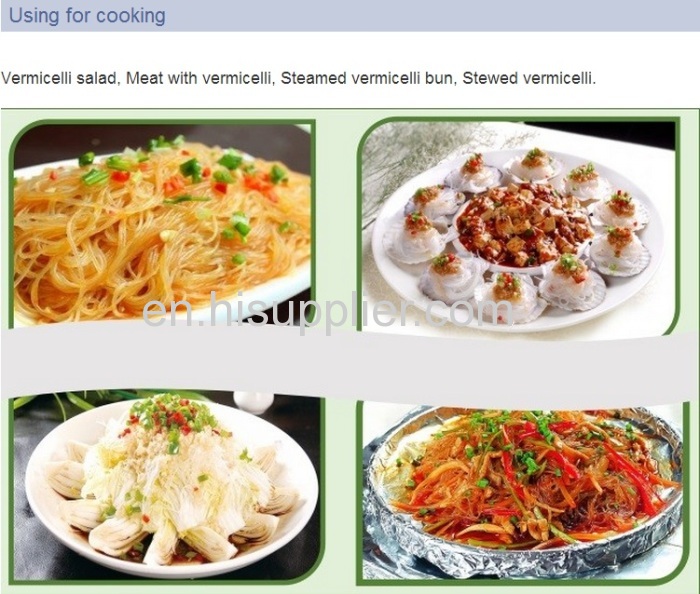 Company files:
Qingdao Sheungwofoods international trading Co.,Ltd is professional in exporting all kinds of vermicelli and Goji berries for over 20 years.
Our main exporting products including vermicelli and noodles.
1.We are located in Shandong Province of China, which is famous of Vermicelli in China.
2.And we are in Qingdao,very convenience for transportation.
3.Competitive price and best service are available from here.
4.Free samples are available
5.Fast Delivery, only 3 weeks
6.Profeesional Loading, make sure no damage during this period
7.We offer Vermicelli to many famous supermarket like Wal-Mart,Carrefour and Metro
8.Our products awarded high recognitions from customers
9.Factory production capacity: 800Tons/month